5 Steps to Start Your Day With a Better Attitude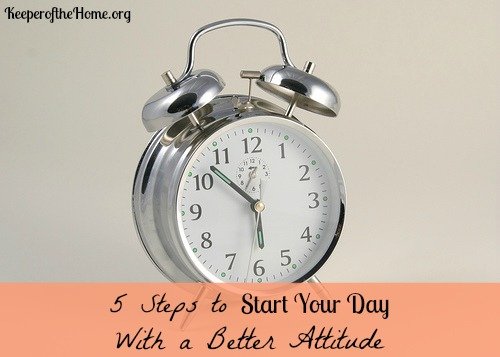 By Crystal, Contributing Writer
Ever have mornings where you wake up with a sick feeling in the pit of your stomach? Maybe you overslept, perhaps you made a big mistake the day before, maybe you have something you are dreading in your life right now, or maybe you just woke up feeling "blah" for no known reason at all.
Whatever it is, if you let that sick feeling cast its gloomy shadows over your whole morning, it will spread its dark wings around your entire day.
Nip the bad attitude in the bud with this five step plan to a better attitude:
Make the Bed
One of the last things you should do is crawl back into bed — well, unless it's 5 a.m. and you really need your sleep. But under any other circumstances, the best thing you can do is to get up and do something. In this case, I say make your bed. This simple act will help you feel like you've accomplished something and that tiny act can help to boost your dreary spirits.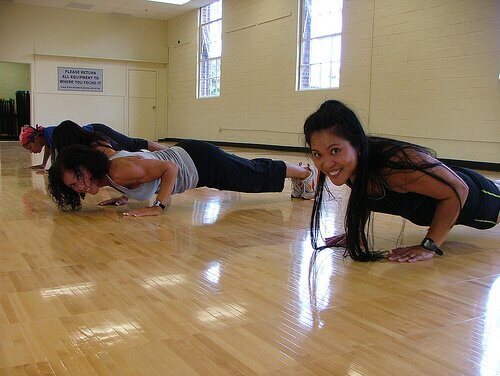 Exercise
No matter how much you don't want to exercise, I promise you'll be glad you did it. Even if it's just putting on your tennis shoes and taking a brisk walk around the block or doing 10 jumping jacks, 15 sit-ups, and jogging in place for 5 minutes, get your heart pumping and it will help you get in a better mood for the day.
Turn on Some Music
Start your day with some upbeat, uplifting music. I'm constantly changing which "morning music" I especially love to begin my day with, but I'm loving Steven Curtis Chapman's "Do Everything" and "The Great Adventure" right now. I can't help but smile and feel energized when listening to them. Plus, they remind me that today is an adventure — whether it feels like it or not! — and I need to do everything to the glory of God.
Make a Short To Do List
It's easy to sit and sulk about your problems or difficulties, but I can guarantee you it won't help you feel any better. Do yourself a favor and write down three to five things you need to do this morning in the order of their importance and then just start plowing through the list, despite how you feel.
You might be surprised by how much motivation you receive by checking those first few things off your list. And it might just be the mood lift you need!
Count Your Blessings
No matter how difficult your life is right now, I know you have something be thankful for. As you're working on your short to-do list, make yourself come up with five or ten things to be thankful for. It might be hard to start, but once you get started, you may have trouble stopping at just five or ten!
For more ideas and encouragement, check out the Early to Rise series I'm running on MoneySavingMom.com during the month of March.
What helps you start your day with a good attitude?