3 Year Blogiversary: A Chance to Share the Love (Big Book Sale!)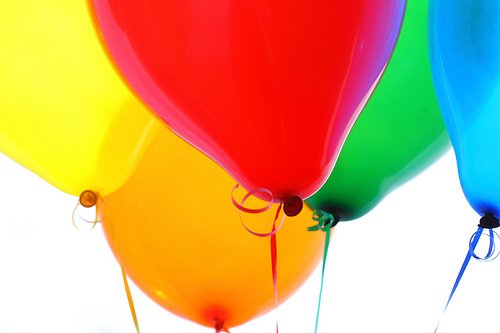 3 years ago last week, Keeper of the Home went from being a nifty idea in my mind, to being an actual blog that would become far more significant in my life than I could have imagined.
I think it's important that you know that blogs tend to be just as formational and impactful for the blog writer as they are for the reader, and usually, much more so. Writing almost daily on natural living, nutrition and real food, frugality and the importance of carefully stewarding all that God has given us has challenged and changed me in more ways than I can count.
Having accountability and even friendship with so many other readers and fellow bloggers has given me a unique sense of community that I never knew to even anticipate when I first began. I just came back from the Relevant conference I attended in Pennsylvania this weekend (my 3rd blog conference this year) and I am astounded at how meaningful these relationships have become and how much I love this creative business and ministry that the Lord has so graciously given me!
As I look back on and celebrate 3 years of blogging and God's rich faithfulness, I want to share some love with you, my faithful readers, and also with some of the least of these…
Announcing the Celebration Book Sale
A few weeks ago, I felt strongly that I was to run a book sale and use half of the proceeds to help support two things which my husband and I are very passionate about.
50% of the profits of this sale will be going towards the care of orphans, in two unique ways: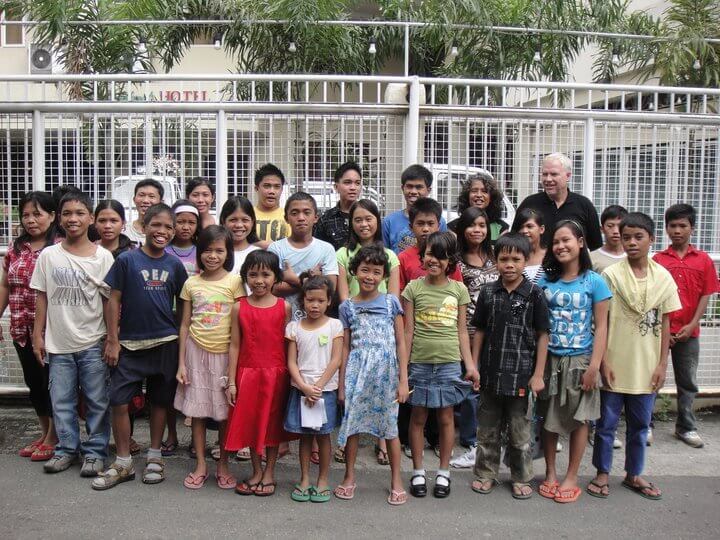 1. A Love Gift to Street Kids Philippine Missions- 25% of profits
This is an outreach ministry and orphanage for street kids in Cebu City, Philippines. It was started by Matthew and Lee Dwinell, and they are currently caring for 26 children (along with the help of 3 other adults). The ministry is connected with our own local church here in Canada, as our senior pastor has been working to train and equip pastors in the Philippines for the past several years. This orphanage is directly connected to our family of churches, Sovereign Grace Ministries, and to a local church in Cebu led by a Filipino pastor.
The orphanage currently has many needs… to find and purchase a permanent property and home for the children, to provide for the children's daily physical needs (food, clothing, etc.), etc. For some reason I felt that it would serve them to have a new, large-capacity washer and dryer to help deal with the large amounts of laundry for so many children, and in speaking with Tony (my pastor) he said that would definitely be a blessing to them.
My hope is that we can raise enough money to provide them with those appliances, as well as give extra towards the purchase of property for building a permanent orphanage building!
2. A Forever-Family for One Child- 25% of profits
Although we feel called to serve orphans on a larger scale, our family has also personally felt a very strong call to adopt internationally. It has been our dream since before my husband and I were ever married, and we are hoping to begin to put this plan into motion in the next few months, God willing!
We are slowly beginning to build up an adoption fund, and plan to put another 25% of the profits directly into that fund. I can't tell you how excited we feel to be starting this process. We are so eager to allow God to add to our family by giving us the privilege of adopting one of His precious children, in the same way that He has so graciously adopted each of us as sons and daughters.
Here's What's Included in This Blogiversary Book Sale:
My most recent book, which teaches you how you can shave hundreds of dollars off your grocery bill, without compromising on your desire to eat real, whole and organic foods! Get it here.
eBook: Regular $18.97  On Sale for $9.97!
To make it even sweeter, if you buy the Real Food on a Real Budget eBook, we will also send you a copy of the Healthy Homemaking eBook for FREE. You can either keep it yourself, or use it as a gift for a friend or family member!
(The second eBook will be sent to your email address within 48 hours of your purchase)

Paperback: Regular $21.97 plus $3.99 shipping On Sale for $18.97 plus shipping (plus you can use code LEAF305 for 15% off at Lulu.com)
My first book takes you through a year of simple, manageable steps to a healthier home and better nutrition. Each baby step gives you some of the why's, along with extra resources for further study, and then steps for making changes that will NOT overwhelm you! Get it here.
eBook: Regular $12.95 On Sale for $6.95
Paperback: $18.95 plus $3.99 shipping On Sale for $15.95 plus shipping (and use code LEAF305 for 15% off at Lulu)
Some of my favorite bloggers have also joined in on the blogiversary celebration fun! (thanks, ladies)
Heavenly Homemaking Real Food and Child Training Resources
Laura has written a huge assortment of short, simple and practical eBooks on topics like gardening and preserving, cooking with real food (chicken, beef, cocoa recipes… yum), organizing your kitchen, cooking with kids, cookie recipes (double yum) and her newest, a preschool curriculum aimed at teaching little ones not only their letters, but how to serve others!
Get 15% off any book in Laura's shop with the code "KEEPER"!
Kitchen Stewardship- Healthy Snacks to Go and Kitchen Stewardship in the Big Woods
Katie happens to sell a fantastic eBook called Healthy Snacks to Go ($6.95), which includes the fruit/nut bar recipe that my family just happens to be the most addicted to. Sweet and salty cashew and raisin "lara"bars are our weakness. Along with all those nourishing, kid-friendly snack recipes, Katie also launched a Camping eBook ($4.95) this summer, with a huge focus on how to make delicious real food, in the woods, over a fire, with kids, despite the bugs… yes, she's my hero. 🙂
Katie is offering 25% off of either book with the code "HAPPYKOTH"!
Frugal Granola- Herbal Nurturing
I just shared about about Michele's wonderful new book, Herbal Nurturing, last week. It is perfectly in line with this month's theme at Keeper of the Home- natural home remedies including the use of herbs, oils and more! I was so blessed to meet Michele last weekend and it is so obvious that this is an area of passion and expertise for her. If you didn't win the giveaway of her book, you're in luck!
Get 25% off of Herbal Nurturing ($8.95) with the code "KEEPER25"!
Modern Alternative Mama: In the Kitchen- Real Food Basics
This is Kate's first eBook, written to help guide those who are relatively new to real food, offering information, cooking and kitchen tips, and plenty of recipes (including comfort foods!) that taste so good, you won't miss any of the food you used to eat. There is actually a giveaway currently happening as well, but I don't want to hold you back from getting a copy at this price if you're interested, so if you end up winning the giveaway, I will personally refund your purchase of the book. 🙂
Use the code "KOTH25" to get 25% off the cost ($6.95) of the In the Kitchen- Real Food Basics eBook!
Sale ends Monday night, November 1st!
A Final Thank You
Regardless of whether you buy a book or not, I just want to say a simple thank you from the bottom of my heart. I think every blogger believes this, but truly, I have the best readers in the world!
I don't even know how or why you started reading this blog (I mean, have you seen my posts from when I first began? Yikes!), but thank you for coming to visit. I love to read your comments, your sweet emails, and to share with you so much of my life over these past 3 years.
Thank you for being a part of this blog!
Disclosure: Yes, you guessed it- there are affiliate links in this post. How else am I going to make money to give to these causes? Your purchases will help us to give generously, so thank you!
Top image by PinkStockPhotos