In the Kitchen- Real Food Basics eBook (Interview and Giveaway)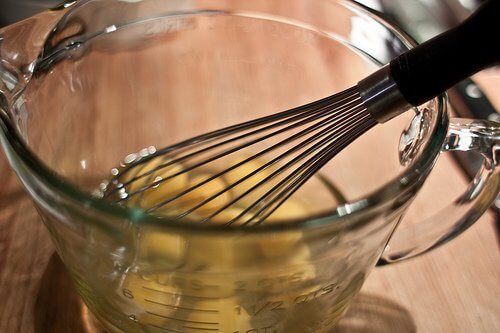 Are you still new to real food or making slow but sure changes? Would you love to have a simple, affordable resource that will give you more info, more resources and more recipes and kitchen how-to's?
Many of you have already met Kate as one of the fantastic contributing writers here at Keeper of the Home, or perhaps you've visited her blog, Modern Alternative Mama.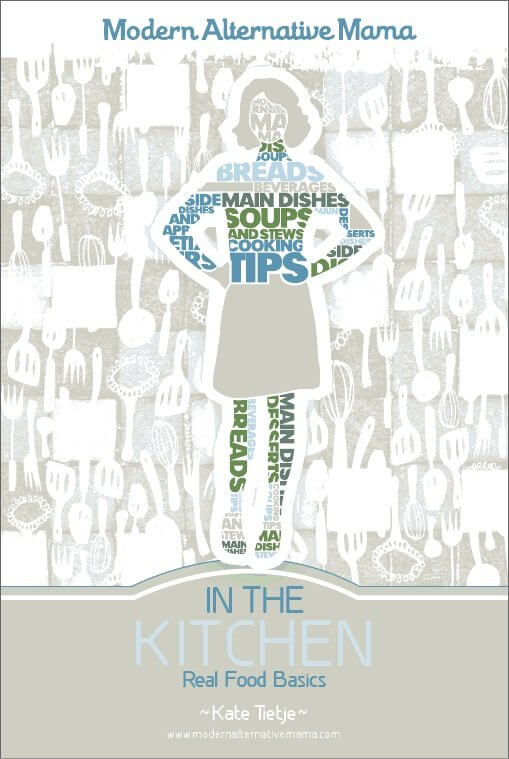 Passionate about sharing the things she has been learning, and that have changed her family's health dramatically, she has written a stellar handbook called In the Kitchen- Real Food Basics for those in the early stages of their "real food" journey. When I reviewed this book, I knew that it would do well because it is so readable, full of helpful and inspiring information, and offers easy cooking ideas with recipes that are both frugal and family-friendly.
Even better, the cost is a mere $6.95. It doesn't get much more affordable than that! I know that for many of you, you've been drawn to the eCourses on real food and longed to take one, but you're in a very tight place financially. This eBook might be the right option for you!
Keeper of the Home readers can pick up their own copy with the coupon code "KOTH25" for an extra 25% off!
To help you get to know Kate, her own real food journey, and her new eBook just a little bit better, I've asked her a few questions:
1) How did you first become aware of real food and what did that mean to you at the time?
"Real food" actually slowly dawned on me. We always tried to eat well, and a lot of "fake" foods just never made sense to me. I couldn't wrap my head around how some artificial sweetener could be better than sugar, or why I would want to eat margarine instead of butter. I went back and forth.
I tried to eat lots of greens, things without added sugar, real meat (instead of processed lunchmeats), plain milk, etc. Basically things that looked like food. But I was still fooled by fortified foods, low-fat foods, etc.
2) What does real food mean to you now?
It was after we realized my daughter had so many allergies and issues with foods and additives that we started to find "real food," though, as defined by the "real food movement." We ultimately found out she could tolerate food that had been raised and prepared traditionally, which was a huge relief!
So to us it means grown naturally (without pesticides), animals raised on pasture, food that's processed as little as possible (raw milk), and which has been traditionally prepared (sprouting, soaking, fermenting).
3) What prompted you to write this book and who did you write it for?
I have a lot of friends, and a lot of readers, who come to me and say, "I'm new to this whole real food thing and it's confusing. I need beginners' tips. Also, I have family members who are wary of all these changes." This book was written for them.
It's meant to be a beginner's guide. It explains why you should make changes to your diet in the simplest possible way (there's a lot of food science there but most aren't interested in reading through so much of it, at least not at first), how to do it, and it contains lots of familiar recipes.
I know that a lot of people who are starting to make the switch feel deprived of their favorite foods, which makes them less likely to stick with the changes. This book has recipes for pizza, ice cream, French fries, cookies, meatballs, and tons of other familiar family favorites! They don't contain weird, hard to find ingredients, either.
The book is only 66 pages long, so it's not a time-consuming read. It's not expensive, either. I wanted something that people could feel good about trying without spending a ton of time or money on. Why not try it?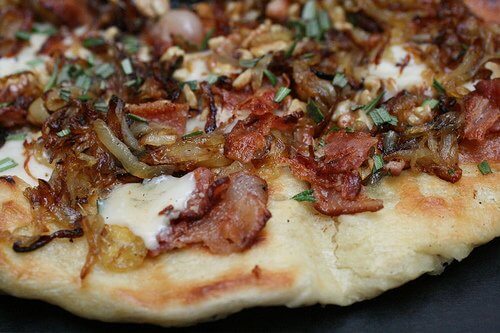 Image by thebittenword
4) What is your favorite recipe in the book?
Gosh…to pick just one! Probably the chicken marinade, because it's so versatile. I've used it for a number of different recipes (several options are mentioned in the book). It's simple to prepare, involves ingredients I always have around, and delicious. I do love many of the recipes in the book, though!
5) What one thing do you wish you could tell the world about real food?
Real food doesn't have to be weird, or hard, or "specific." What's on each family's dinner table can look entirely different and entirely "normal," and yet still be so nourishing and delicious. You don't have to be deprived, you don't have to eat unusual things like oysters and liver (though both are very good!) in order to be healthy. You can still have all your favorites, with small modifications. It can be simple, recognizable, delicious, and healthy!
Would you like to win a copy of In the Kitchen- Real Food Basics eBook?
I have 3 copies to give away! Here's how to get entered to win (remember to leave a separate comment for each entry):
1) Leave a comment and tell me why you would like to win this book!
2) Subscribe to Kate's blog Modern Alternative Mama, as well as to Keeper of the Home, either by RSS or by email (or let me know if you already do).
3) Share about this giveaway on your blog, or through your favorite social media (you can find Keeper of the Home on Facebook and Twitter). One extra entry per social media share.
Giveaway ends Monday, November 1st, 2010. Giveaway has now ended.

Top image by Bill HR