101 Snacks For Your Husband On The Go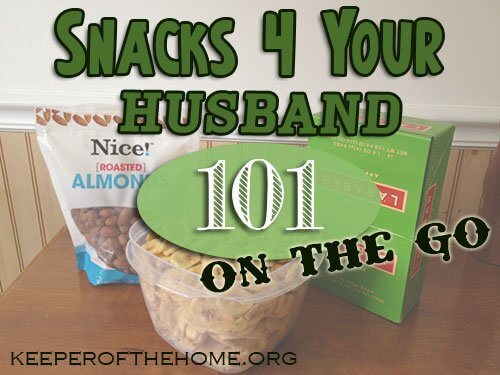 By Stacy Myers, Contributing Writer
I get questions a lot from women who want to know how to get their husband on board with their new healthy diet. I've been very blessed to be married to a man who pretty much goes with the flow of my kitchen journeys – and I've taken him on a CRAZY ride in the course of three years. Barry Myers is a saint, y'all.
But really, you say "Stacy! Ack! He doesn't embrace my lemongrass spinach smoothies! When I offer him a piece of my leek and goat cheese grain-free tart, he makes gagging noises and runs from the room!" You want help…and I always say the same thing – give him time, honey.
As a general rule, it's usually the women who do all the reading about healthy stuff – they read the books and blogs; they are the ones on Pinterest daily looking up recipes. You just expect your man to automatically fall in line. But it doesn't always work that way.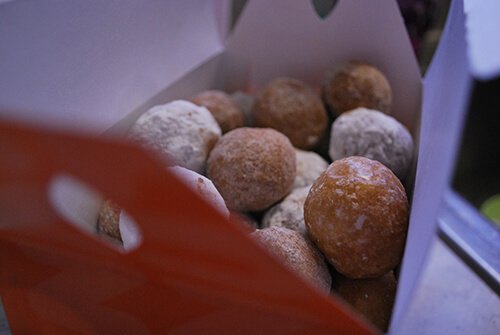 So, here are my tips for getting your husband to embrace a healthier way of eating:
Make the switch yourself
Don't expect him to fall in line automatically. Let him see how much better you feel…maybe you'll even lose weight and he'll take note.
Make healthy versions of his favorite foods
Sure, he wants to be eating Dunkin' Donuts Munchkins…so why not make him some homemade doughnuts instead? If it's ice cream that the man wants, make him some ice cream from scratch. It's easy!
Pray for him.
Really. If God can move mountains, do you think He can't move your husband? Booya.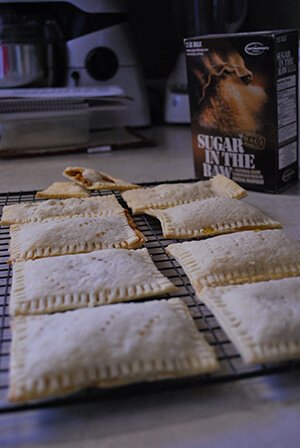 Now, so let's say your husband HAS made the switch. But he still has to go to work, right? Well, sometimes when a man gets hungry, that snack machine calls to him pretty loudly. "Hey! You! You know you want this Snickers and 3-day old Tuna Sandwich from God-knows-where! I'm only $2!"
In order to stop the snack-machine munchies, be prepared and send snacks with him to work. It just takes a bit of pre-planning on your part.
Below I've given you 101 snack ideas. Really, 101. Some you might hate, but out of 101 surely you can find a few that you like – and if you don't, I can't help ya – seek professional help from Pinterest.
And let me up front here – some of these are things you make and send with him. So, you prepare them the day before. Some of these are packaged items from the store. And some of them are downright cheats (pork rinds, anyone?). However, I realize there are people in all different steps of their healthy food eating that read this blog – so I've tried to cover all of you…and my man, who loves his pork rinds.
*Note: None of these need to be refrigerated. I made it that way on purpose – just in case your man works on site and doesn't have a refrigerator.*
So, let's do this…snack on, y'all. Keep your man happy.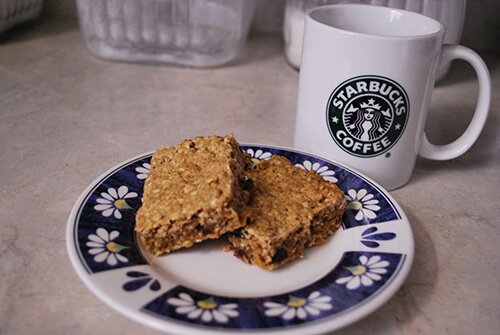 1. Beef Jerky
2. Granola Bars
3. Almonds
4. Peanuts in the shell
5. Walnuts
6. Pecans
7. Raisins
8. Craisins
9. Apples
10. Bananas
11. Pears
12. Salted Cinnamon Coconut Chips
13. Jar of nut butter
14. Larabars
15. Crackers (We like Blue Diamond Almond Crackers)
16. Snapeas (Not really a "health" food, but a better alternative to potato chips)
17. Fruit leather
18. Chocolate Chip Banana Breakfast cookies
19. Pumpkin Chip Cookies
20. Canned Tuna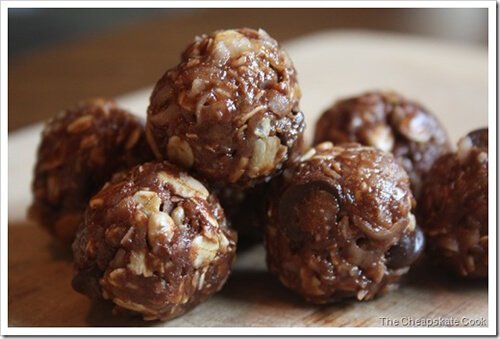 21. Canned Salmon
22. Cinnamon PB Granola
23. Healthy (er) Rice Crispy Treats
24. Chopped veggies
25. Pumpkin Seeds
26. Sunflower Seeds
27. Baked Apple Chips
28. Banana chips
29. Kale Chips
30. Homemade Nutragrain Bars
31. Trail Mix
32. Ants on a log
33. Berries
34. Pork Rinds (yes, I know…but they are low carb and better than potato chips)
35. Energy Bites
36. Breakfast Bars
37. Breakfast Bread
38. Caveman Crunch Bars
39. Chocolate Chip Mini Pancake Muffins
40. Homemade Cereal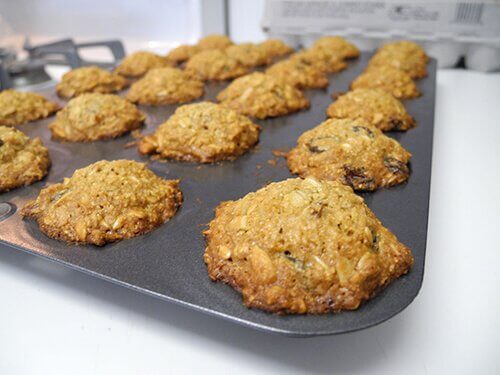 41. Homemade Pop Tarts
42. Popcorn
43. No Bake Coconut Cookies (With stevia instead of Splenda)
44. Roasted Chickpeas
45. Lactation Cookies (HAHAHAH! But these really are tasty cookies!)
46. Aussie Bites
47. Carrot sticks
48. Flax Crackers
49. Caramel Corn
50. Peeled Snacks
51. Freeze dried fruit (pricey)
52. Rosemary Crackers
53. Yogurt covered raisins
54. Quinoa Protein Bars
55. Spinach Chips
56. Energy Bars
57. Coconut Flour Crackers
58. Chocolate Almonds
59. Pancake Squares
60. Coconut Flour Pumpkin Muffins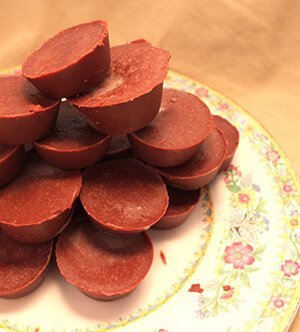 61. Grain Free Cereal
62. Tortilla with banana and peanut butter rolled up
63. Fudgy Bites
64. Homemade cheese crackers
65. Sweet Potato Chips
66. Pickles
67. Oranges
68. Homemade Graham Crackers
69. Avocado
70. Pistachios in the shell
71. Homemade Wheat Thins with peanut butter on top
72. Homemade Tortilla Chips
73. German Chocolate Fudge Bites
74. Cherries
75. Garbanzo Beans (I just like to eat these plain!)
76. Bagels with nut butter
77. Dark Chocolate Nut Clusters
78. KIND Bars
79. Pomegranate Seeds
80. Grape Tomatoes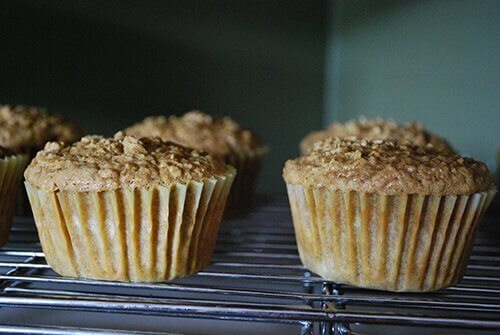 81. Baked Quinoa Snack Bites
82. Baked Oatmeal Cups
83. Ezekiel Sprouted Cereal
84. Coconut Protein Bars
85. Applesauce cups
86. Pasta Crunchies
87. Chocolate Covered Goji Berries
88. Apple PB Granola Sandwich
89. Spiced Nut Mix
90. Snap Crackle Pop Bites
91. Cookie Dough Bites
92. Grapes
93. No Bake Peanut Butter Oat Bars
94. Whole Wheat Pretzel Bites
95. Peanut Butter Stuffed Apple
96. Split Pea Crisps
97. Cocoa Popcorn
98. Chocolate Yogurt Snack Cakes
99. Mini Apple Pies
100. Grain Free Chocolate Snack Cake
101. Apple Peanut Butter Snack Bars
What is your husband's favorite snack?
Disclosure: This post includes affiliate links.