You Tell Me: How Do You Make a Whole Foods Diet Work on a Budget?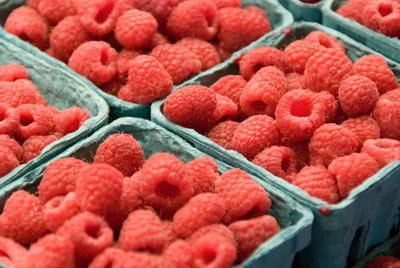 I'll confess… I have another new project up my sleeve. As if it's not enough to be having another baby and starting a new family business, I've decided to write another eBook, just for fun! 🙂
The concept of my new book is a collection of all the different ideas, tips, tricks, budgeting methods, cooking styles, gardening and preserving helps, shopping resources, general frugality, even recipes, etc. that I have learned over the past 6 years as a young wife and mom, as I do my best to serve nourishing, nutritious, whole foods to my family on a limited budget!
I know that this is an incredibly timely topic, as we all feel the budget crunch of the economy and the current tough financial times (and maybe tougher yet to come). It feels so relevant to me right now, and I'm sure it is a concern for many or even most of you as well. The challenge for us is figuring out how to continue to serve our families healthful foods for less money, without making compromises and being enticed by all of the cheap processed and nutritionally empty foods that are out there.
Though I have many of my own ideas and topics for the book already, one thing that I would love to include this time is wisdom and advice from an incredibly abundant source: YOU! My faithful readers, who are full of so much good information and knowledge!
What would I like from you?
Your best advice on buying and serving healthy foods on a budget!
The tips that you would give to young wives and moms just starting out (even if you're just starting out yourself!)
The things you do that you believe save you the most money, and allow you to buy the highest quality whole foods.
Your favorite ways to make things stretch and get the most out of your food dollars.
All the little ways that you practice frugality in your kitchen.
What you wish someone else had told you! 
My one request is that you only leave a comment for me of this nature if you are comfortable with me publishing it as a quote in my new eBook. It won't be practical for me to directly contact every single person who comments, and I would like to freely use the quotes that I think would add to the book. If you would leave a name that you are comfortable with me using when/if I quote you (it doesn't have to be your real name, and last names aren't necessary), as well as where you're from (only if you're comfortable with that), that would be fantastic!
Thanks, ladies! I can't think of a better group of women to ask this question to, and I know that you have such a wealth of knowledge to offer!