Winter Giveaway Week: Win a ProPur BIG Water Filter System (valued at $290)!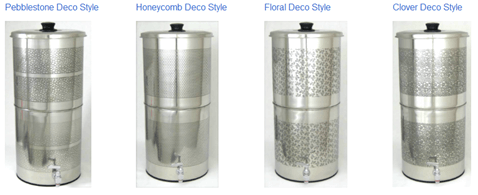 There's no way around it: water is a vital part of our everyday lives. I love to chug down a tall glass of cold (but not ice cold, please!) water to quench my thirst – there's just nothing quite like it. There's also nothing quite like the taste of chlorine and sediment and general grossness that all too often comes along with tap water. Blech!
I am very thankful to have access to relatively clean water whenever we want it. That is definitely not the case in all parts of the world.
Unfortunately, while your water supply may not make you deathly ill tomorrow (though it has happened on rare occasion) it may actually be a lot less clean than you think.
The water from your tap looks clean and pure . . . maybe a taste that's a little off or distinct odor, but clean for the most part . . . right? Wrong. The fact is that your municipal water supply is defiled by a long list of regulated contaminants. Per the Environmental Protection Agency (EPA), these contaminants come from industrial waste, agriculture, and urban runoff. What drains into your water supply is where your drinking water begins. (via United Environmental Solutions blog).
When I wrote about the importance of a good water filtration system last year, I summed it up this way:
"Here's the situation in a nutshell: Dangerous chemicals from manufacturing and industrial waste, from air pollution, from sewage, from landfill seepage into the ground water sources, not to mention additions like chlorine and fluoride which are added to the water supply… much of it ends up in the water that comes out when we turn on the tap and pour ourselves a glass of water.
Though not every chemical that I list below is necessarily present in your personal drinking water, many of them may be. These are some of the most common toxins that are found when tap water is tested:
Toxic heavy metals (including arsenic, lead, mercury, cadmium, and more)
Fluoride (hotly debated, I know, but many believe it to be highly toxic, myself included)
Chlorine (intended to killing bacteria present in water, but it can cause serious cell damage and is considered carcinogenic, or cancer causing)
Chloramines (a replacement for chlorine, that actually produce nitrosamines once in the body, those dangerous chemicals that come from eating nitrates or nitrites, also carcinogenic)
Hexavalent Chromium (remember the movie Erin Brockovitch? This is the cancer-causing chemical that contaminated ground-water, exposing a small town to very high levels of toxicity)
Medical drugs including: Atrazine (a herbicide which causes decreases in fish populations and changes in animal behavior), Carbamazepine (a drug used to treat bi-polar disorder), Estrone (an oestrogen hormone that causes gender disturbances and deformities in fish), Meprobamate (a tranquilizer used in psychiatric treatment), Naproxen (a painkiller linked to increases in asthma incidence), Sulfamethoxazole (an antibiotic), just to name a few."
United Environmental Solutions is a company that cares about your health and the quality of your water. Many of us are already familiar with the Berkey systems, also sold on their site. Now there is a new kid on the water filter block called the ProPur Water Purification System.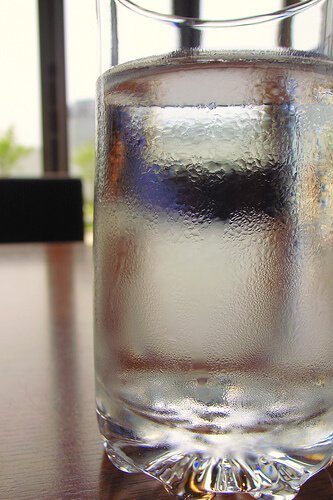 Like the Berkey systems, the ProPur is highly superior to any of the typical Brita-style filters on the market. Those types do not filter out the smaller particles such as are listed above, which are actually the more worrisome contaminants. That's why it's important to get a filtration system that does more, like the ProPur.
With its ability to remove toxic chemicals like chlorine and chloramine, the ProPur is an incredibly powerful carbon water filtration system that will leave your water free of harmful or nasty-tasting contaminants, all while leaving in the important minerals that our bodies need. These systems are the best of the best, and are a worthy addition to any home!
The United Environmental Solutions site says:
"The new ProPur portable gravity water purification systems are economical, convenient and easy to use. These systems require absolutely no electricity and provides you with reliable water purification anywhere you go."
The ProPur has a brushed finish (which matches stainless steel appliances) with four beautiful deco designs to choose from, and features an all metal spigot instead of the typical plastic.
It also has a new non-slip pad as well as a solidly made container that is all one piece to prevent cracks and leaks down the road. A separate wire rack is also available to set it on for easy access to the spigot without needing to place it right at the edge of the counter.
Would you like to have clean water that's actually clean?
Today we are partnering with United Environmental Solutions to give away one BIG ProPur Water Filtration system (including 2 ProBlack-D filter elements) to one lucky winner!
This is a value of $290! The winner will choose from four etched designs. (The BIG ProPur is similar in size to the Big Berkey).
A a huge bonus, Keeper of the Home readers will receive 10% off at the United Environmental Solutions site using the coupon code: koh10off.
Rather than simply leaving comments, I'm trying out a new method for entering giveaways. Click below to complete one Rafflecopter form, for all of your multiple entries, and then you're done! If you're reading in an email, make sure that you click through to enter from the actual website. 
*Please note that the winner may choose to receive a travel Berkey instead of the BIG ProPur system if desired.
Giveaway ends 2/25/2013 at 12:00 PM.
Disclosure: All opinions stated are my own. This giveaway was generously sponsored by United Environmental Solutions.