Whole Foods for the Holidays: Main Dishes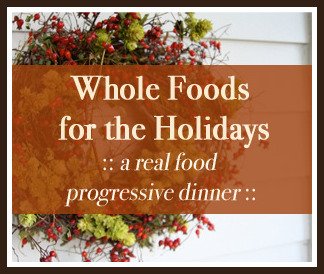 During the holidays, main dish entrees are the belle of the ball. This is one of the few times of the year when we really go all out with time-consuming meals, expensive ingredients and make fancier courses that will knock our family's socks off.
Of course, I'm referring to the traditional turkeys and hams, but also to the special meals that we make for potluck gatherings, family breakfasts or brunches, Christmas Eve dinner, and any other holiday meal you can think of.
In my husband's family, for example, Christmas Eve dinner is actually a combination of appetizers that we snack on all afternoon and evening and sometimes homemade pizza as well. My family from Newfoundland (east-coast Canada) likes to make a rack of lamb as the main attraction for holiday dinners.
What about your family? What meals always make their way into your holiday repertoire, and bring back fond memories of family celebrations past?
Whole Food for the Holidays- Main Dish Recipe Carnival
This is the fifth stop in the Whole Food for the Holidays "real food" progressive dinner event and I am thrilled to host the main dish portion of it!
Personally, I am contributing a Nourishing Wife-Saver Breakfast Casserole, a new take on the hearty casserole that I grew up eating each Christmas morning.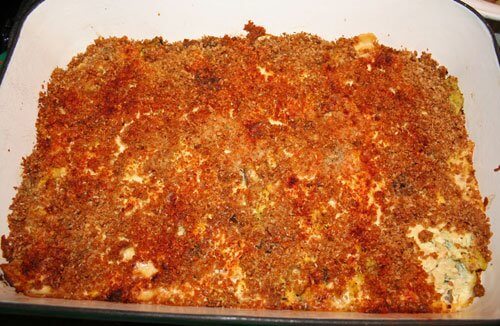 Now it's your turn to join in and share your favorite holiday main dish recipes!
Here's how to join in:
1. Leave a link with the name and URL of your recipe post. Leave an explanatory title, like Breakfast Casserole @ Keeper of the Home.
2. You can link to recipes that are new or old, but leave a link back to this post within it. If it's an old post, it's a good idea to let your readers know that you're participating so that they can see all of the recipes posted as well.
3. Make sure that the recipes you share only include "real" foods… whole, unprocessed, nothing from a can or a box. The goal is to make our holiday celebrations as healthy as they can be!
**The linky will be open until November 30th, for those who haven't yet but still want to add their recipe in!**