Growing for a Fall harvest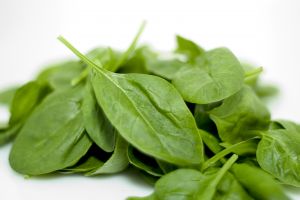 I'm excitedly awaiting my spinach seeds and garlic in the mail, which will complete the planting I am doing for the fall! Just last week, I got in more lettuce, beets, turnips, snow peas, shelling peas, carrots and broccoli. I just love that gardening is not finished even though summer is hinting that it might not last too much longer.
This excellent article popped into my inbox today, and I thought it might be of interest to the gardeners out there. It's called "Second Harvest" and it focuses on when and what to plant for a fall harvest. Here's a snippet from the article:
Your vegetable garden is most likely at its
peak of production right about now, with basketloads of summer
favorites ripening every day. In just a few short weeks, though, the
season for tomatoes, cucumbers, and other warm-weather crops ends. Good
news: You don't have to wait until next spring to harvest more fresh
vegetables from your garden. This week, you can plant a variety of
crops that thrive in the cool temperatures of fall and some that even
tolerate winter temperatures in the North.



There are many benefits to enjoy when you extend your growing
season past summer. Most of the common, warm-weather pests and diseases
either slow down or disappear completely when the weather turns cooler,
making growing organically even easier. Fall and winter gardening is
also good for your soil. Many organic gardeners are familiar with the
cover crops that protect and build the soil. Fall and winter vegetables
offer the same level of protection and, with careful management, do not
deplete your soil. Best of all, crops such as carrots and kale taste
better after they have endured some cold weather. If you've never
gardened in fall before or even if you're an old hand at it, this guide
is full of hints and tricks that make it easy and satisfying.
I've been receiving newsletters from Organic Gardening's site for the last month or so, and have been enjoying much of what I've been reading!

Are you planting again for the fall? What are you planting (and where do you live)?