Simple Christmas Craft: Candy Cane Striped Nails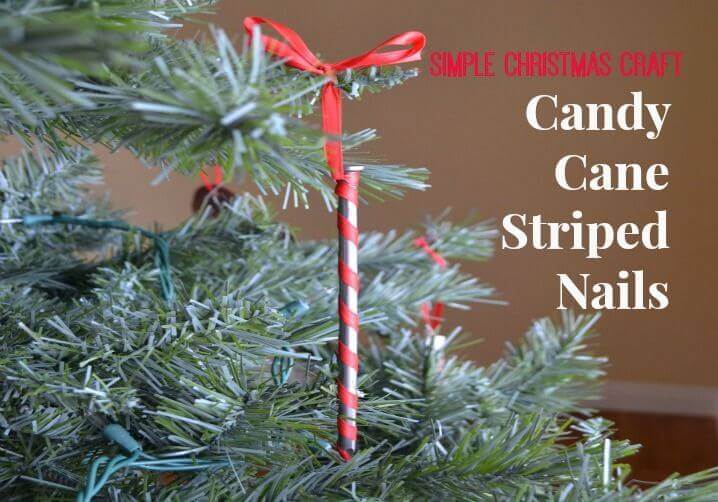 By Andrea, Contributing Writer
This simple Christmas craft for candy cane striped nails is a quick and inexpensive way to decorate the tree while remembering the true meaning of Christmas.
The nail is a reminder of the reason Christ came to us: to die on the cross that we might be reconciled with God. The red stripe is a reminder of the blood He shed for us.
Start by making a quick trip to the hardware store. There you should be able to find 6-inch nails in the hardware section. At my local Home Depot, these were priced at only $0.10 a piece.
Next, hit your local crafting store for some red ribbon. I chose ribbon that was 1/4 inch wide. One 10-yard spool only cost me $0.50!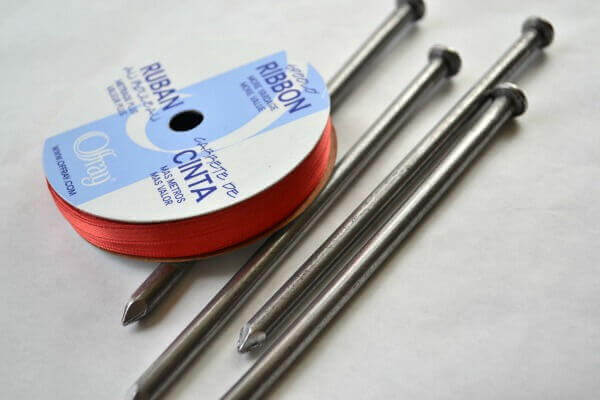 Cut a piece of ribbon approximately 9-inches long. This is the piece of ribbon you will wrap around your nail.
The best way to secure your ribbon to your stake is to use a glue gun. However, if you have little ones that want to help, you could try double sided tape. Just realize the tape may not keep the ribbon secured to the stake well enough to use year after year.
Glue the ribbon to the top of the nail, then wrap it around the nail and glue it to the bottom of the nail.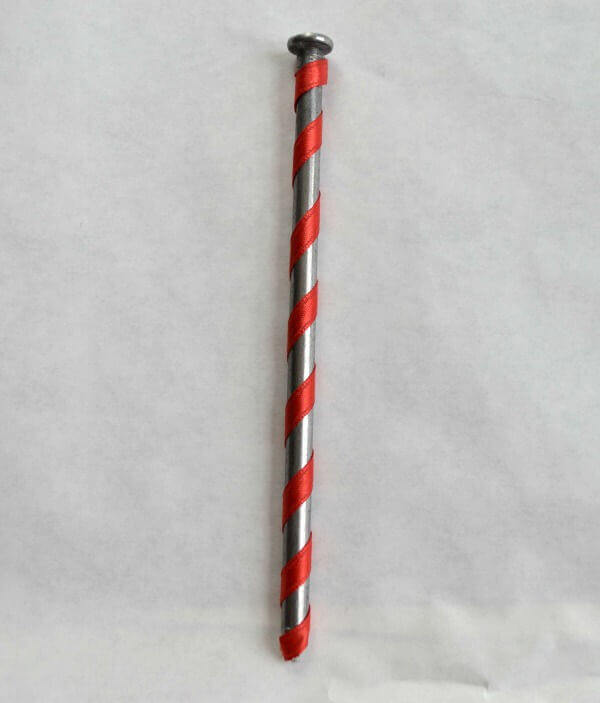 Finally, cut another strip of ribbon 15 inches long. Tie it in a knot around the top of the nail. Then, make a loop at the top and tie another knot before tying ends into a bow.
That's it! Truly a simple Christmas craft. Candy cane striped nails can grace your tree year after year reminding all who see it that Jesus came as a tiny baby only to die a man nailed to a cross for you and me.
What are your ideas for simple Christmas crafts?