Our trip to Arizona, Part 2
Continuing on from Part 1…
Day 4: We woke up bright and early, ready to hit the Grand Canyon! We drove up to Tusayan first, where we watched the Imax movie on the Grand Canyon, which is highly overrated and not worth the money (in our opinion). Oh well, on to the real thing.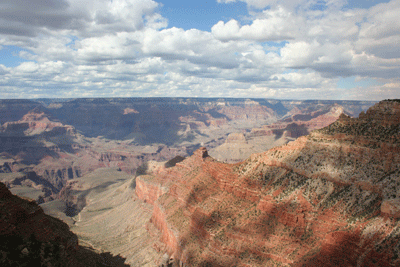 One minute you're just walking through the forest, the next minute the trees clear and suddenly… bam! You're staring at this. It's incredible. I think we spent the first full two minutes just staring and saying "wow".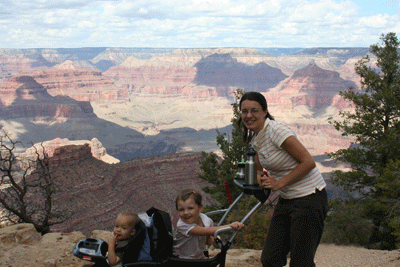 This is where we ate lunch. Talk about a picnic site!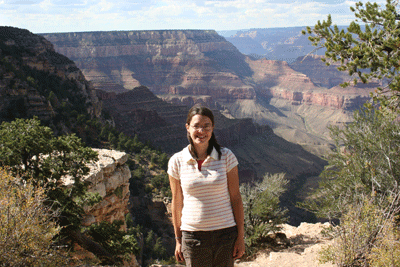 This was my one and only chance to creep just a little ways down into the Canyon's interior. With young children, it just wasn't feasible to do any hiking, mule rides, etc. When we visited this spot, called Grand Viewpoint, the kids were sleeping in the car, so Ry and I took turns walking down a path for a few minutes before coming back up.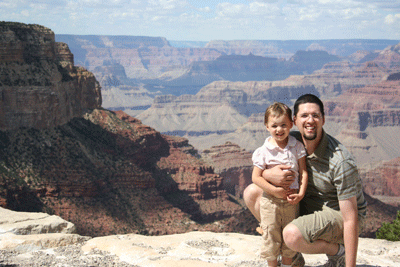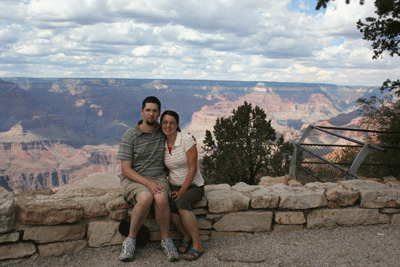 After walking for an hour in the very hot sun, pushing two tired and somewhat cranky children, we decided that walking just wasn't the way for us to see the canyon. Instead, we hopped back in the car, and took a scenic drive along the Southeastern edge. The kids slept in the car, and we stopped at about 8 or 9 viewpoints, where we could just hop out of the car and take photos while they continued to sleep. This was also great because we could see more varying views of the canyon than we could at the slow pace of walking. What had started to become a grumpy day suddenly became a whole lot of fun!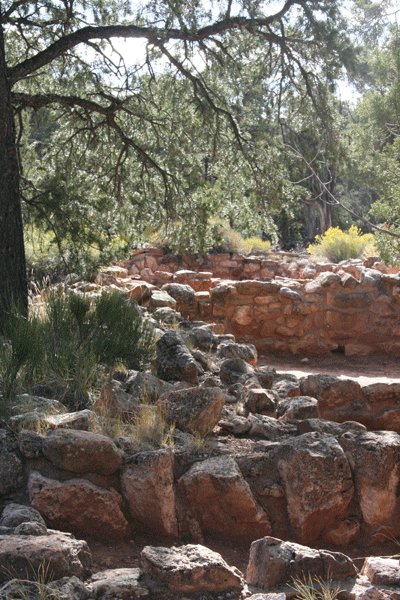 A brief break to see the Tusayan ruins, ancient pueblo houses from about 1000 years ago.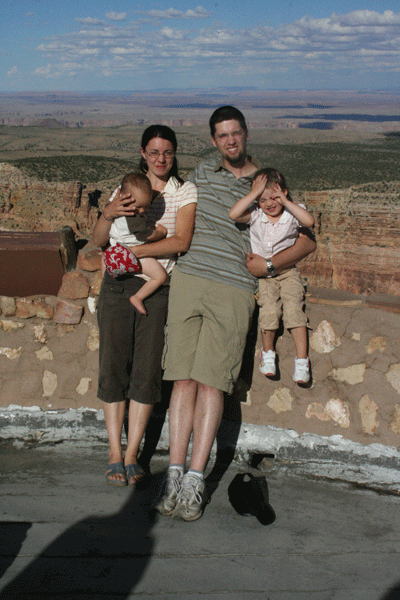 At the Eastern most edge of the canyon, we went up a tower at Desert View. In the distance behind us is the Painted Desert, and the Navajo nation, which we didn't manage to visit.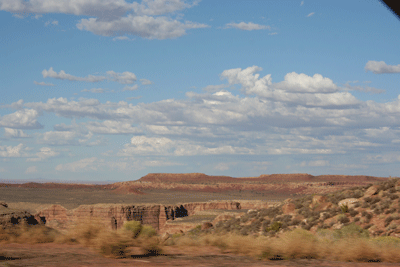 Is the world really overpopulated? Try driving through Northern Arizona, and you'll see just how quickly that myth evaporates, as you drive for hours and see nothing… seriously, nothing. 
Day 5: Sunday morning, so we found a small congregation to join for a service, and were blessed to be invited to stay and enjoy lunch and fellowship with them.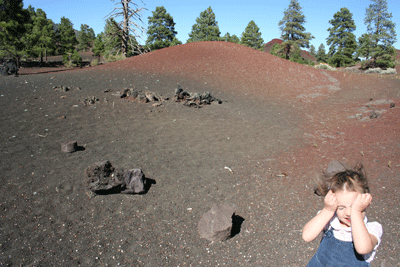 After lunch, we headed out to Sunset Crater National Park, which is the site of a huge volcanic eruption that took place around 1000 AD. Abbie says it's windy, as I try to catch a few good shots of the crazy landscape, still marred by the lava flows 1000 years later. It takes hundreds of years for life to begin to exist again, on top of and through the thick lava.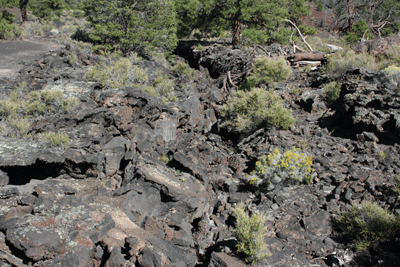 Some areas were smooth, almost like pavement as in the picture above, while others were completely rough and jagged, such as this area. Trees and bushes are beginning to grow in some of the cracks now.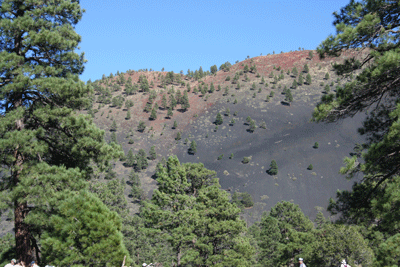 Sunset Crater itself, named for it's orangey-reddish peak (more evident when you see it from far off).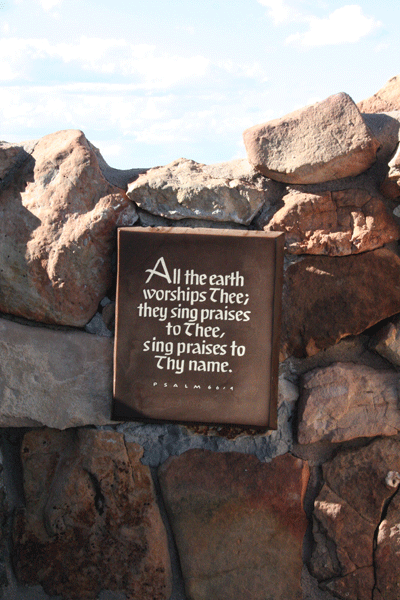 A sign up at Desert View tower. In the midst of all the beauty and wonders of creation that we saw (and I'm not quite through with showing you- one more post!), I could not say it any better than this.