Our trip to Arizona, Part 1
What an amazing trip we had! There's way too much to say about it, so I'll try to convey it with pictures…
Day 1: We flew into Phoenix from Seattle, got our rental car, and drove up to Flagstaff, marveling at the cactus' of the Sonoran Desert, and the vastly changing scenery as we headed North. Got into our hostel that night, and bought some groceries for lunches and dinners (hot breakfast was included in our stay).
Day 2: Woke up to realize that hot breakfast meant white and whole wheat wonder bread toast, with cheap jam and margarine, and instant oatmeal packets with hot water, and waxy red delicious apples. Oh my. Oh well- on to the sightseeing!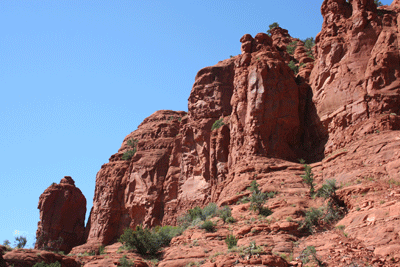 The incredible view on every side of us, as we drove into Sedona, in Arizona's red rock country (which surprised us by starting out as a one day side trip and quickly became our favorite place to visit over and over again).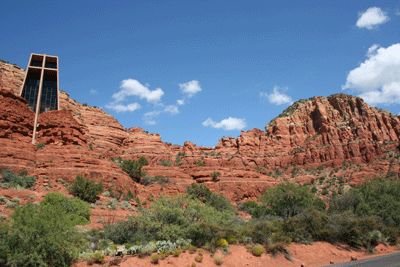 Chapel Rock, named for the beautiful chapel carved into it's side. Breathtaking!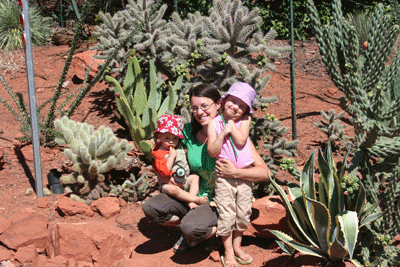 The kids and I explore the myriads of different types of cactus' along the path up to the chapel (home schooling science unit, here we come!).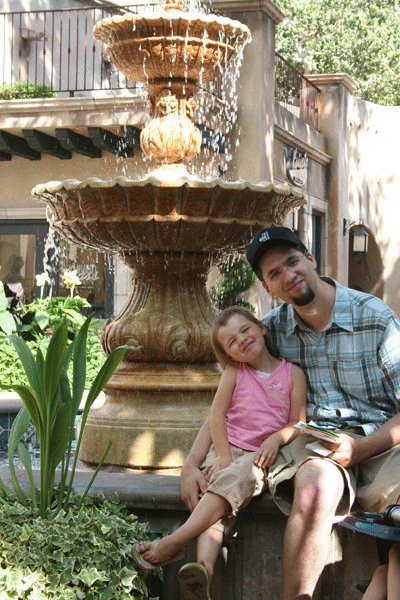 Abbie and her Daddy, enjoying a restful moment in Tlaquepaque (pronounced ti-lackey-pockey, or something like that!), a gorgeous little shopping village (expensive!!) made to mimic some Mexican village.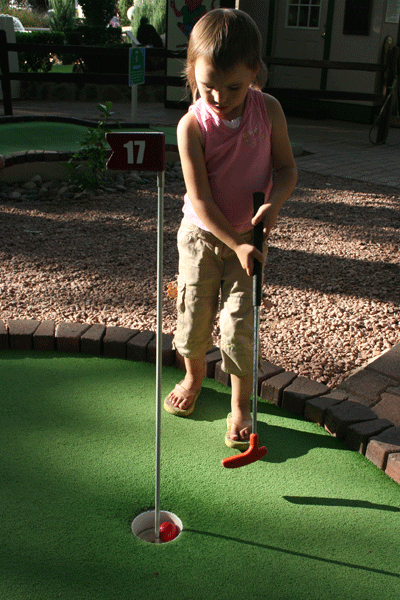 Abbie tries her hand at mini-golf and gave us a good run for our money!
Day 3: We're off to see the animals…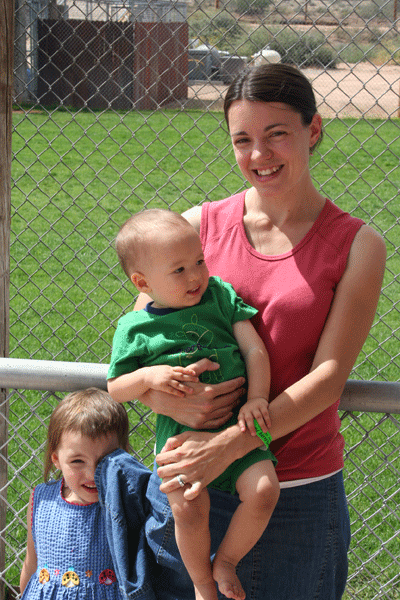 At the Out of Africa Wildlife Park. This park was incredible, for any of you who might visit this area at some point. It was among our favorite days, and we were so impressed by the park- it's caring staff, amazing animals, and constant shows, tours and fun things to do!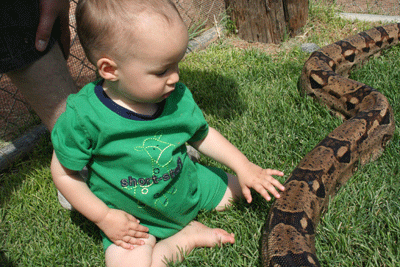 Both kids willingly touched this snake, and then, because they did it…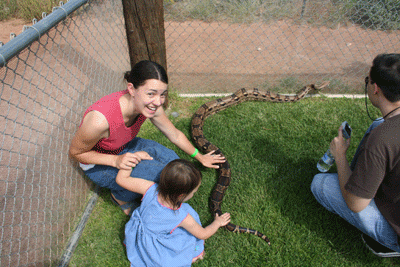 I had to!!! (Barely- I think I lasted about 5 seconds, as my children stroked this thing like it was a puppy dog! Seriously, I don't do snakes. *Shudder*)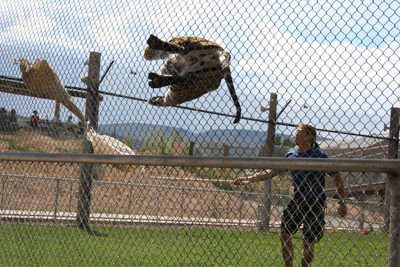 This, my friends, is a full size untamed tiger, flying in midair. They have this show called Tiger Splash, where they play (I kid you not), in a large grassy arena and pool with several tigers. It was phenomenal and completely crazy that they do this without getting seriously injured. It look like they were playing and wrestling around the way you would with your dog (you know, a gigantic dog with huge teeth and claws!).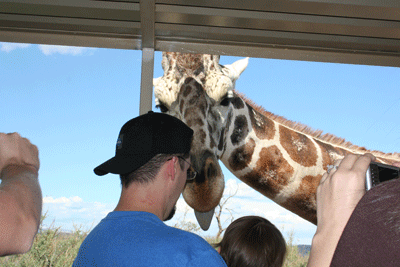 Ry and Abbie feed Kibo the Giraffe,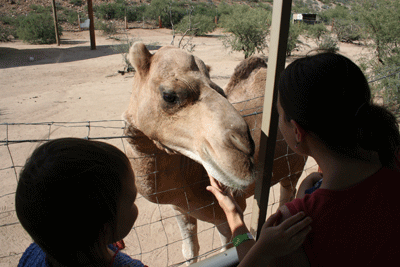 while I get to connect a little with Humphrey the camel, as we took a safari ride in a bus with no windows.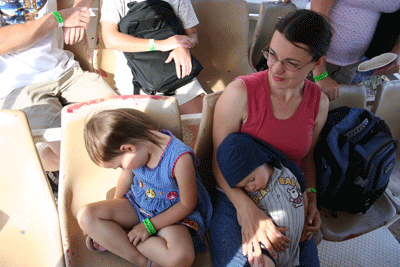 Tired babies fall asleep as we watch the animals being fed in the later afternoon. We drove home happily a little while later, stopped at Safeway to end the breakfast torture by picking up some items of our own choosing, and to get a good sleep before heading to the Grand Canyon the next day.
I thought I could do these photos in only two parts, but I think it's gonna be more like three. I admit, it's entirely self-gratuitous and I'm posting these pics in large part for me and the grandparents who read this blog (hi grandparents!). Bear with me a day or two? 🙂 I promise, real content is in the works!