Living with PCOS: Guarding our Hearts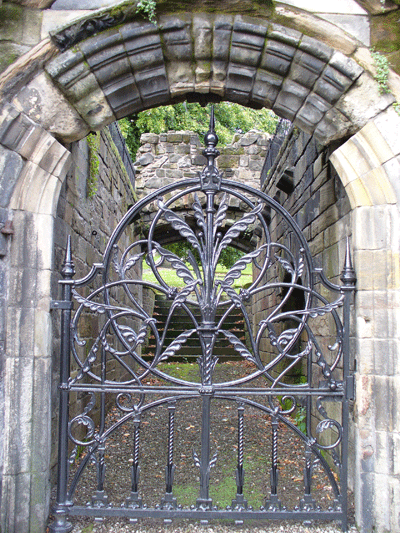 I began this post with every intention of carrying on where I left off last time- beginning to discuss nutrition more specifically, and then moving on to helpful supplements and natural remedies. It just didn't feel right, though, and I felt that there was a more pressing issue to be examined first.
Our hearts.
You see, fertility (or rather infertility) is a deeply emotional issue, and it sadly affects most women with PCOS to at least some degree. It touches right to the core of who we are as women, to the dreams we held as little girls, to our desire to have a large family or to have children close in age, as well as to our sense of self-worth, our contentment, our joy, and our trust in God.
All too often, those very legitimate hopes and dreams we hold in our hearts can be given too much free reign, and what starts out as a desire for something very good quickly turns into something ugly. We covet and envy. We resent others. We become angry. We withdraw. We cease trusting God and make a desperate attempt to control those things that we cannot control. We grow disillusioned. We give up hope. We judge others, and ultimately, we charge God with the unfairness of it all.
I can make these statements knowingly because they are very familiar to me. I spent a year battling this sin in my life (and even still I must often fight it, sometimes weekly, sometimes hourly), before I began to learn to surrender my own plans and chose to trust God, not because life will be perfect or the way that I want it to be, but because He is good, no matter what.
I recently spoke to a friend who is walking through her own very difficult journey of infertility right now, and was so blessed as she recounted a discussion she had recently had with her husband. I wish I could remember the poignant way that she expressed it, but the gist of it was that as they pondered the ongoing infertility and the process they had begun to pursue adoption, he reminded her that there is nothing God does that is not good, and she was struck by the realization that even in their current circumstances, that fact was still completely true.
He doesn't stop being good because life isn't turning out just the way that we think it ought to. He is good by His very nature, and regardless of whether we understand it or accept it, all things that He sovereignly allows are right and just and yes, even good. Even when they don't feel good. Even when they downright hurt. Even when our hearts ache, and we are filled with disappointment and longing and sadness.
Though I am in a somewhat different place now than I was while trying to conceive our son, there are still many days when my heart struggles with these things. It hurts to be asked whether we want another baby or when we will start trying again. It is difficult to think of how long it may take before I am able to conceive again, or of the possibility that I even may not. It can be hard to watch other's families growing quickly, or to see those who accidentally become pregnant, and keep my strong desires tucked away in my heart.
Unlike last time, I have chosen to keep my "trying to conceive" efforts to more of a minimum this time around. I keep holding off on charting my cycles, a practice which was incredibly useful and yet also enabled me to play so many mind games and become obsessive. Though I'm taking a few supplements, I haven't gone all out in looking for other options that might help me more. Though I continue to pursue eating well and staying healthy overall, I haven't allowed myself to spend time researching specific nutrients or foods that may be of greater benefit to me. None of these things would be wrong, in and of themselves (in fact, they could be very good and useful things to do), but if they encourage me to hold too tightly to these hopes and turn them into idols of the heart, then I need to do away with them until I am in a better place.
At this point in time, my heart is most able to stay at peace and trusting in my Savior by keeping my fertility held loosely in an open hand. The less that I run after methods and techniques and things that I have "control" over, the more that I am able to keep my mind stayed on Him and focus on the blessings and priorities that are in my life during this season. For me, right now, less is more as I live with PCOS and rest in the goodness of my God.
If you're struggling with these types of heart issues, here are a few suggestions that may serve you:
Take a hiatus from "trying", whether it's to stop charting, stop studying, stop agonizing over when to try, stop talking about it, etc.
Talk to someone you trust about the things that you're struggling with- perhaps a pastor's wife, a close friend, a mother or aunt or sister. Seek out someone who will encourage you to cultivate a more positive, trusting attitude, rather than support you in your sin (you know what I mean- those who will agree with you, "I can't believe she was so insensitive to talk about her pregnancy in front of you", or "You deserve to have a baby, and I don't blame you for feeling the way that you do"- this isn't what you need!)
Serve someone else. There's nothing like looking for ways to serve and bless someone else in need to help you take your eyes off of yourself and your situation.
Confess your struggles. The Lord already knows how you are feeling, and He promises to take our burdens (Matt 11:28-30), care for our anxieties (1 Peter 5:7) and give us strength to stand up under temptation (1 Cor 10:13). Try memorizing verses that will help you keep a proper focus, and put them in prominent places where you will see them often.
Read Trusting God: Even When Life Hurts by Jerry Bridges. This book was given to me during the summer when I was most struggling with this issue, and God really used it in helping to change my perspective and my heart attitudes, as well as my concept of His sovereignty.
Refocus yourself- Pray and ask what else God may have for you to focus on during this season. Sometimes I think it is right under our noses, and we become so caught up with ourselves and what we want, that we can't see anything else that's going on in our lives. Spending time prayerfully examining the needs of our family or others around us, as well as our goals and priorities (perhaps on a personal retreat) can help to remove the blinders from our eyes and give us new clarity.
For those of you with PCOS or who have also struggled with infertility, how have you handled the heart issues that go along with it? What is/was most helpful and encouraging for you? Thanks for sharing!