Natural Bonding with Baby During Pregnancy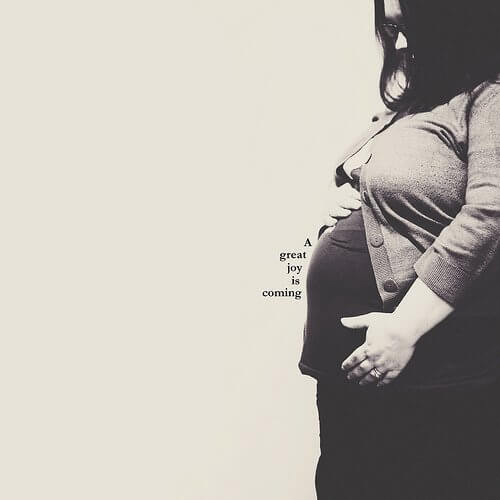 Guest Post Written by Michele
When I was pregnant with my son, we chose not to do regular ultrasounds and other prenatal testing. This choice was met by surprise from many women, who assumed that an ultrasound/testing was essential for their information, "peace of mind," and bonding with their unborn baby. I am not writing this to offend, but hope that in sharing my experiences, it will encourage you to find joy in the simple, traditional pursuits of natural pregnancy.
I personally believe that ultrasounds or other tests should be used with discretion as a tool, not a "toy." But there are some simple, natural ways to bond with your baby as well as avoid "surprises" during labor/birth! Bonding with your child before their birth can easily be done with some "hands-on" methods, without the "invasiveness" of technology. Most importantly, take some quiet time each day to focus on your baby.
As you rest in stillness, you can concentrate on feeling your little one's kicks and movements. In the quietness, you can pray over your little one, and practice relaxation techniques for labor. I found that an afternoon naptime or in the evening were the best times for me.
Ideally, begin your pursuit of bonding with your baby as early as possible.
As you begin to feel those little hiccups, kicks, and somersaults, pay attention to their location and frequency. Don't obsess over documenting kick counts (unless your healthcare provider recommends it); just experience it!
You will be amazed at how this time allows you a glimpse at your child's personality before they're born. (How do they respond to your activity, noise level, music, etc. and what seems to soothe them?)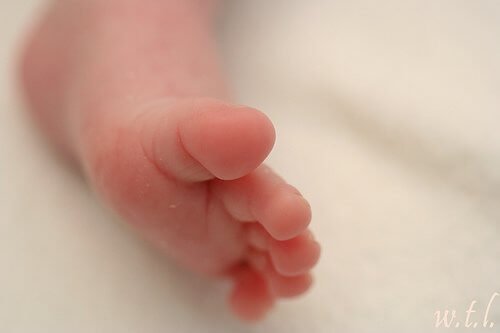 Ways to enhance bonding:
I recommend spending some time pursuing Belly Mapping to help you determine your baby's position before they are born. I found this to be quite accurate in my pregnancy!
Practice pelvic tilts and other exercises to help encourage good positioning for your baby, and soothe during labor. Actively participating in your pregnancy and preparing for birth increases bonding with your little one.
Try Prenatal Massage (for you and the baby!).
In The Natural Pregnancy Book, Aviva Jill Romm describes massaging her baby (while still in the womb). We regularly practiced this (using my homemade belly balm), while I was pregnant. It was a joy for my husband to nurture our little one in this way, and begin bonding during this season.
Seek a midwife and/or doula who encourages your mothering instincts and your faith.
There are midwives who have moved to a "medicalization" mode of midwifery, depending solely upon technology instead of the traditional midwifery methods. This is disappointing, in the message it sends to the pregnant mother. (In essence, saying that the mother is unable to perceive what is going on in her body, that birth is an "unnatural" process or illness that needs invasive testing/monitoring, and most of all- that she cannot do this "alone.") You can read more about this concept in Ina May's Guide to Childbirth.
Highly skilled natural midwives have pursued training in manually determining position, identifying symptoms, and addressing complications (such as Midwifery Today's Conferences).
Research tests, and symptoms to be aware of before agreeing to testing.
Most healthy pregnant women do not need all the tests offered (such as STDs, gestational diabetes, etc).
Typical pregnant mothers can be encouraged to develop their awareness of their health and of their little one. This helps equip them for childbirth, as they are allowed to instinctively position themselves during labor, as well as creating a calm focus of trust in their ability to journey through the intensity of birth, instead of being overwhelmed by fear.
By trusting only in test results to allay fears during pregnancy, a pregnant mother has not developed an alternate way of calming her fears during birth. For a mother desiring a "natural" childbirth without medical interference, she needs to be equipped with practical spiritual/emotional solutions.
I recommend reading The Christian Childbirth Handbook for further equipping in trusting and relinquishing to our Creator through the journey of pregnancy and childbirth.
Embrace the sacredness of the womb.
God has placed a little soul within your womb, to carry and nurture. As the Creator of life, He is working out a miracle. Do not needlessly "peek" early at your gift of a child! Allow God to reveal this little one (and their gender) to you at the perfect time. (Purchasing gender-neutral baby items is the most frugal option, anyway!)
Focus on the "big picture" of this pregnancy.
When you obsess over details, "needing" to know the gender, exact due-date, etc of this little one, you can be tempted to "control" what should be placed in God's hands.
Traditionally, as well as spiritually, birth is a natural event, orchestrated by God. We do not need all the details to "prepare" for the future. Wall colors and names can wait. In fact, these exciting details can distract us from what is most important in this precious season.
Ultimately, God is growing new life within in you; in your womb, and in your heart as a new parent. Focus on glorifying God, and submitting to His power, as Lord of your life. Let Him lead you, and learn to place your hand in His, daily trusting through the unknown.
"For you created my inmost being; you knit me together in my mother's womb. I praise you because I am fearfully and wonderfully made; your works are wonderful, I know that full well. My frame was not hidden from you when I was made in the secret place. When I was woven together in the depths of the earth, your eyes saw my unformed body." (Psalm 139:13-16)

Michele and her husband Calvin live a simple & sustainable life in rural Washington with their two (busy!) little ones. She takes joy in the daily ministry of delving into creativity, traditional homemaking & hospitality, homeschooling in everyday moments, and smooching her husband in the woods. Michele loves encouraging women and equipping them for frugal, natural living through her blog, Frugal Granola, and as a monthly contributor for Passionate Homemaking.
Photo Credit -mrsraggle-