Learn to Cook Nourishing and Frugal Food from The Nourishing Gourmet (And a Giveaway!)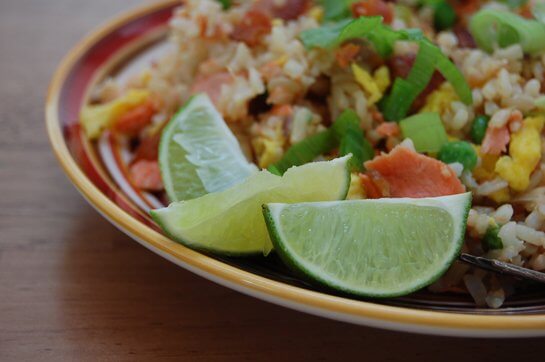 Do you struggle with knowing how to balance the time and budget demands of making food for your family, with your desire to cook whole, nourishing and traditional foods?
If so, you will love this new eCourse being offered by my dear friend Kimi of The Nourishing Gourmet! It's called "A Peasant's Feast: Nourishing Food on a Budget".
Eating real food sounds great, right? But how do we fit it into our daily life? We want real food, but we also have real life schedules and budgets. We want to eat healthier foods, but aren't sure where to start. And isn't real food just for the rich? Grass fed beef, free range chicken and organic produce can be expensive! How does one afford it on a normal budget? My ecourse is aimed at showing you how to eat real food on a realistic budget.

Kimi Harris, taken from the A Peasant's Feast page.
I've been following her blog, The Nourishing Gourmet, since it's inception over two years ago. Kimi has a very solid grasp on nutrition, but even more than that, she focuses on making foods that appeal to the senses and taste fabulous, all on a frugal budget. Many of the recipes from The Nourishing Gourmet have made their way into our family repertoire and we eat them frequently. They are inexpensive, simple to make and winners at the dinner table.
What the Ecourse Includes:
I have been privy to some course previews and I can tell you that this is a high caliber course and worth much more than she is charging for it! The videos are excellent, showing you recipes step-by-step, while Kimi shares cooking techniques, ideas for ingredient substitutions to use what you have on hand, nutritional tidbits, and plenty of frugal tips.
Each weekly lesson includes a cooking demonstration video, as well as downloadable PDF files with lectures on the why's and how's of preparing real food, help for finding resources for high quality ingredients, shopping guides, health and nutrition information, as well as several recipes for each lesson. The course material is beautifully presented, easy to follow along with and could actually be a book in and of itself!
Click here to sign up for the course!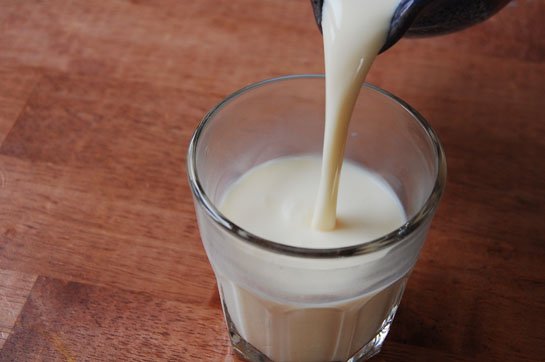 Here is an overview of this 13 week course:
Week One: Intro to Nourishing Food, How to Find Local Resources, Guide to Nutrient Dense Foods, and How to Find the Right Budget for You
Week Two: Why I am not a Vegetarian when Beans are so Cheap, Shopping Guide to Beef, Beef Stretching Recipes and Video Demonstration
Week Three and Four: How to Stretch one Chicken into Three Meals, The Health and Frugality Benefits of Homemade Chicken Stock (Recipes and Video Demonstrations)
Week Five: Why Seafood? Health Benefits of Seafood and What to Buy, Seven Tips for Saving Money on Seafood, Recipes and Video demonstration.
Week Six: The How's and Why's of Soaking Grains, Shopping Guide to Buying Grains, Video Demonstration and Recipes
Week Seven: Sourdough, How to Maintain a Starter, How to Make Sourdough Bread, Video Demonstration and Recipes
Week Eight: Eating Dessert like the French (Fruit based Desserts). Naturally Sweetened, fruit based desserts
Week Nine: Sprouting, The Benefits of Sprouting, Sprouting Guide, Pictorial Guides, Video Demonstration and Recipes
Week Ten: Lacto-Fermented Foods: The Benefits of Lacto-Fermenting, Demonstrations of two methods, and recipes.
Week Eleven: Dairy-Shopping Guide to Dairy, Making Homemade Yogurt and Creme Freshe, Video Demonstration and Recipes
Week Twelve: The Joys of Vegetables: Where to buy Quality Produce for Less, Making Main Dish Salads, Homemade Salad Dressings, Recipes and Video Demonstrations
Week Thirteen: Meal Planning Tips and Sample Menus.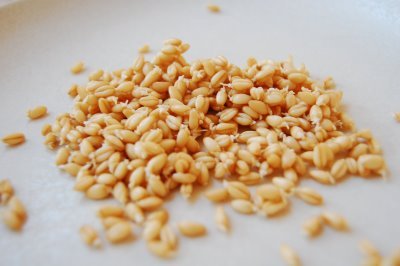 The Details
Kimi actually teaches cooking classes out of her home in Oregon. These classes run for $35 each and contain similar information and cooking demonstrations.
With the A Peasant's Feast ecourse, each weekly lesson breaks down to just over $9, which is a significant savings! The entire course is only $120 for all 13, compared to $455 if you were taking each course in her home!
Kimi has also generously offered a limited number of partial and full scholarships for those who are financially unable to take the course, but feel that it would really benefit them and their families. You can directly contact her if you feel that you fit into this category.
Registration ends on June 26th, and then the course will begin on June 28th.
Click here to sign up for the course!
I am also delighted to announce that one lucky reader will win a free ecourse membership!
You can enter by:
1) Leaving a comment, telling me what you would be most excited to learn from this ecourse!
2) Share this giveaway on Facebook.
3) Tweet this giveaway. "Want to learn to cook nourishing food on a budget? Enter to win A Peasant's Feast Ecourse from @keeperhome– https://keeperofthehome.org/learn-to-cook-nourishing-and-frugal-food-from-the-nourishing-gourmet-and-a-giveaway/"
4) Subscribe to Kimi's blog, The Nourishing Gourmet
Giveaway ends Monday, June 14 at 4pm (PST). Good luck! Giveaway has now ended.

Disclosure: If you sign up for A Peasant's Feast through one of the above links, I will earn a small commission. You are by no means obligated to use these links, but it is one of the ways that you can support this site. Thank you!