It's Not Too Late to Start a Garden
By now, many people have their gardens well underway.
Lettuces and spinach have been growing in abundance while plump roots of carrots and beets are being un-earthed.
The rising heat is nudging us that Spring has passed and we're just about to dip into Summer.
With the changing seasons, many people may be wondering if it's too late to start a garden.
I've got great news. There are many varieties of vegetables that you can still put into the garden for a late summer harvest.
Top 8 Vegetables and Herbs You Can Still Grow For a Late Summer Harvest
 1. Starter Tomato and Pepper Plants
If you can still find starter tomato and pepper plants at your local nursery, go ahead and plant them. You still have time to get an abundant crop later in the summer perfect for preserving.
From Seed
Many people are surprised at how quickly many hot summer vegetable seeds sprout.  Really, there's no need to purchase certain plant starts when they germinate within a week and grow so quickly. Below are summer vegetables that can be started from seed now and will be ready for harvest before you know it.
2. Cucumbers
3. Zucchini and Yellow Squash
4. Bush and Pole Beans
5. Swiss Chard
6. Loose Leaf Lettuce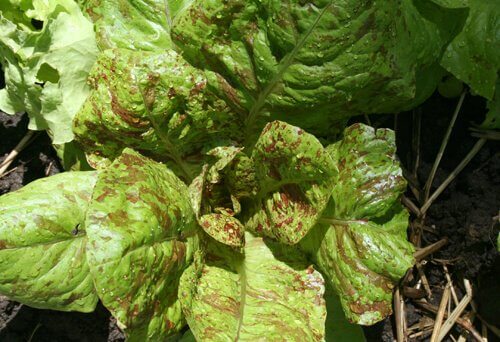 Many variety of loose leaf lettuces are heat tolerant which allows us to grow our own for the entire season. One of my favorite ways of growing loose leaf lettuces is in containers or gutters. This allows you to purposefully plant them in an area that gets more shade during the hotter months which will keep your lettuce from getting bitter.
7. Carrots
Carrots are a root vegetable that you can grow in succession for the entire gardening season. To start, try a smaller variety of heirloom carrot. This will ensure a good crop that grows quickly.
Herbs
Many herbs you can start from cuttings.  Head to your local farmers market and pick up some of your favorite herbs. You can then propagate the cuttings directly in the soil or grow roots in water.
8. Herbs such as basil, mint, oregano, lavender, rosemary, thyme and sage can be propagated from tip cuttings.
Fall Gardening
If you do wait a bit longer and forego a summer garden, you can still put in a Fall garden in late July or August.
Really, at this point, if you still wanted to plant something this year, you can still go for it!
Want to learn some more gardening basics? Check out our Gardening 101 series.
Are you still waiting to put in a garden? Please share what you'd still like to grow this year.