The Wonderful World of Herbs (Herbal Academy Review & Giveaway!)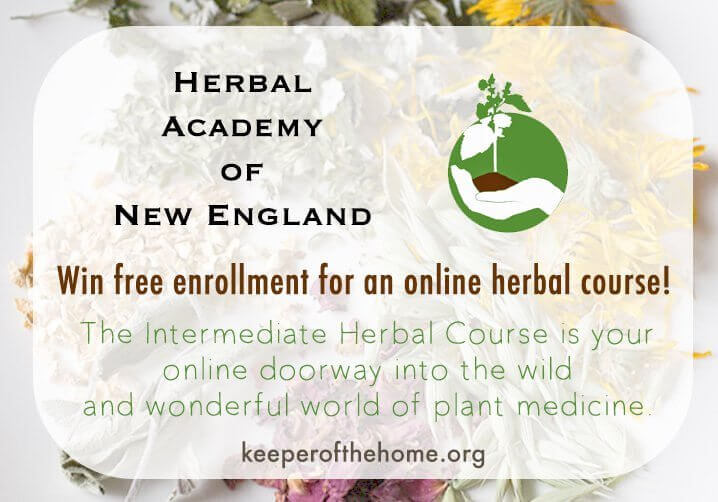 I've loved herbs ever since I first started learning about them.
We try to avoid pharmaceuticals as much as possible in our family, and beyond eating real, whole, nourishing foods and avoiding toxins and chemicals as much as possible, we use herbs (and other supplements) to boost our health and treat illnesses, as much as possible.
My study and love of herbs began about 5 or 6 years ago, and since that time, I have gradually built a small library of herbal resources, read about the history and science of particular herbs to build up my own knowledge, found recipes for simple salves and tea and tinctures and began to make my own, and slowly but surely, herbs have found their way into our go-to remedies for health and healing.
In some ways, I've found it to be easier than what I originally thought. Starting small, with just a few tried-and-true remedies or picking one or two herbs to learn about has been a great way for me to begin to wade in to the vast ocean of information on herbs.
At other times, it's more complicated. There are just so many different herbs out there, and the uses can change depending on what the health need is and what part of the plant you're using (leaf, stem, root, etc.). There are also herbs with which you need to use more care in certain seasons (for infants, pregnant women, etc.) and some which need to be used only in moderation or for shorter periods of time.
Then there are methods of preparation to learn … herbal teas, infusion, decoction, infused oil, salve, syrup, balm, tincture, etc. Each one has its uses and benefits, and learning how to make each one properly and knowing when to use it requires a little bit of know how.
Now, I am a firm believer that anyone can use herbs. You don't need to be a certified herbalist. You don't need a drawer or cupboard full of 30-something dried herbs at your ready.
You just need to be willing to learn, read up a little, and start small.
Try just one or two herbs. Use them as simples (on their own, not mixed with any other herbs). Find ones that suit the particular health needs that you have and give those a try first before expanding into anything else. See a naturopathic doctor or a herbalist and allow them to guide you and prescribe something, to let you try without having to do all the research yourself. It doesn't have to be difficult.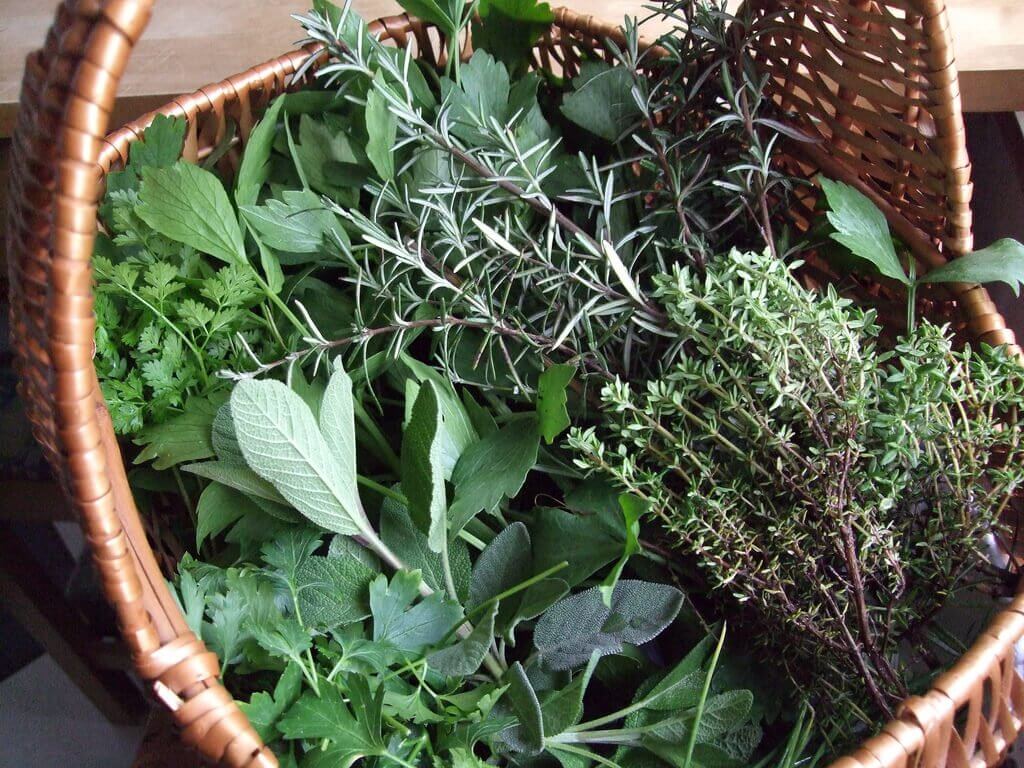 But I know that some of you, like me, want to learn more.
You want to delve deeply into the science and study of how herbs have been used traditionally, and to understand more about them through the lens of modern science. You want to have a solid grasp of a wide range of herbs, and be able to choose which ones to use for a particular need quickly, without having to stop and do a lot of research.
You want to comfortably and confidently make all or most of your family's herbal products in your own kitchen, so that you know exactly what's in them and how fresh they are (not to mention the money you'll save).
This fall, I was invited to try out a new online herbal academy, and take their Online Intermediate Herbal Course for a test drive.
It's approximately a 1-year course, offered by the Herbal Academy of New England. A brick-and-mortar school in Boston, they now offer online courses, with materials and videos put together by their extremely experienced and passionate team of instructors and contributing writers (which includes trained herbalists, botanists, physicians and more).
So who is this course for? Well, from my understanding and based on what I've done and seen of it so far, it's for those who already have at least some level of interest and knowledge of herbs, but really want to increase that knowledge and put it into practice.
Each of the 10 units gives you a lot of reading material, practical charts to teach you new terms or show how to use specific herbs or put together dosages, tutorial videos to demonstrate particular recipes or methods, many recipes and ideas for you to try and experiment with yourself, and quizzes to test your retention and understanding of the knowledge.
In case you're wondering, it's not meant for those who want to become an actual, certified herbalist. There are longer and more detailed courses required for obtaining that certification. Rather, this is meant for the person that wants to have the practical skills and knowledge to use herbs, teach others about herbs in casual ways, learn to add the use of herbs to the work they already do (for me, this adds to the study I've done in nutrition and natural living, complementing it well for my writing purposes).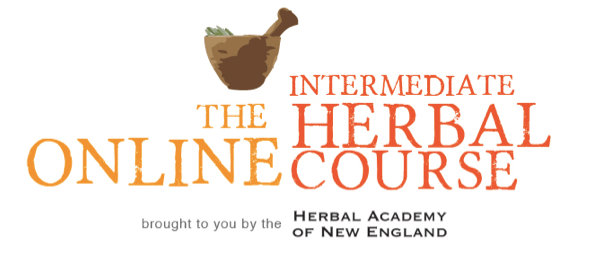 In their words, it's a "doorway into the wild and wonderful world of herbalism."
I've started on Unit 1 this month (I had to wait until we were home and slightly settled after our big trip), and so far, I'm loving it. The intermediate course is a perfect level for me… not way above my head, but challenging me with plenty of new information and ways of understanding how herbs work.
I'm already feeling inspired.
This unit, I've chosen to practice my herbal skills by making a Headache-Ease Tea (actually, I plan to make the tincture version, too, but it included herbs I need to special order, so it will have to wait until next month).
During our year-long travels this past year, I struggled with a lot of headaches, partially due to the physical stress of travel, carrying a large backpack, working at my computer without a proper chair or desk much of the time, etc. I have tried to use some essential oil remedies as well as taking calcium/magnesium, but often they weren't enough, so I would resort to painkillers (which I hate using unnecessarily). I'm interested to see if this tea will help instead.
Even better, if this particular tea blend doesn't do the trick, I'll be learning the skills to tweak the recipe and add or subtract herbs depending on what I think my needs are. That's something I haven't felt especially competent in up until this point (though I've tried), and I'm eager to grow in that area.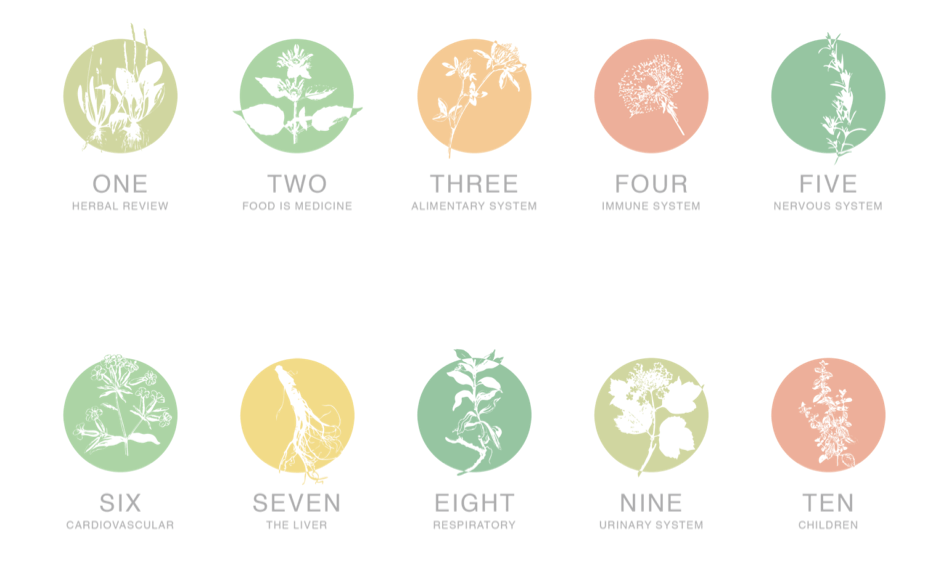 Unit 1: Why Herbs And How They Work
History; Herbal Healing Philosophies; Homeostasis; Overview of Body Systems; Systems of Energetics, Actions and Constitutions; Medicine Making Review; Side Effects and Safety; Creating Formulations
Unit 2: Food is Medicine
Kitchen Cupboard Herbs; Vinegars; Oils; Honey; Edible and Medicinal Plants; Foraging; Wild crafting; Plant Savers; Gratitude and Ceremony
Unit 3: Digestive System
Alimentary System Overview; Digestive Health as Foundation of Health; Imbalances of the Digestive System and Herbal Remedies
Unit 4: Immune System
Building Immune Health; Prevention; Common Disharmonies; Creating a Materia Medica
Unit 5: Nervous System
The Central Nervous System; The Peripheral Nervous System; The Enteric Nervous System; Stress; Headaches; Sleep; Herbs
Unit 6: Cardiovascular
Anatomy of the Heart; Blood Pressure; Cholesterol; Heart Strong/Heart Health; Herbal Therapeutics; Diet; Glycosides; The Energetic Heart
Unit 7: The Liver
Anatomical Overview; Liver Health; Liver Imbalances; Herbal Treatments; Bitters
Unit 8: Respiratory
Breathing; Asthma; Lung Imbalances; Herbal Tonics; Natural Remedies
Unit 9: Urinary System
Kidney and Urinary Health; UTI; Herbs
Unit 10: Children
Common Discomforts; Formulas and Recipes; Which Herbs are Safe; Dosing
Would you like to take the course for yourself?
Enter for a chance to win: One free enrollment for the Online Intermediate Herbal Course (valued at $360!)
Bonus! Herbal Academy of NE is offering the KOTH readers a discount for the course! Receive 15% off when you use the code "HOME15"! Expires at the end of March 2014.
Disclosure: The giveaway was generously donated by Herbal Academy of New England, and affiliate links are included in this post. All opinions expressed are completely my own. Giveaway ends March 19 at noon.