The All-Natural, Eco-Friendly Way to Dry Laundry (Homestead Drying Racks Review & Giveaway!)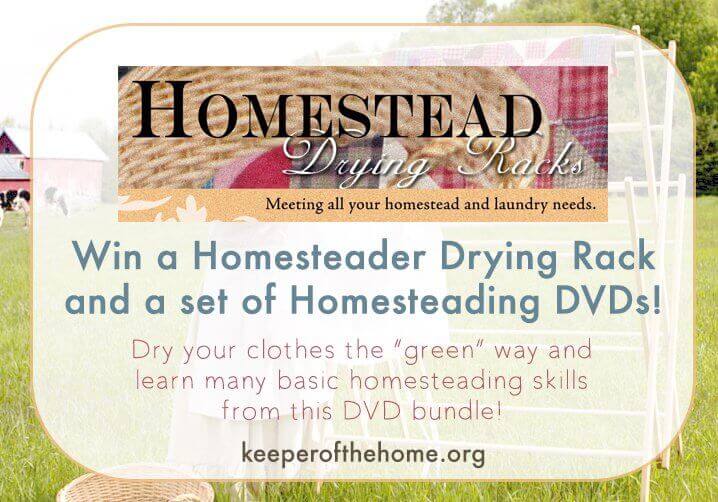 One of the most delightful things about living life abroad this past year was that, almost everywhere we traveled, I had to line dry my laundry.
How is that delightful, you ask?
What sounded somewhat like a chore at first quickly became a cherished, ritual, liturgical part of the day.
Walking outside and breathing in the fresh air.
Stopping and quieting myself from whatever I was doing or surrounded by in the house.
Methodically, soothingly, picking up one piece of laundry at a time, feeling its pleasing dampness, giving it a brisk shake, and settling it on the line or rack in neat rows.
Thinking quiet, meditative thoughts, mouthing prayers, humming a song.
Catching whatever rays of sunshine could be had on the nicest days.
Satisfying myself with the clouds or trees or birds or what-have-you on the overcast days. There's always something lovely to be seen.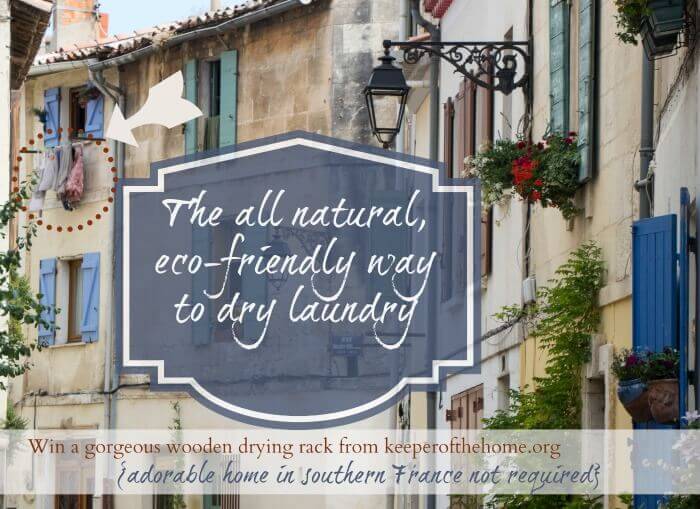 Laundry as liturgy, and so much more.
We've been home for one month exactly, and my spirit already craves these outdoor laundry pauses. I am eagerly awaiting our move into our new-to-us home this weekend, where I will pull out my gorgeous wooden drying rack with eager hands and set it up near a window on the rainy days (we're West coasters… we get a lot of those this time of year) or out on the lawn on those rare and precious sunny ones.
The everyday liturgical act of laundry hanging isn't the only reason to choose to hang-dry your clothes and linens.
There's also the fact that:
You can use the sun as the best natural bleach ever.
It will save you money on energy costs.
It just saves energy in general, never a bad thing for those seeking a greener lifestyle.
It's easier on your clothes and will help them to last longer and look nicer.
I like to hang-dry our laundry for all of these reasons and more.
It shouldn't have surprised me that all over the world, dryers don't really exist. Whether we were in Argentina or France or Turkey or Rwanda or China or Australia, we hung our laundry out in the fresh air. It was just the normal thing to do.
And it works.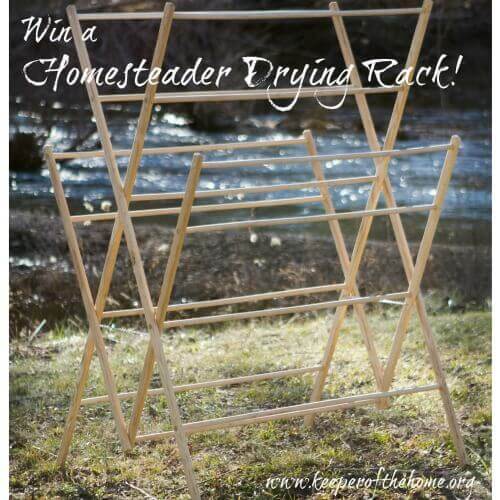 Homestead Drying Racks
I've used a whole slew of different drying options in the past, not just over the course of this year, but in my Canadian home as well. Over-the-stair banisters, clothes hangers on shower curtain poles, backs of dining room chairs, metal or plastic foldable drying racks in my backyard, you name it, I've probably done it.
And in reality, it all works. But these solid, sturdy, wooden drying racks from Homestead Drying Racks are a mighty good way to do it instead.
They're incredibly well made, something that I can foresee lasting for years and years. So many of my plastic or metal ones were a bit flimsy and all broke within a relatively short period of time.
These racks, however, are very strong and can hold a lot of weight. You could easily put large bedspreads or blankets or sleeping bags on these (their website even says you can put rugs on them!), the Homesteader size in particular. At 6 ft tall and 4 ft wide, they offer 56 linear ft of drying space and can handle the largest pieces of laundry in your pile.
I love that they're wooden, because not only are they handsome, but they aren't going to fill a landfill up with more junk.
Their tall V-shape is intended for optimal drying time.
They even have a variety of sizes, to suit your drying needs and the size of your family and home. I chose the largest model, because we're already a family of 6 and we can put out a LOT of laundry in a short space of time, especially if I'm doing bedsheets.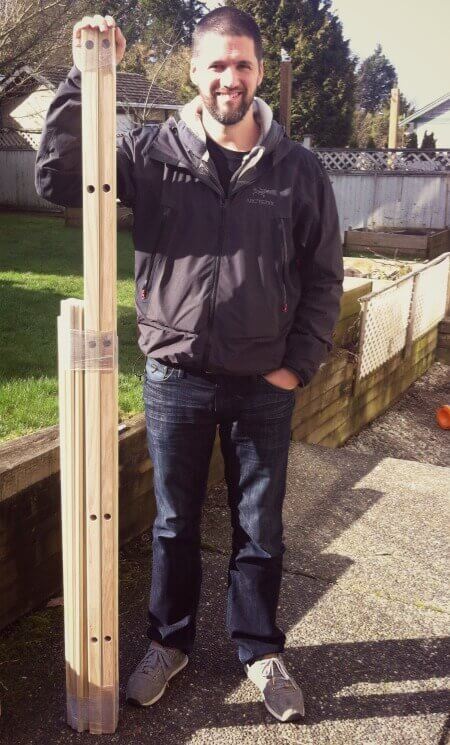 They also carry a mid-size rack, perfect for a small family or someone that only hang-dries some of their laundry, as well as a more apartment-size drying rack for small loads and even a tabletop size that can go on top of a counter or the top of your dryer, perfect for small items like socks and underwear!
Homesteading video bonus!
I didn't even realize that along with my gorgeous rack, they were sending me a full set of their Homesteading for Beginners DVDs!
This coming weekend, our family is moving into our very first home of our own, after 10 years of renting. We purposefully chose to move further out of the big city so that we could afford a house with a nice, large 1/5 acre lot.
Big backyard = HUGE garden and berry bushes and a few fruit trees. And maybe some laying hens. I'm just a bit giddy at the thought of it all.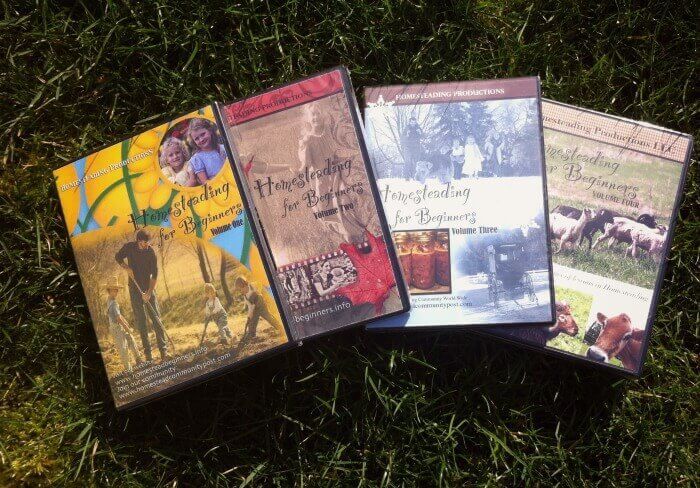 So you can imagine how tickled I was to read the back of each of the four homesteading videos and find topics like:
Egg layers
Raising chickens and processing them
Root cellaring
A ton of tutorials in canning and other methods of preserving
Gardening
plus all sorts of other things that interest me, like soap making, cheese making, bread baking, and much more.
I think I'll be watching these while I wait for spring to stop teasing us and just get here already, so that I can get my hands back in the dirt!
Want to win your own Homesteader Drying Rack just like Stephanie's? Enter to win that PLUS a full set of Homesteading for Beginners DVD's (total value of $228)!
Giveaway ends March 19 at noon. Disclosure: This giveaway was generously sponsored by Homestead Drying Racks, and is open to residents of the U.S. All opinions expressed are my own.