Green Pasture Cod Liver Oil Giveaway (10 Winners!)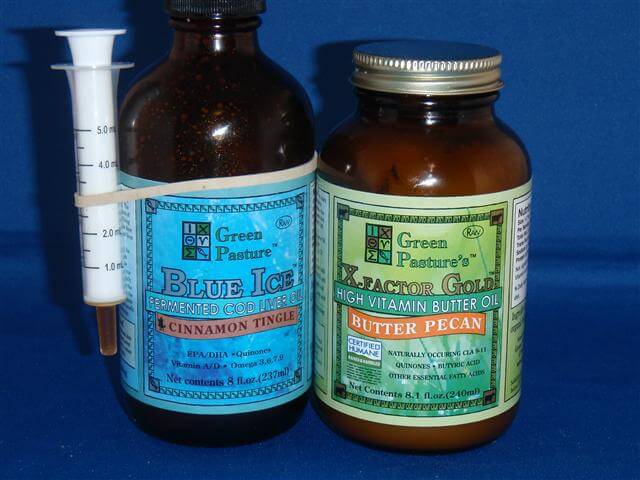 **This giveaway is now closed**
Earlier this week we talked cod liver oil, its numerous health benefits and suggestions for buying and taking it. Full of Omega-3 fatty acids, vitamin A and vitamin D, cod liver oil is a phenomenal traditional food that helps to grow strong babies and children, and keep their moms and dads healthy as well.
If you're still unconvinced of the merits of cod liver oil (especially fermented oils), you have a chance to try to win some today and try it for yourself!
What's So Different About Green Pasture Cod Liver Oil?
For starters, it is the only fermented cod liver oil, processed in traditional, time-honored methods that not only preserve all nutrients but even enhance them. There are many benefits to using oil that is fermented over oil that has been processed in other ways. This means that none of the vitamins or fats (or other nutrients- because whole foods always contain a much wider spectrum of nutrients than singled-out, synthetic vitamins) are damaged by heat, deordorization, bleaching or any other sort of industrial processing.
Cod liver oil was always fermented until 1850, when we learned to render. If heated, we could extract oil in day instead of fermenting which takes 6 months. They didn't understand oxidation and that they were cheating the system, so as we started to industrialize fish oils, we lost a lot of the nutrition. I suspect the product wasn't as effective, but we have no samples so it's just a guess. Likely this heated oil would oxidize very quickly. When you heat the viscera, you break bonds and create free radicals which causes oxidation.

Around the turn of century, cod liver oil started to lose favor. The industry used heat and pressure, and they found that nitrogen would clean up the free radicals. Unfortunately, this tasteless, colorless product was also probably nutrient less. It was all about marketability.

Making fermented cod liver oil is taking it back to its historical roots. Throughout history FCLO was commonly used, and people knew what it did and that it was important without understanding nutrients. I don't think regular cod liver oil is even the same product that was revered for centuries. (source)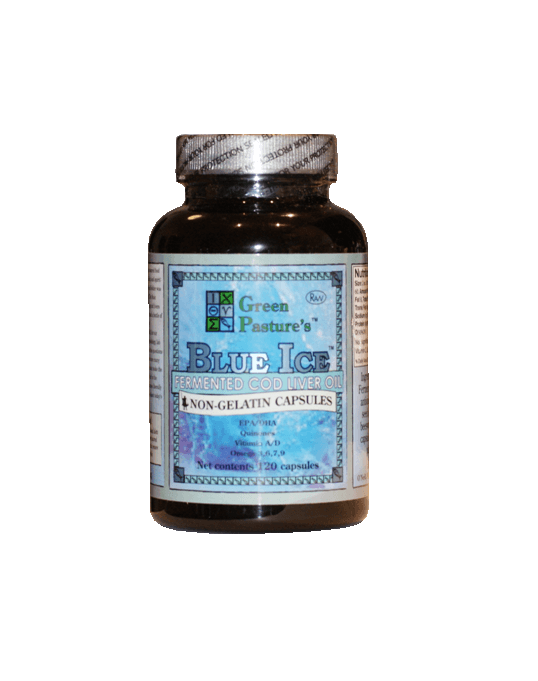 Secondly, their oils are extremely pure, testing free of or very low in any contaminations or heavy metals (compared to international standards from Europe, Norway, etc.). The fish come from Arctic waters only, never from fish farms or places near industrial centers.
The following is taken from Green Pasture's Purity Statement on their website:
Whole Food Form
Wild, as Provided by Nature
Real, Unsurpassed Nutrition
Unadulterated
Natural fatty acid complex, nothing removed or changed
Full, deep range of Vitamins A, D, E, K; CoQ enzymes; and other quinones
Deep, Rich, Historical Processing Methods
Non-industrialized Production
Clean, Pure, and Third Party Tested
To my knowledge, there are no other companies out there making a traditional cod liver oil like this. Green Pasture was only launched in 2000, but they have already grown tremendously and become the most highly recommended brand among those who eat real and traditional foods and follow WAPF principles, simply because their quality is unmatched.
Want to understand more about what makes Green Pasture cod liver oil unique? I loved this interview of found Dave Wetzel over at Kitchen Stewardship (Katie knows how to get to the nitty-gritty), and this excellent article written by Dave on cod liver oil manufacturing.
What About the Taste?
Let's be real. Nobody takes cod liver oil because it tastes good.
It's oil. From a liver. Of a fish. What do we expect, anyways?
Nonetheless, Green Pasture has done a valiant job of trying to make it as palatable to our picky tastebuds as they can. There's even one flavor on their website that I'm actually dying to taste (Butter Pecan High Vitamin Butter Oil, though granted, it's not cod liver oil).
But, that sort of ingenuity absolutely carries over to their cod liver oil flavors. They've created flavors like Arctic Orange, Cinnamon Tingle, Oslo Orange, and Chocolate Cream. They just came out with three new emulsified flavors as well (this helps to remove the oily texture and results in a very easy-to-take oil), Licorice, Peppermint, and Ginger.
Our Family's Flavor Reviews
Cinnamon Tingle FCLO– Our favorite. My 6 year old doesn't love it, but she still takes it, and the other kids as well as myself find this one the easiest to swallow.
Chocolate Cream FCLO (note- this is now only available as FCLO blend with high-vitamin butter oil, but I imagine the taste is similar)- At first, we couldn't stand it. It just wasn't sweet enough so it had a strong fish taste and a mild, chalky cocoa taste. We decided to try adding a drop of stevia to sweeten it, and that's what made it work for us. My 6 year old prefers this one.
Arctic Mint FCLO– I've only had a chance to try this once, at a friends house. Personally, I didn't care for it at all. I'll stick with my cinnamon tingle.
Cinnamon Tingle FCLO/HVBO blend– This is a gel, whereas the first one I mentioned is a liquid. I find that the only difference is that the butter oil tones the flavor down of the fish oil down a bit, making this easy to take.
Capsules– My husband takes the orange ones easily. The non-flavored ones are fine, but if you're really picky, the orange ones cover up that slight fishy taste that you get in your mouth before you actually swallow it and it helps if you burp it up at all (which neither of us do when we take the capsules).
We haven't yet tried any of the emulsified flavors, but I bet you anything my kids would adore the Licorice, and I'm eager to try the Peppermint!
Want to Win Some Fermented Cod Liver Oil? I have 10 Bottles of Emulsified Cod Liver Oil to Give Away to 10 Winners (1 Each)!
Here's how to get entered (remember to leave a separate comment for each entry):
1. Visit the Green Pasture site and tell me which flavors look most appealing to you (keep in mind that the giveaway is only for the new emulsified flavors).
2. Subscribe to Keeper of the Home by RSS feed or by email (and be entered to win our monthly email subscriber-only giveaways!).
3. Share about this giveaway through your blog or favorite social media (find us onFacebook and Twitter here).
This giveaway is for US residents only (sorry fellow Canadians!).
Giveaway has now ended. Thanks, everyone!
Disclosure: This giveaway was generously sponsored by Green Pasture. The opinions in both this post and my previous one on cod liver oil are entirely my own. Our family has been taking this brand of CLO for a year or two, and I'm just happy to be able to share a product that we genuinely like and use with my readers!