Frugal and Homemade Mother's Day Gifts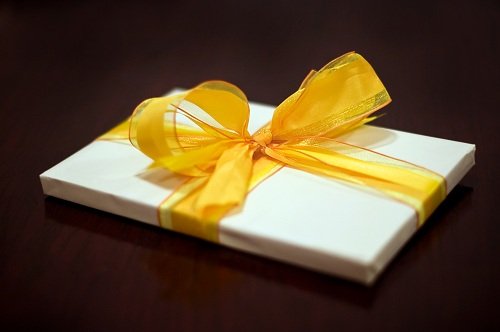 Written by Stacy Karen, Contributing Writer
Mothers work hard for many, many years. Because of how hard our mothers work, it is natural to want to break the budget and spend a small fortune, just to show we care.
Thankfully, most mamas don't want that. In fact, a simple gift that expresses your love and gratitude, is usually more than enough.
So how can we honor Mom on a budget? Here are a few ideas:
Write a heart-felt note
Mothers are often unappreciated and their daily service can sometimes be taken for granted. A letter written by a child, remembering special moments, acknowledging her mother's service and sacrifice is a true treasure. The more specific you can be, the better.
A simple notebook (or scrapbook) of memories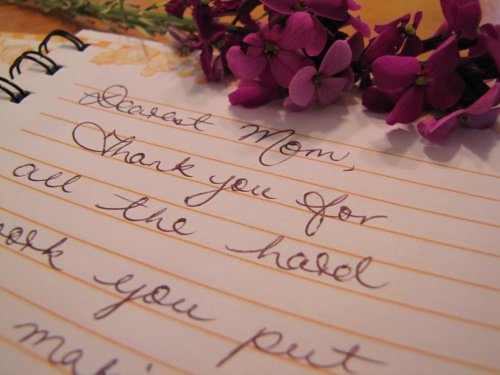 If you find there is more to say than fits in a card, perhaps a small notebook is in order. Many craft stores (such as Michaels) have lovely notebooks for $1.
Write down some important memories and special words for Mom, including the character traits you respect and admire. Pictures are a lovely addition too. If pictures are not available, have the kids illustrate some of the memories you are sharing or simply draw some "happy" artwork for Grandma (or Mom).
The notebook does not have to be filled. A few pages of heart felt gratitude will be appreciated. This could also be a new tradition in which you write some thoughts and memories from the previous year each Mother's Day.
Of course, all of the above could be included in a scrapbook, which would be a frugal option if you already have supplies on hand.
Provide a service
Perhaps Mom wants to clean and organize the garage. Or maybe the flower beds are overrun with weeds. Doing these jobs for (or with) Mom is a nice way to bless her (as long as you do it the way she wants). A coupon for these services could be included with your card or notebook.
Make your own body care products
I always like to give homemade body products because they are a special treat that allows Mom to pamper herself a little.
Most homemade body products are much less expensive than a comparable product at the store. For example, a sugar scrub from a popular bath and body shop costs close to $20! You'd spend less than $5 making a similar product yourself.
Here are two frugal recipes that make lovely gifts: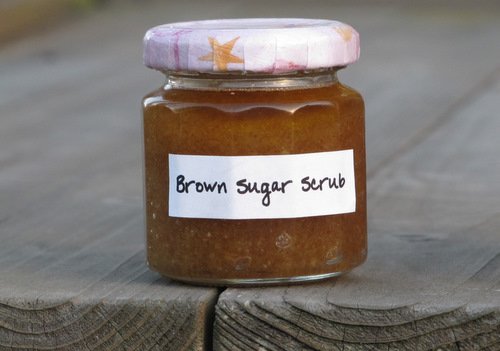 If you already have a lot of essential oils on hand, you may like to try my favorite Lemon Lime Sugar Scrub.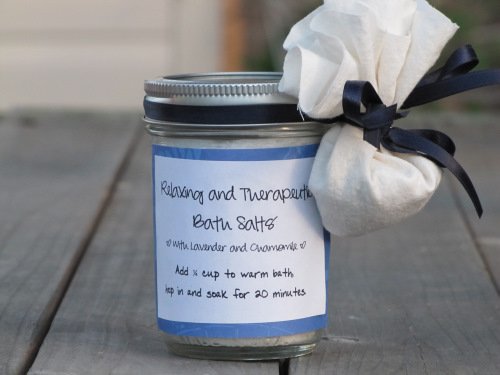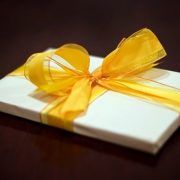 Print Recipe
Relaxing and Therapeutic Bath Salts
Ingredients
3

cups

Epsom salts

1

cup

baking soda

½

cup

sea salt

Lavender and/or Chamomile essential oil

10 to 15 drops of each, or 20-30 drops of one
Instructions
Mix all ingredients until well combined. Place in a jar and add a label (be sure to include how to use the salts).

To use: add approximately ¼ cup to the bath while the water is running. Soak and enjoy!
The essential oils can easily be varied or left out entirely (the Bath salts still have a therapeutic effect without them). If you do not have Epsom salt, the bath salts can also be made with baking soda and salt alone (as I did in this Energizing Citrus Bath Salts recipe).
I hope this has given you a few ideas for blessing Mom with a frugal, yet thoughtful gift.
What frugal Mother's Day gifts have you given or received?
Top image by Jason M.