From Soups to Salads: Everything You Ever Wanted to Know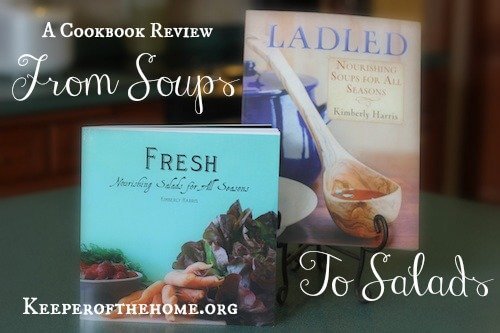 By Natalie, Contributing Writer
Picking a Cookbook for Picky Families
I love trying new recipes, but one of the big bones I have to pick with a lot of cookbooks is that they require exotic ingredients, and, frankly, exotic taste buds. Since my husband and children were born with your average, run-of-the-mill taste buds, I have to be careful not to waste a lot of time and money on expensive dishes that will end up in the garbage disposal.
Always on the look out for "go-to" cookbooks that I will use multiple times in a week, I spied a button on the sidebar of someone's blog advertising a new cookbook, Ladled: Nourishing Soups for all Seasons by Kimberly Harris of the Nourishing Gourmet blog.
The picture and title drew me in. Ladled? I could almost hear the delicious sound of hot, savory soup trickling from a ladle into a big bowl. Anyone clever enough to come up with that title deserved some attention.
Next stop: Amazon – to read reviews, because if this book was full of soups made with seaweed and clams, I wasn't interested. I won't lie. There are some bizarre recipes in this book. (Allow me to demonstrate my ignorance.) Poor Man's Bouillabaisse. (Wha???) Muscles in Tomato Garlic Broth. The broth sounds yummy, but where did the muscles come from? The Poor Man? And yes, she even has one with clams.
Yeah. So like I said, I wanted to find out what other normal people thought. Turns out this book is a real hit with a lot of folks, so I decided to buy it with an Amazon gift certificate I had. While I was checking out, Amazon, of course, recommended another book by Kimberly: Fresh: Nourishing Salads for all Seasons. What the heck. I love salad. I bought both books.
I love both books.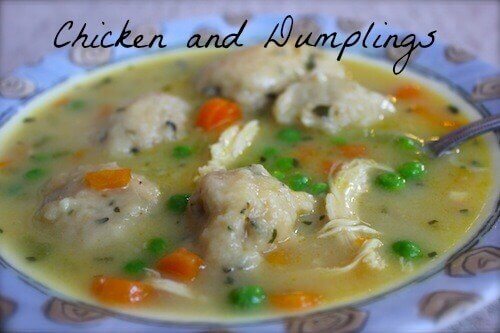 We Try. We Like.
I've used them multiple times since they came in the mail a couple of weeks ago. We've eaten Fresh Taco Salad, Steak and Arugula Salad (She teaches you how to make the perfect, juicy, melt-in-your-mouth steak.  This was such a hit with my teen boys and my husband that we've done it twice so far.), Holiday Salad: Candied Nuts, Pears and Blue Cheese (we used feta), Thai Salad with Noodles, Retro Berry Gelatin (to die for), Family's Favorite Beef Stew, Caramelized Onion and Potato Soup, Chicken and Dumplings, Spiced Moroccan Millet Porridge with Milk, and Chilled Honeydew and Cucumber Soup with Coconut Milk.
My ultra picky family enjoyed everything I made – minus the millet porridge – my bad because I used a different spice than the recipe called for, and it was quite strong. BUT I will be able to incorporate everything else into my menu planning, and the Lord knows we needed to breathe new life into our musty routine.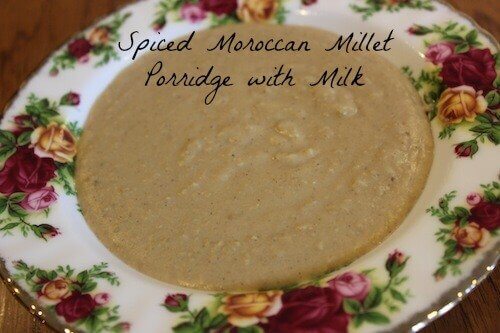 Putting the Special in Soups and Salads
There are so many things to love about these cookbooks. Here are a few:
Terrific Tips and Tricks
I don't know where I've been for the past twenty years of cooking, but some great tips have apparently gone over my head because I learned some good ones in these books. The "how to make a great steak" was just the tip of the iceberg.
In Ladled you will get the skinny on soaking/sprouting, how to get more "umami" (deliciousness) into your broths, a guide to fats and oils, how-to's on basics like sautéing, chopping, and dicing various types of vegetables, necessary kitchen tools, and so forth. I would have benefited from a book like this when I first got married. I had to learn how to chop an onion the hard way instead of the right way.
In Fresh you'll find out how to properly (and easily) wash, cut, and store lettuce, how to emulsify your own dressings, and what ingredients you'll want on hand to be able to make some staple salads and dressings at the drop of a hat.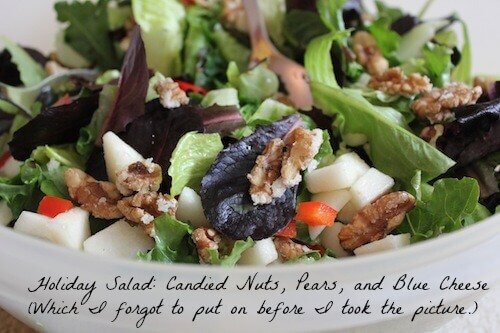 Variety
Ladled has you covered with every kind of broth recipe you could dream up—from your traditional beef, chicken and vegetable stocks to a concentrated meat glaze, nutritious stinging nettle broth, and fish stocks.
You get over 100 soup recipes (with gorgeous thumbnail pictures in the index) that include: Simple Soups with Eggs, Family Favorite Soups and Stews, Soups with Noodles, Creamy Vegetable Soups, Soups Centered on Legumes and Grains, Hearty Soups and Stews, Grain Porridges and Rice Congees, Chilled Soups, and Soups Inspired by Our Favorite Restaurants.
Not only that, but you also get several garnish recipes for things like Pan-Fried Croutons, Herbed Dumplings, Crème Fraiche, and Simple Homemade Bacon—just for starters.
Fresh gives you over 50 salad recipes including Classic Salads, Mains and Sides, Grain, Potato, and Legume Salads, Vegetable Side Salads, Lettuce Wraps, and Fruit Salads.
A few staple salad dressing recipes are included along with recipes for "Other Good Stuff" you might enjoy on your salad, like Juicy Grass-fed Steak, Cinnamon and Vanilla Candied Nuts, Homemade Mayonnaise, and Roasted Chicken, among others.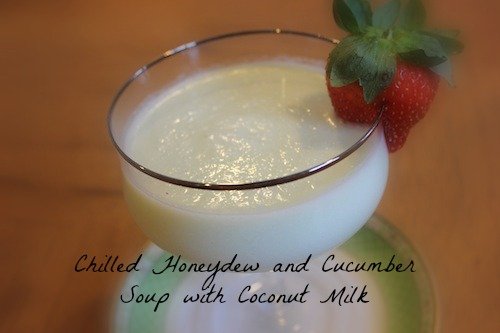 Healthy
In Ladled Kimberly shares her journey into healthy eating in "Why I Am A Traditional Cook." She introduces the reader to Dr. Weston A. Price and Dr. Gonzalez to further explain her food philosophy. Both of her books utilize a variety of real, whole foods, and her recipes are designed to nourish your body while also offering a pleasurable eating experience, which, in my book, is the way God meant it to be.
Economical
On a budget? She is sensitive to the fact that many of us are raising families on a single income and need to get as much nutritional bang for our buck as possible. These recipes deliver.
Normal
While she does offer a few more exciting (scary?) recipes, for the most part, she sticks with normal foods and flavors. BUT— if you are an adventuresome type, there is a rush here and there.
Do you already own either of these books? Tell us what you think! If you WANT them, tell us why!
;