One area that I've been working on lately is relaxing enough from the endless things on my to-do list, to simply focus on enjoying my children (am I the only mom who has to make a real conscious effort to do that?). Since I don't post pictures of them as often as I wished I did, I thought I'd share a little about what we've been up to!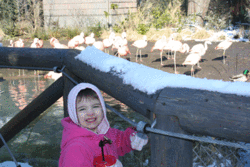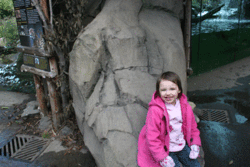 Here we are at the Seattle Woodland Zoo, where we have a membership. We went there for a verrrry cold (seriously…brrrr!) day while we were staying with my MIL a few weeks ago. There's Abbie with the flamingos, and posing near where the leopards should have been (smart leopards, they weren't out in the cold like us!).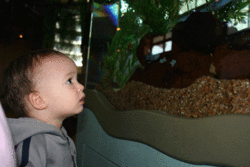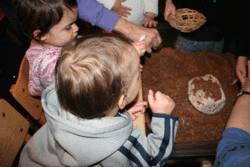 Caden was enthralled by the fish tank at the Zoomazium (the indoor kid's center- the perfect place for a chilly day!), as well as the bin full of flax seeds and hidden shells and surprises.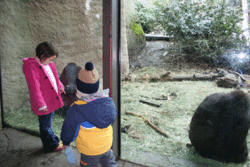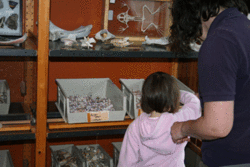 The kids were so thrilled to watch a gorilla with it's sweet baby- it was truly adorable! We also observed some white tailed monkeys, and completed an observation worksheet, which we later turned in at the Zoomazium for "Nature Exchange". One of the staff members asked Abbie questions about what she had observed about the monkeys and taught her a little more about them, and then with the "points" she earned for doing the observation, she got to choose a pretty shell as her prize. (This is a really neat program to check out, if you live in the Seattle area).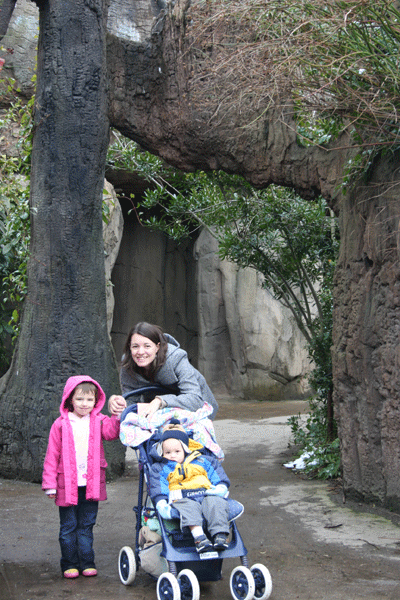 Our happy trio. What a fun day we had!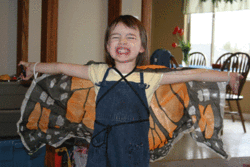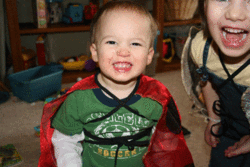 My little goofies wearing a butterfly and a ladybug costume from their dress-up box. Can you tell they're related? Look at those cheesey, cheshire grins for the camera! 🙂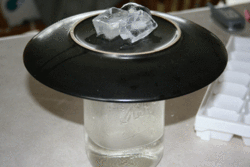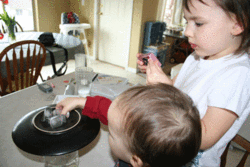 Trying a little experiment to make "rain" inside of a mason jar. This was a great way to follow up on the learning we did about the states of matter last week. Thanks Kym, for the experiment link!
How have you been enjoying your children lately? What sorts of fun things have you been up to? Is this something that you find easy or difficult as a mom?