Best deals on Klean Kanteen?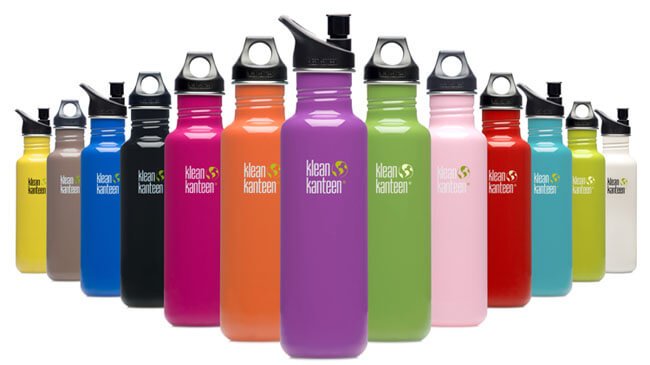 A quick question for you all (because I know you're such a resourceful bunch!)…
My SIL and I have decided to bite the bullet and start buying some Klean Kanteen bottles that I've been mentioning, as we've been wanting to for quite some time, but the cost is just somewhat prohibitive.
Does anyone have any recommendations as to where we can find the best deal? They're tough to find in Canada (I already searched out local retailers and didn't come up with much), so looks like we'll be ordering online. The problem is finding ones that are in stock (because we want several different sizes/styles), for decent prices, and with not-ridiculous shipping costs (US shipping is ok for us). Somewhere that gives you free shipping when you buy a certain $ amount would be even better!
Any ideas???