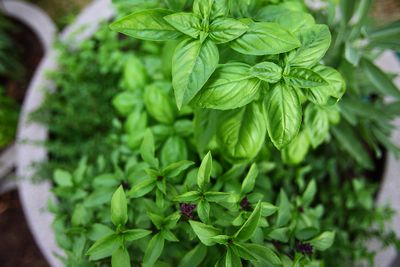 Have you ever wished that you could take the time to study and learn more about specific herbs, how to use them and what specific ailments they are good for treating? Me too!
So much so that I have decided to do just that this year!
Over the course of the next year, I have made a goal of purchasing or acquiring one or two new herbs each month (either dried, or as an essential oil, or if possible, I might just go pick them myself!). During that month, I intend to study up on that particular herb (or herbs) and find ways to practically use it in promoting good health for my family. It may be as a treatment for colds or flus, as a part of an emergency herbal first aid kit, as a way to deal with uncomfortable symptoms like heartburn or headaches, or even just by using it to boost our nutrition. 
My commitment to you is that I will post at least once a month with the findings of my studies, letting you know about a specific herb, it's history, it's qualities and benefits, how it may be used and ways that I am learning to prepare any tinctures, teas, creams, etc. so that you can try using it yourself!
I'll tell you now that I've just purchased Comfrey and Yarrow, so one of those two will be the first in the series. Honestly, I am so excited to delve into this area of study! It's almost completely new to me, but it's been on the back burner of my mind for quite some time now. I'm so eager to learn more about the incredible healing qualities that God has so kindly given us in His Creation!
Are you with me? Does this sound like fun to anyone else? Any particular herb suggestions or requests that you have for me?