50 Fabulous Grain-Free Slow Cooker Meals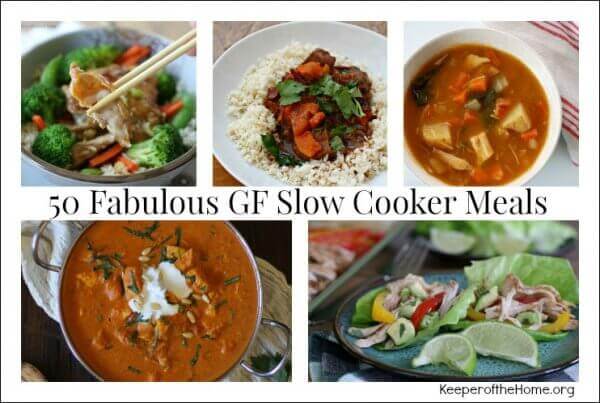 By Kelly Smith, Contributing Writer
When life gets busy, turn on your slow cooker! At least that's my motto. And right now, things couldn't be busier. With baseball season in full swing, I'm playing chauffeur to two active boys four days a week.
My guess is … I'm probably not alone. It's a common challenge of moms everywhere – how to get a healthy dinner on the table when time is short, and often our patience for cooking is too?
That's why I love the slow cooker! It's a simple way to ensure you get a healthy home-cooked meal on the table, even on the busiest of days. This is especially true if you take the time to meal plan and schedule a little time to prep ahead.
Knowing that our lives are a little jam-packed right now, I've been scheduling a lot more slow cooker meals in my weekly meal plans. In fact, I've gathered so many easy and tasty weeknight slow cooker
recipes, I thought it would be fun to share them with you, as I'm confident you're just as busy too.
Let me assure you, whether you're living a grain-free lifestyle or not, these 50 fabulous gluten-free, grain-free, slow cooker recipes truly are family-friendly favorites!
50 Fabulous GF Slow Cooker Meals
The Best of Beef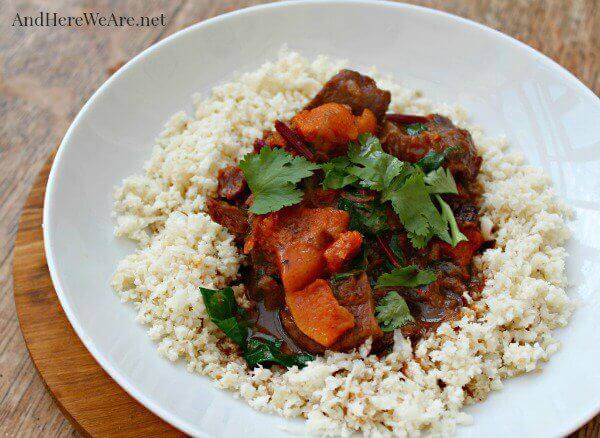 • 6-Ingredient Pot Roast
• Asian-Style Short Ribs (Soy-Free)
• Beef Roast in Ancho Chili Sauce
• Beef Shanks with Garlic and Herbs
• Easy Balsamic Beef Stew
• Easy Moroccan Beef Stew (pictured above)
• Easy Roast Beef
• Ginger Beef
• Hearty Brisket Tacos
• Italian Roast with Peppers in Au Jus
• Rosemary Beef Roast
• Seasoned Taco Meat
Perfect Poultry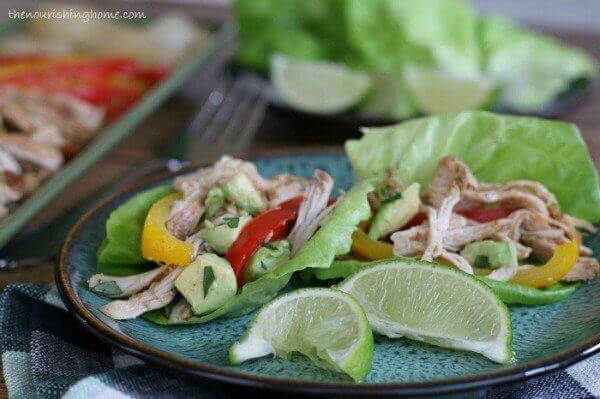 • Asian-Style Chicken Wraps (Soy-Free)
• BBQ Turkey Thighs
• Buffalo Chicken Wraps
• Chicken Fajitas
• Chicken Tikka Masala (pictured in photo collage)
• Chicken Verde with Peppers (pictured above)
• Chocolate Chicken Mole
• Creamy Chicken with Kale
• Curried Lemon Coconut Chicken
• Garlic Thyme Chicken
• Greek-Style Chicken with White Beans
• Jamaican-Style Jerk Chicken
• Roasted Whole Chicken
• Rosemary Chicken with Butternut Squash
• Rotisserie Chicken
• Shortcut Slow Cooker Curry
• Spicy Mustard Chicken
• Sweet & Spicy Chicken (Soy-Free)
• Soy-Free Teriyaki Chicken & Veggies (pictured in photo collage)
Pork-a-licious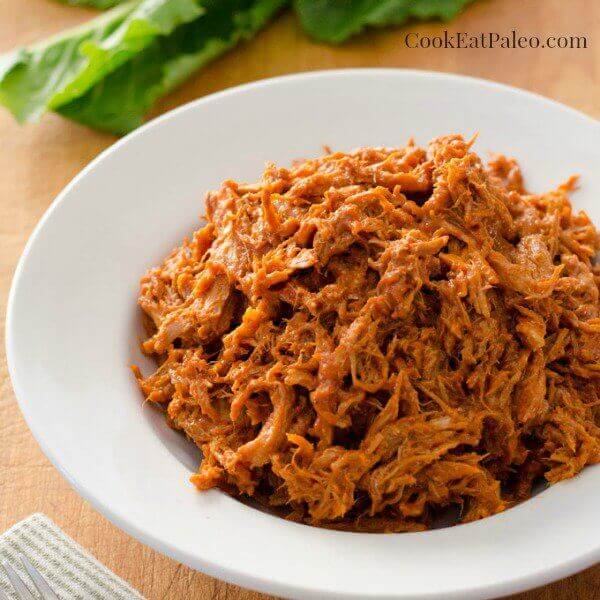 • Apple Mustard Pork Belly
• Apple Rosemary Pork
• Balsamic Pork Roast
• Balsamic Pork Tenderloin
• Cider Pork Chops with Pumpkin & Apples
• Easy Pulled Pork (pictured above)
• Pineapple Pulled Pork
• Southern-Style Pulled Pork
Sensational Soups, Stews & Chili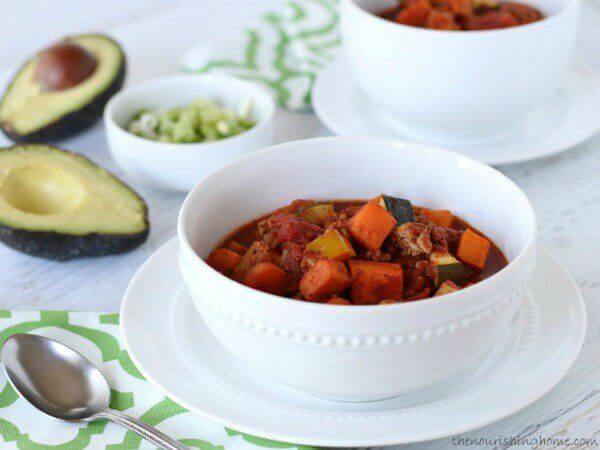 • Beef Pepper Soup
• Chicken Stew (pictured in photo collage)
• Enchilada Chicken Soup
• Soothing Chicken Soup
• Stone Soup (Fun to make with kids)
• Cauliflower Chicken Chili
• Easy Beef Chili
• Pork Tenderloin Chili Verde
• Sweet Potato Turkey Chili (pictured above)
• How to Make Beef Bone Broth
• How to Make Chicken Bone Broth
• Restorative Vegetable Broth
Can't get enough simple slow cooker meals? Then, be sure to pin these posts for even more great ideas:
• 45 Real Food Slow Cooker Meals
• 42 Real Food Recipes That Won't Heat-Up Your Home
Three cheers for easy, healthy slow cooker meals for busy families on the go!

What are your favorite slow cooker recipes for easy meals on busy days?
Disclosure: This post contains affiliate links. When you buy through our links, we earn a small commission, which helps to keep this site going so that we can continue to offer free and useful content, so thanks!