5 Frugal Ways to Stock Up on Chemical Free Fruits and Vegetables to Preserve
Just like clockwork, late summer comes knocking with an explosion of fresh vegetables.
This is a typical late summer harvest at my urban homestead. I do my best to use as much as I can in dishes and the rest I try to put up for the winter.
Jars of salsa, enchilada sauce, peppers, and relish line my pantries while I wait to soon be inundated by apples, pears, and grapes.
I'm blessed to have most of what I preserve growing at home as well as friends and family that share the fruit from their trees. However, there are many times I just don't have a big enough harvest to preserve; times when fruit trees have been picked by quicker fingers than my own.
In these situations I've been known to source chemical free fruit and vegetables in bulk at frugal prices or even free.

Top five frugal ways to stock up on chemical free fruits and vegetables to preserve
1. Get to your farmers market early or right before they are going to close.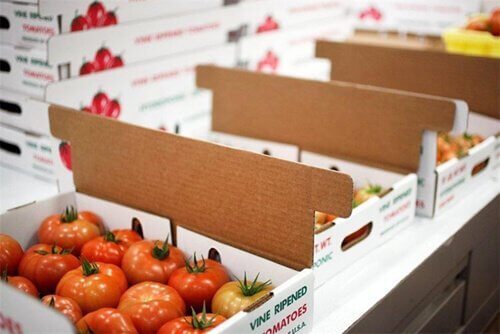 Early in the morning some vendors will have discounted prices on vegetables that are ripe and ready for eating – yesterday. They are perfect for canning or freezing.
Also, stick around until the end of the market where you can negotiate prices on bulk produce that hasn't been sold.
2. Urban U-Pick Farms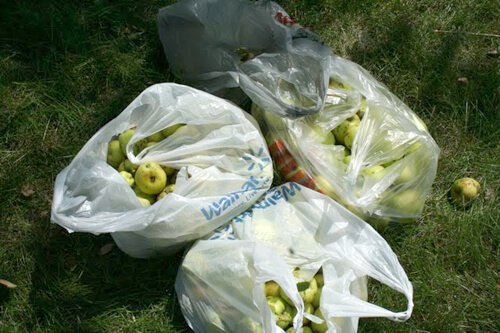 This is a topic I've written about a few years ago.  Next time your out for a jog or driving, take a look at the trees around your neighborhood.
You'll be pleasantly surprised to see many fruit trees that you hadn't really noticed before. Keep an eye on those trees and take note if they're being harvested. If not, drop by and ask if anyone is harvesting the apples.
Many times the owner is more than happy to have someone stop by to pick the fruit from their trees versus having it rot on the ground. This is a great opportunity to meet your neighbors and get free fruit to put up for the winter.
Once you're done canning, share a couple pints of apple sauce or jelly. They'll be even more excited to have you stop by again the following year 😉
3. Amish Produce Auctions
Last year I visited my first Amish produce auction. It was something I learned about from a fellow blogger and let me tell you – the experience was so much fun.
It was neat to see so many horses and buggys and to be in a facility filled with fruits and vegetables that the Amish have grown themselves.
There are weekly auctions selling according to what they are currently harvesting within the season. It's a great opportunity to buy bulk, local, produce at phenomenal prices.
To get a better idea of what an Amish produce auction is, check out this youtube video.
4. Azure Standard
;
If you're lucky enough to have a drop point in your home state, you'll LOVE Azure Standard.
Azure Standard has the best prices in bulk buys on organic produce.  During this season, I enjoy buying bulk organic peaches to preserve from them. At $25 for a 22lb box… you just can't beat that.
In order to purchase through their internet store, you'll need to first find out if they have a drop point near your city. Give them a call and ask to join a group near you. You'll then order, online, once a month and pick up at a designated drop point.
5. Bulk Group Produce Buys
I've seen this done through Annette Cottrell of Sustainable Eats. Her group buys are simply amazing. She contacts local farmers directly. She then gets a large group together to buy their organic produce in bulk which is delivered and picked up on one day. There group then cans and preserves their bounty together. How amazing is that… a true community at heart.
As you can tell there are quite a few ways to get your hands on bulk produce at great prices to preserve for your family.
Do you have any ways of sourcing bulk produce, frugally, to preserve? We'd all love to hear about it.