3 Reasons You Might Need a Breakfast Revolution (And How to Get it Started)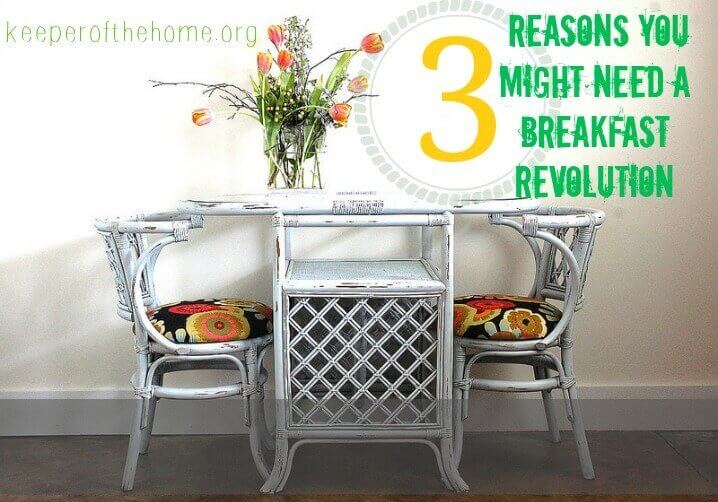 By Beth, Contributing Writer
I grew up in the Christian church youth group subculture of the nineties. I came by my revolutionary mindset honestly, as we questioned if we were 'radical enough for Jesus', week after week.
Even now, more than a decade later, something in me resonates with that revolutionary mindset, both in my faith and in my kitchen. So many times I feel that I'm swimming against the mainstream. Maybe you can relate.
I became passionate about breakfast shortly after I started down the Real/Whole Food road, over five years ago. I read about how unhealthy breakfast cereal really is, and I immediately ditched the cereal boxes.
Bacon and eggs, creamy oatmeal, and homemade pancakes all taste infinitely better anyway, and my family was thrilled.
We all know that the modern food industry has wreaked havoc in the traditional eating style of our (healthier!) ancestors. I believe that breakfast has been one of the biggest victims of this tragedy.
Boxes of little flakes of grain that taste like cardboard that are modified and processed and slathered in other highly-processed ingredients including a boatload of sugar? Really?! This is what is marketed to us as a healthy breakfast choice?
The marketing manipulations of these companies is amazing.
After years of dutifully eating my cheerios or corn flakes with skim milk and a spoonful of sugar, I was tired of it. Fed up with feeling hungry an hour later. Fed up with the blood sugar swings and the lack of energy from a lack of real nutrition.
I decided to embark on my own little breakfast revolution, and I recently wrote a book full of my favourite recipes from along the journey.
Do you need a breakfast revolution of your own? Do you struggle to figure out what to make for breakfast, day in and day out?
And let's be real: some mornings just require an easy solution, right? What then? I help answer all of these questions in my book, with recipes for every plate and every kind of morning. I have a whole section on "to-go" ideas, too!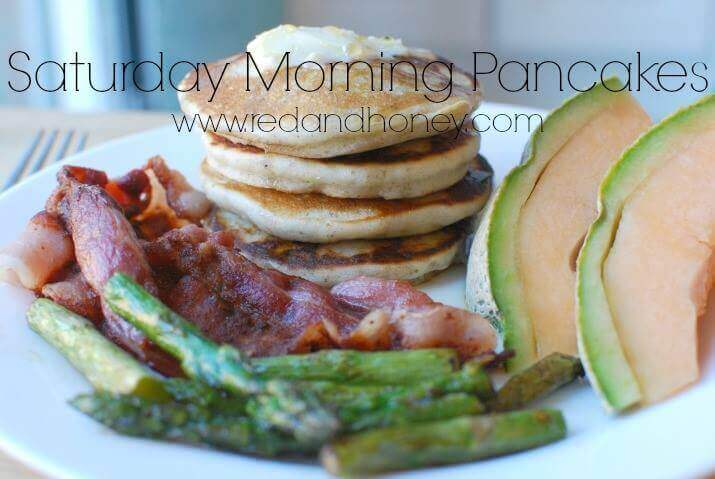 Here's how you know you might need a breakfast revolution:
1. You Don't Know How to Break Out of the Breakfast Cereal Rut
I totally get it – the power of a habit that you've been cultivating for years (maybe your whole life!) is staggering. It's difficult to imagine a new way of doing things. But trust me – I'm no super-healthy, superwoman… and if I can do it, so can you.
2. You Want to Serve Your Family a Nourishing Breakfast, But Need Help
The desire is there. Awesome! That's the first step, and really the most important.
Now you just need the tools. I share over 40 recipes in my book for a variety of preferences, styles, and abilities. They are easy and delicious, and you can experiment to find your favourites.
As you continue down this road it will become more and more second-nature, and before you know it you'll forget the last time you bought a box of cereal.
3. You're Tired of Eating the Exact Same Thing Every Day
Breakfast does NOT have to be boring – honest! In our family we eat a lot of bacon and eggs, hash browns, oatmeal, and pancakes. But in my book I have a whole chapter to "Really Far Outside the Box" for the most adventurous among us! Also – it's more about the ingredients you use, less about the recipe title. Try my Breakfast Cookie recipe, or my Soaked Oatmeal Breakfast Cake – it's divine with whipped cream. I even have a recipe in there for Chocolate-Avocado Pudding!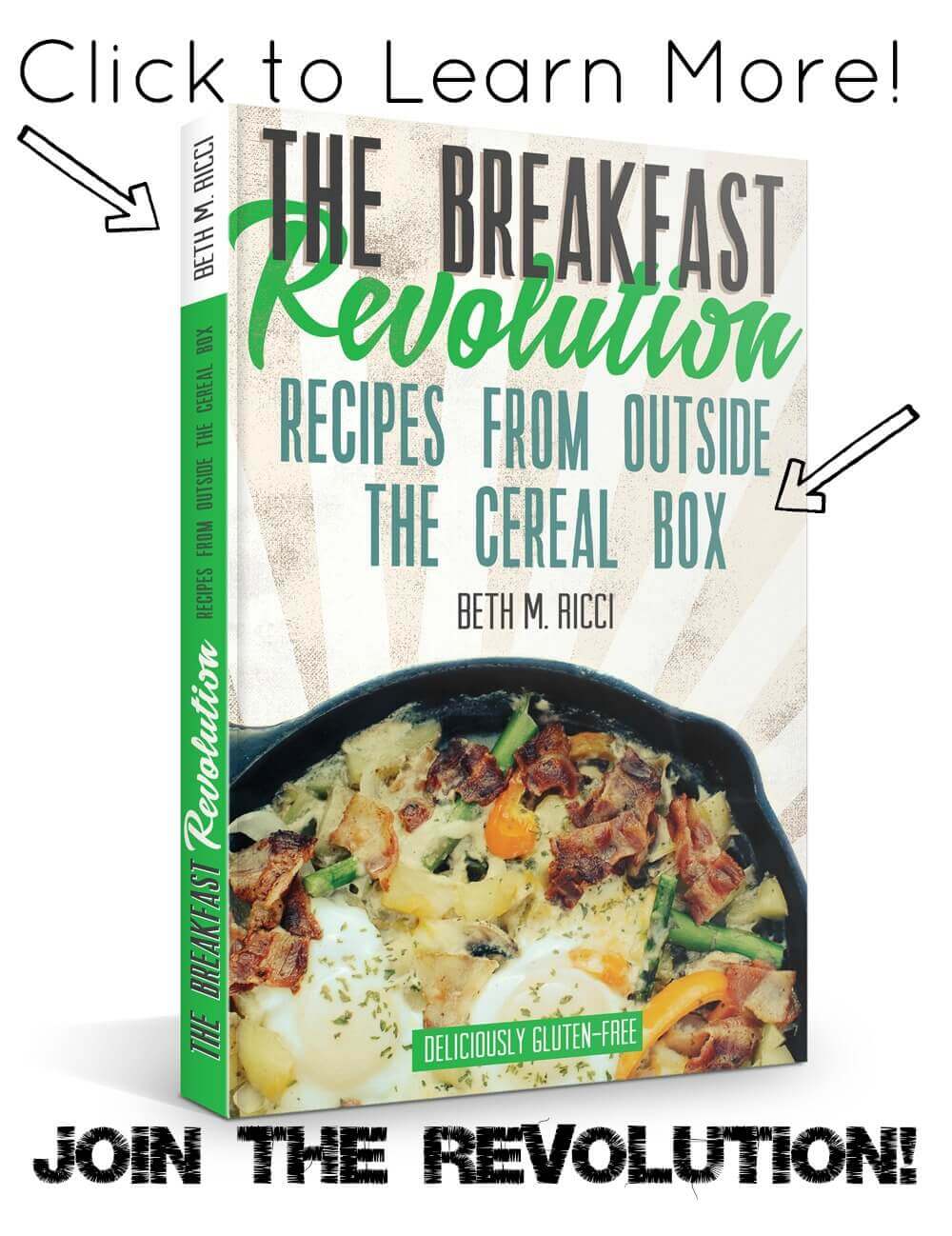 If you want to bring the revolution home to your kitchen, grab a copy of the book to get you started.
It's just $8.95 and is full of helpful advice and mouth-watering recipes. It even includes a homemade Maple Nut Granola for the days when you just want to throw something in a bowl and call it done. Plus – every recipe in the book is gluten-free!
BONUS! Get your copy for 20% off until November 30 using the code "kothrevolution"!
Tell me – what was on your plate at breakfast-time during your childhood? Do you need a breakfast revolution?
top image by Wicker Paradise
Disclosure: I have included affiliate links in this post. Thank you for supporting this site!