We're Going Around the World. Literally.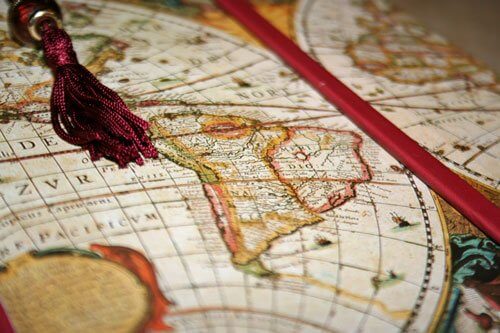 Written by Stephanie Langford, Creator of Keeper of the Home
I've been thinking about writing this post for so long, and yet now that I'm writing it, it feels surreal and I don't even know what to say.
For the last several weeks, I've been hinting that our family is packing up and that an announcement is coming, so here it is:
This Tuesday morning, our family is getting on an airplane and starting the trip of a lifetime. We'll be traveling around the world. For one year. With four young children.
One of my favorite parts of preparing for this trip has been the reactions. People either think we're absolutely insane and could never imagine doing what we're about to do, or they get a wistful look on their face and say how much they would love to do what our family is doing.
I know your minds must already be buzzing with a million questions, so let me attempt to answer some of them.
1. Where are you going on your trip?
The itinerary still changes from week to week, but here's the basic schedule at the moment:
Jan 22-April 16 – Argentina, Uruguay and possibly other nearby countries (Bolivia is on my wish-list)
April 16- June 16 – Traveling around Europe by train (Paris, Switzerland, Germany, Austria, Czech Republic, Greece, Italy, Sicily, Southern France, then into Spain)
June 16- August 7 – Spain
August 7- early Sept – Turkey
From that point, it becomes more unsure because we haven't bought the rest of our plane tickets yet. Most likely it will look something like:
4 weeks in East Africa (some combination of Uganda, Tanzania, Kenya and Rwanda)
4 weeks in India or Israel
8 weeks in Indonesia
6 weeks in China and Hong Kong
2 weeks in Australia
1-2 weeks on a South Pacific Island (Tonga, perhaps?)
This Google map shows the places that we anticipate we will visit during our trip (if you can't see all the pinpoints, use the zoom out button to see more of the map at once).

View The Langford Family Round the World Trip in a larger map
2. Will you keep blogging?
Absolutely. Keeper of the Home will continue on as usual, with all our regular writers, the phenomenal team that helps me to run the site, and I will still share weekend links and write posts as often as I can.
I will share about our trip somewhat in the posts that I write, although I"ll still focus more on the types of healthy living and homemaking topics that you're used to reading here.
I will, however, be blogging about our trip elsewhere. We've launched a new blog (literally, just launched this week) called EntreFamily Travels, where both my husband and I will write.
We'll be documenting our trip, sharing photos and videos, keeping friends and family up-to-date, as well as sharing our experiences and thoughts on this journey, as well as explain the logistics of how we're making this trip work with two businesses and four young children.
3. How can you afford to travel for a year? Are you loaded?
Nope, and we haven't received an inheritance or some financial windfall, either. The main reasons that we can travel for a year is that we are completely debt-free, we are giving up all of our expenses in Canada (selling our vehicle, giving up our rental house, etc.), plus we will continue working and running our businesses while we travel.
We won't be traveling in the typical tourist sense, because we want to go a little slower, keep working and homeschooling, stop and rent apartments for weeks and months at a time, cook most of our own food, use public transportation, and live like locals as much as we can. That alone will keep our costs much lower than a regular vacation.
Essentially, our earnings from the work we do while traveling and the fact that we're keeping our expenses low allows us to live on what we earn. We're also trying to avoid particularly expensive places to live, we won't be renting a car very often, and we certainly won't be out sightseeing every day.
We have had to work very hard over the past couple of years to save up money for upfront costs, like our plane tickets, trip gear and that sort of thing. We've also gotten creative and found ways to earn extra money to boost our savings for a few things we really want to do (like 8 weeks traveling around Europe by train, and my husband taking an adventure tour to Antarctica).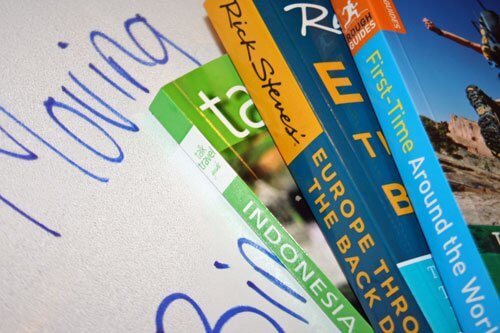 4. How can you do this with four small children?
I won't lie and say that I think it will be easy. There have been so many considerations to make for the fact that a) we're traveling as a fairly large family with 6 people, at least large compared to the average family size in many of the places that we will be visiting, and b) our children range in age from 11 months old up to 8 years old.
In other words, we still live in the land of babies that require semi-regular naps, toddler tantrums, developing taste buds, and childish squabbles.
(and on the flip side, we get to delight in perpetual knock-knock jokes for airplane entertainment, uncontrollable giggles, being our kid's favorite playmates, and wide-eyed childish wonder)

Bringing small children also means that we have less manpower when it comes to carrying baggage (and we're backpacking, so that's a big deal), we've had to plan our homeschooling to be entirely digital (due to lack of space for packing books), we have to consider sleeping arrangements and accommodations costs much more carefully than most budget travelers, and a myriad of other things, like how exactly do you diaper as you circle the globe?
5. What made you want to take a trip like this?
There are so many reasons for this trip, I decided to write a post on our new blog with 25 reasons why we're taking our children around the world.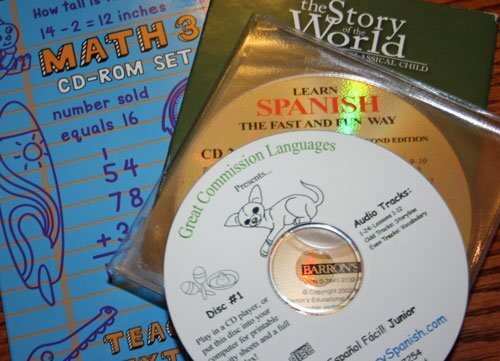 6. Why now, when the children are still small? Why not wait until they're older?
There are multiple reasons but among them I would say:
Because we know that we can do it now. Our businesses, as they stand right now (though it's taken some work to get them to this place) can be run remotely, through the  internet and phone calls, allowing us to earn a living while we travel. We have this golden opportunity to do this without having to save up for 10 or 20 years first. What if our circumstances changed a couple years down the road and by hesitating, we had lost our chance to do it while we could?
We've spent the past 5 years laying the foundations for our businesses, with one of our primary long-term goals being more time together as a family (especially more time with Daddy) once they were well established. These five years have been rewarding and a blessing in many ways, but also more exhausting than I can say. Starting and building two businesses from the ground up requires an enormous amount of sweat equity, lost sleep, and sheer tenacity. We want to actually reap some of the fruit of what we've been sowing, and for us that means extended time together as a family while our children are still young.
Carpe diem! Seize the day. There is never a better time to take a risk, to begin an adventure, or to step outside of your comfort zone than now. Achieving our goals and plans for tomorrow begins by stepping out in faith today. We've always said that we wanted to travel with our children, to teach them to dream big and trust the Lord to do amazing things, to instill in them compassion and a generous spirit through seeing and serving others, to encourage them to be entrepreneurial, innovative and courageous. What better time to start living out our values as a family than right now?

Would you like to follow along with us as we travel?
You can find our new family blog here.
If you'd like, you can receive our free email updates each time we put up a new post, or subscribe by RSS feed. We also have a Facebook page and even a Pinterest board.
Our first flight leaves this Tuesday, January 22nd. We'll fly first to Miami, FL for a brief layover where we'll visit with family that live nearby, and then on Wednesday morning we'll catch our first international flight to Buenos Aires, Argentina.
At this point, we have an apartment booked in Buenos Aires for one week, and then? We're just going to see what we think once we're there, and make a decision about where we'd like to spend our first 6-week stint, settle down in a small city or town, start working on our Spanish, and get a feel for Argentine daily life.
Beyond that, well, you'll just have to come and read the blog. 🙂
Have you traveled with your children? And just because I'm curious… insane or awesome? Would you do something like this?