Time Saving Tips to Getting Real Food On the Table… Fast!
If there's one thing we can agree upon it is that cooking real food takes time.  I've learned that as my children get older, the less time I seem to have in the kitchen.
With homeschool, sports and other extracurricular activities, sometimes you just need to get food on the table… fast!
So, is it possible?  Of course it is, but like all things real food, a little planning and preparation is in order.
Menu Plan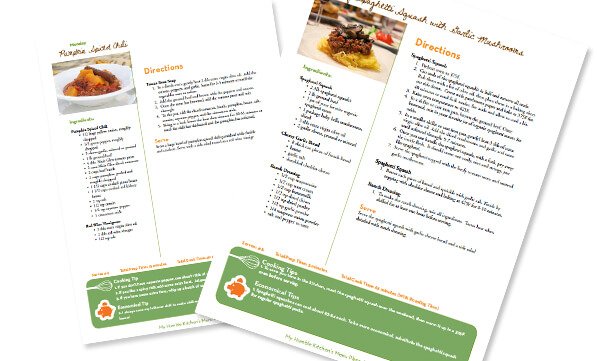 I'm sure you've heard it again, and again, and again… but it's so very true. When you have a menu plan in place, you'll know exactly what needs to be prepared and can get cooking rather quickly.
Writing one is often times half the trouble, so if you need help with that, check out my menu plan subscription service. If you'd like a free month of menu plans, sign up for my email updates at My Humble Kitchen, and I'll send you my eBook, A Month of Meals from My Humble Kitchen to Yours, to get you on your way.
Weekend Prep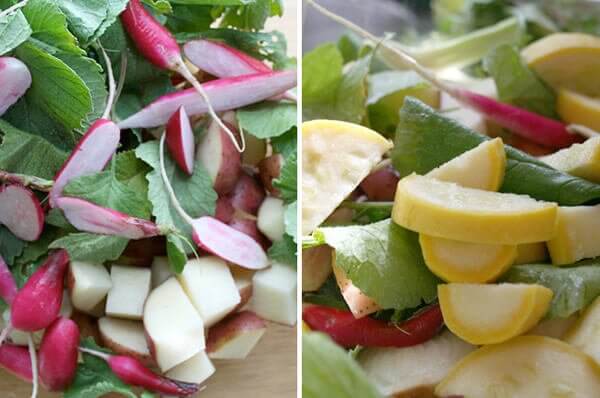 One of the things that saves me a lot of time in the kitchen is prepping for my weekday meals on the weekend. I usually have more time during the weekends anyway, so I enjoy getting a lot of prep work done during that time.
Below is a list of some of the things I cook over the weekend and heat up later in the week:
Roast Vegetables.  It saves me 45 minutes to roast a big batch of vegetables during the weekend and use them as sides or in dishes during the week. I roast them and keep them in the refrigerator until I'm ready to use them.
Batches of Beans to Freeze. This saves me so much time during the week. As long as I have beans in the freezer, we have a meal.
Chicken, Beef, or Vegetable Broth. This is another staple I usually let simmer low and slow over the weekend. When I already have broth made, it's a cinch to make soups, chili, or real food sloppy joes during the week.
Slow Cooker and Rice Maker Cooking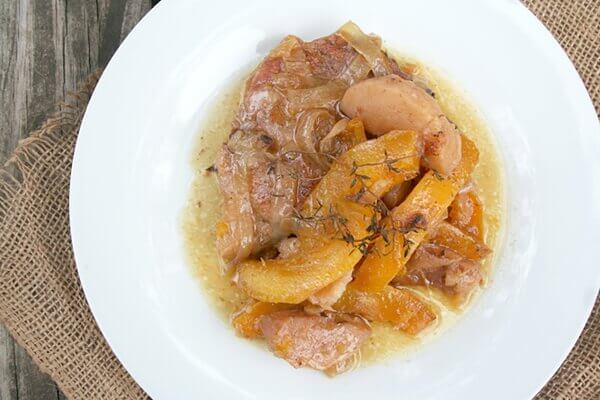 There is no faster way to cooking than setting it and forgetting it.  What many people don't realize is that besides a slow cooker, you can also cook quite a variety of foods in your rice maker as well. One of my favorite dishes to make in the rice cooker is chicken fried rice. Super simple, super fast!
The picture above is a recent recipe I developed for the slow cooker – slow cooked cider pork chops with pumpkin and apples.
When All Else Fails… Breakfast For Dinner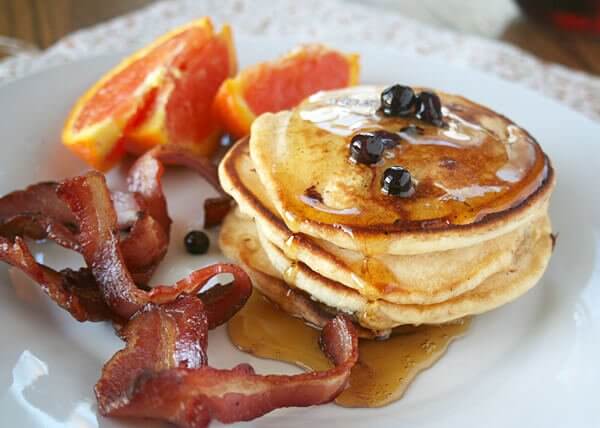 Really, who doesn't like breakfast for dinner? It's quick to make, and it's pretty much guaranteed to please hungry husbands and children. 😉
You know what else will please hungry husbands and children? Cookies!
I'm really excited to share with you that I just launched my brand new eBook, Nourishing Cookies for a Healthy Holiday – 10 Naturally Sweetened Holiday Cookie Recipes!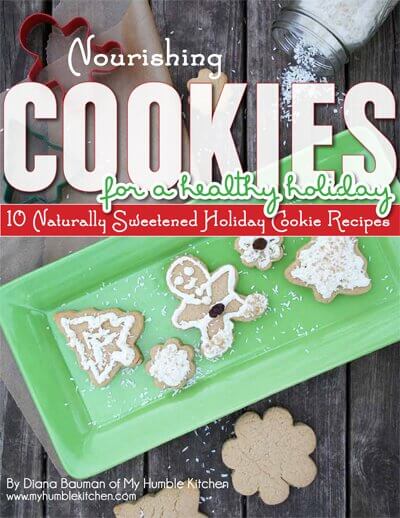 It has 10 super scrumptious cookie recipes plus 2 bonus Christmas treats perfect for a nourishing holiday season! I'm so excited about it that for the next week, you can buy this book for 20% making it just $3.99 using the coupon code, KOTH!
These are just a few of my time saving tips to getting real food on the table… fast! Please share with us in the comments below your tips to a quick dinner.