Spring Giveaway Week: Natural Skincare Bundle From Third Day Naturals (With Review!)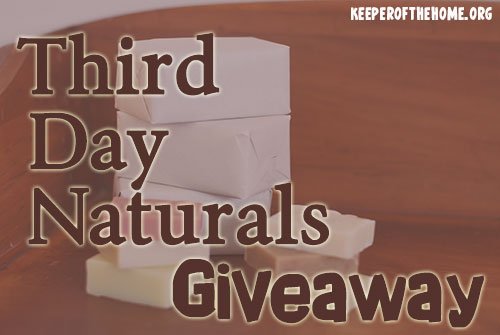 By Stacy Myers, Contributing Writer
I'm not a girly-girl. Never have been. But let me tell you something…I like smelling pretty. Maybe that comes from years of smelling like spit-up, pee-pee, or "oh-my-goodness-when-did-I-last-have-a-bath?"
Something about taking a bath with smell-good stuff and then rubbing some on my body just makes me feel better. Even if the day has been a bit rough, a shower and some lip balm just perks my day right up. It seems easier to handle things when you don't smell like B.O.
When I was given the opportunity to try out Third Day Naturals, I jumped on the chance. After all, if I could have more baths for the sake of research, that was just a sacrifice I was willing to make – too bad someone didn't send me some toothpaste.
So, I'm going to tell you about the products I was able to try. I'll tell you what I liked and I'll tell you what I didn't like – I'll also give you some feedback from my kids and my husband. Because in the Myers household, everyone has an opinion.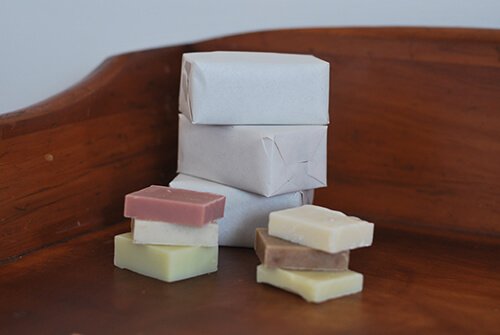 Bar Soap
First off, I was able to try the bar soap. AND I was sent a bag of samples! I think I might be more excited about the small bars of samples than the larger bars that last a long time. I'm just a sample-loving kind of girl. It lets me try lots of things. Variety is the spice of life.
What I love most about this soap was that it is made from stuff I can pronounce. On our journey to being healthier, I've come to realize that for MOST things if I cannot pronounce it, I shouldn't use it. Notice I said most – because I am a country girl and some pronunciations escape me. For example, in the Oatmeal Soap there is: olive oil, coconut oil, soybean oil, castor oil, palm oil, finely ground oats, and Vitamin E. That's it. Simplicity is bliss – and yes, I do like clichés.
I have two children with very sensitive skin – I have to be careful what I use on them. This was VERY gentle soap and I didn't see them get a single break out or red spot.
I loved the soaping action – I hate "natural" soaps that don't foam up. I have to have foam – I know it's all in my head…but I just like foam. I used the soap to wash my body, my hair, and even to shave with. It worked fabulously. I'm enjoying it.
My husband likes the soap as well. He thinks it smells "nice." He doesn't like smelling like a field of lilacs or after-the-rain. So, this soap is a fit for your man as well.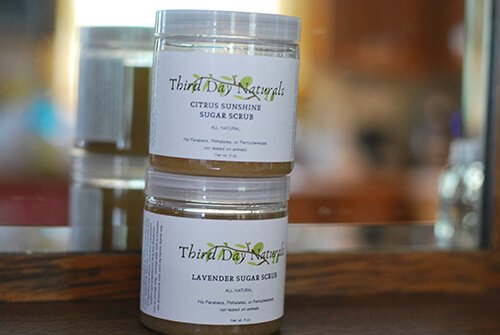 Sugar Scrub
The sugar scrub smells amazing! I love exfoliating. However, I'm going to be honest here. I HATE weird stuff on my face. So, when I used this in the shower, my initial reaction was "ICK! AHHHH! Help! Get it off! Get it off!" It's greasy…because it's made from oil.
Once I got over the initial shock of how it felt on my face, and once I let it soak in, it was pretty nice. I'm still using it and it works well. However, it does leave oily spots in the bottom of the shower, so maybe I should start only using it in the sink.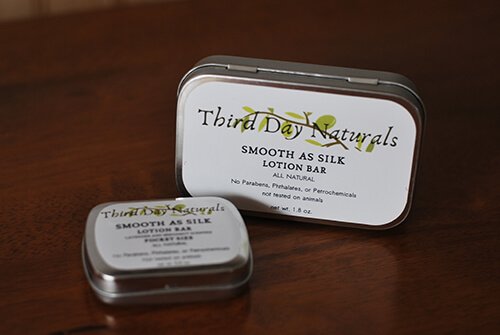 Bar Lotion
Bar lotion always smells so good that I want to eat it. However, I would not recommend doing that. It's not very tasty. Or so I've heard from OTHER PEOPLE. *Cough*
Again, I'll be honest. I don't care for lotion. I hate having stuff on my hands (are you finding a theme here?). If I have to use lotion, this is a good bet. It's natural and it works well…so if you're not a weirdo like me, you'll love it! It also works well to rub on your lips – and if I'm not supposed to do that, please don't tell me. Thanks.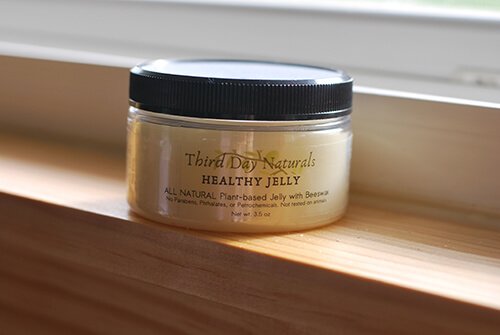 Healthy Jelly
The Healthy Jelly that I was able to try sorta escaped me. I wasn't sure what to do with it. Most of the time, I use jelly for toast. However, it said "apply to clean and dry skin." Sure. So, I rubbed it all over my legs. It's thick and hard to apply, but it does a great job lubricating dry skin.
Do not apply this to toast – it would just tear your bread. And that would be sad.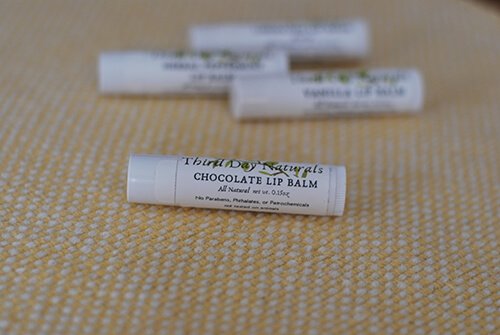 Lip Balm
My lips are dry. All. The. Time. I have lip balm in every room of the house so when I think of using it, I can do so right away. Otherwise, I go to get lip balm and forget what I went after when I get there.
I was tickled pink to try these and they are wonderful. I love the "flavors." In fact, I put them away so that no one but me could use them. "Sharing is caring" does not always apply.
Verdict
So, all in all, even with a few mishaps here and there, I really like Third Day Naturals products. The jelly, I'm still not sure about – but I keep applying it to my legs. If I'm not supposed to, don't tell me.
The presentation and packaging is stellar. And the ingredients are all natural – for me, that's a win win…even if the jelly is weird and my face is oily.
Today one person will win a fantastic bundle of TD Naturals products, including your choice of 1 bar of soap, 1 sugar scrub, 1 full-sized lotion bar, and 1 lip balm!
TD Naturals also just launched their amazon store! For the month of June enjoy 10% off from amazon store orders.
For a chance to win the free bundle of products, click below to complete the Rafflecopter form! If you're reading in an email, make sure that you click through to enter from the actual website.
Giveaway ends 6/8/2013 at midnight.
Disclosure: All opinions stated are my own. This giveaway was generously sponsored by TD Naturals.