Soothing Lemon Ginger Drink for Colds and Congestion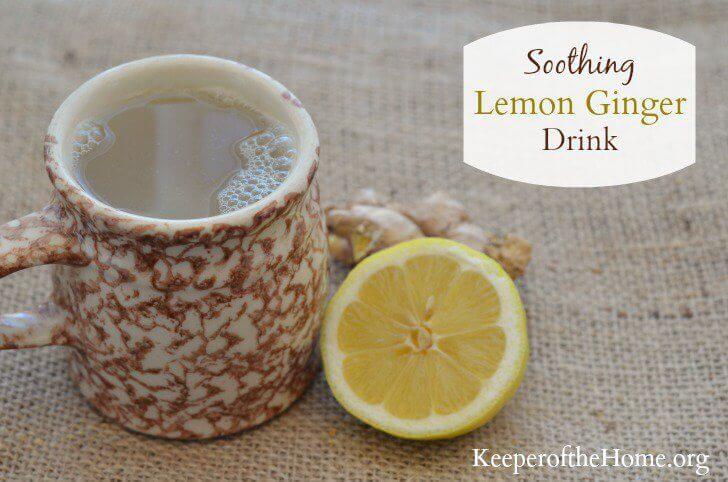 By Stacy Karen, Contributing Writer
When it comes to colds and congestion, ginger and lemon pack a powerful punch.
Ginger warms the body and is known to help with decongestion. It is also thought to boost circulation and the immune system.
Lemon is high in vitamin C, has antibacterial properties, and is said to aid in breaking fevers and soothing sore throats.
[Tweet "Making a lemon ginger drink is a simple method of fighting off illness and easing symptoms. "]
How to Make a Soothing Lemon Ginger Drink to Treat Cold and Flu 
This recipe is adapted from a Ginger Lemon-Aide in Rosemary Gladstar's, Medicinal Herbs: A Beginner's Guide (which is an excellent book).
This drink is best consumed warm or hot.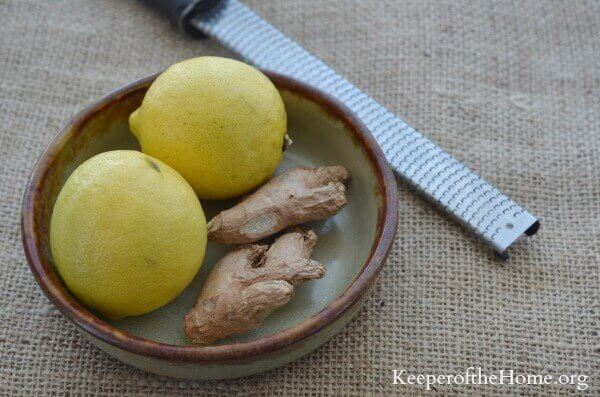 Ingredients
4 tablespoons freshly grated ginger root
1-2 lemons, freshly squeezed
1 quart water
Honey
to taste
Method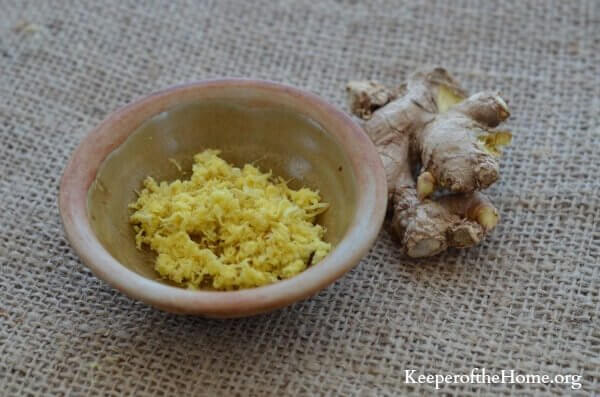 Place grated ginger and one quart of cold water into a saucepan.
Cover with lid and warm over medium heat until it just comes to a boil.
Remove from heat immediately and leave to steep for 10 to 15 minutes. Keep the lid on during this time.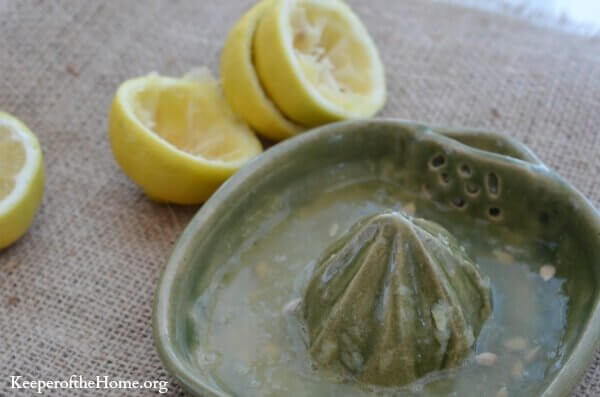 If you have not yet juiced the lemons, do so while the ginger is steeping. Set aside.
Strain the ginger out of the water, catching the water in a clean jar or bowl.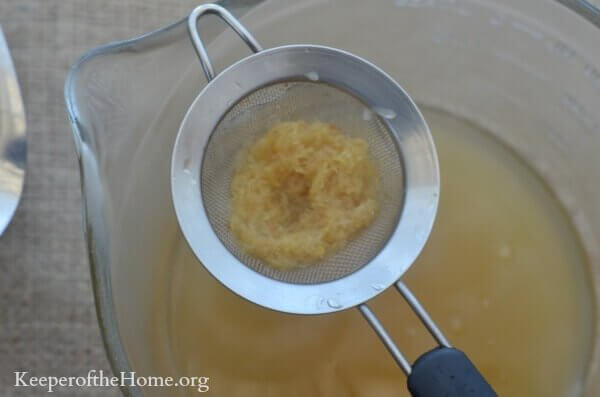 Add the lemon juice and stir to combine.
Add honey
 to taste.
Sip throughout the day. Let this drink sit on the throat for a few seconds before swallowing to allow the lemon and ginger to target that area.
Store in the fridge for up to three days.

What is your favorite drink when sick with a cold or flu?
Disclosure: This post contains affiliate links. When you buy through our links, we earn a small commission, which helps to keep this site going so that we can continue to offer free and useful content, so thanks!
;
This post is sponsored by Plan To Eat. If you know you need to make strides towards regular meal planning and you're looking for a tool to make it easier, I highly recommend you check out Plan To Eat's virtual tour. Sign up for a free 30-day trial to see how it works and then take advantage of their Black Friday sale at the end of November to get 50% off your subscription! Plan To Eat was born from a desire to eat real food — great food — prepared at home, together as a family. Plan to Eat is an online menu planner that uses your recipes, scheduled for the days you want them, automatically generating your grocery list, organized the way you like to shop. Eat well. Eat together.