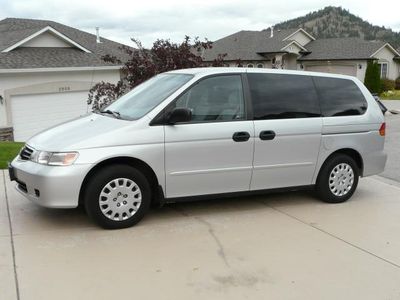 Tonight, I am just so grateful for a number of things:
Our new van (that's it above): We recently felt that it was time to sell our car (a Mazda Protege5 wagon) in order to purchase a minivan for our growing family. Long story short, we ended up getting what seems to be the perfect van for us. It's a 2002 Honda Odyssey, with very low kilometres, a new transmission, no issues at all except basic maintenance, and the price was significantly below market value. Our budget for a vehicle unexpectedly went up yesterday, with some money we had not anticipated receiving, giving us the room we needed to allow us to afford getting such an excellent vehicle without going a penny into debt. Every detail of it all, including the timing of how it all happened, was so obviously ordained. We feel so blessed!
My husband getting accepted into a small business course: We have been waiting for well over a month, for Ryan to be able to go through the full application and interview process for an entrepreneurial course that he wanted to take as he begins our new family business. Last week, it began to look as though he wouldn't be accepted due to some silly eligibility issues, but just this week we received the wonderful news that he is accepted and begins classes tomorrow!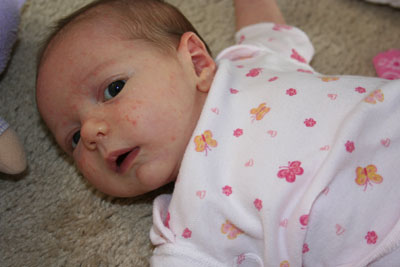 Feeling like I have my darling baby back: After 3 weeks of extreme fussiness and colic, our little Johanna is really calming down. Most of the gas and colic is gone, the baby acne she had has almost disappeared, and she is back to being much more of her calm and happy self. She's even recently learned to smile- so delightful! I think it is probably due to the herbal teas I've been drinking this past week, which I am going to post about really soon (promise!).
Being nearly done summer/fall preserving and gardening: We've planned one big yard/garden day to get the bulk of the garden stuff finished off for the season, and then I just have to finish up the last crops that are still growing and then mulch it over for the winter. As far as preserving, I still have pumpkins to puree, and I might make more dried apples or fruit leather, and then just root cellar storage to complete (carrots, turnips, beets, etc.). I'm freezing the rest of the tomatoes, and I'll leave the kale and lettuce as long as they continue to grow.
God is so good, isn't He? He's already met our greatest need for a
Savior through the cross, and yet He still lavishly pours out His
blessings upon us!
Life has felt so busy and stressful this past while, and yet I can really see some light at the end of the tunnel. I feel so relieved, and am so anxious to get back into more of a regular routine in our home, and on my blog as well. Thank you all for your patience with me since Johanna's birth!
What have you been grateful for lately? How have you seen God's hand of blessing in your life?