How to choose a natural, non-toxic nail polish
;
Just because I can't reach (or barely see) them past my 9-month pregnant belly, doesn't mean I don't like having cute, painted toenails in the summer time.
I've never been a huge fan of fingernail polish, because I find it chips too easily with cooking and cleaning, but I've always loved to keep my little piggies brightly polished.
Painted toenails helps my feet to look pretty and makes me feel more put together and cheerful. Sometimes it's the little things, right?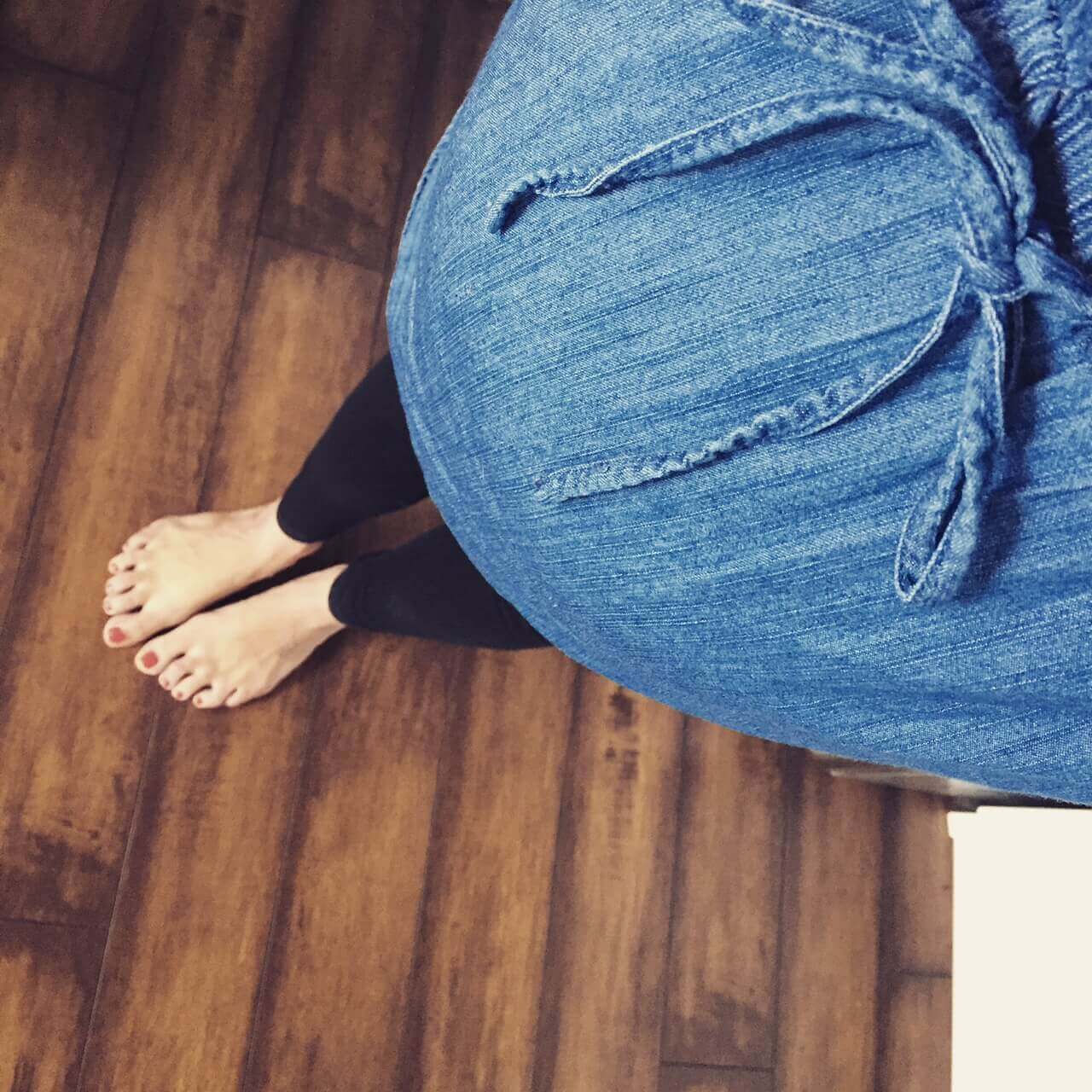 What I'm not so in love with is conventional nail polish
The chemicals used to make these bright and charming colors can be particularly toxic, especially when you consider how strong nail polish fumes can be.
We're breathing it in the whole time we're painting, and then after as they linger in the bathroom.
What exactly is in nail polish, anyways?
Common nail polish ingredients include the "big 3":
Toluene – A moderate skin irritant, but more importantly, it can cause issues with the central nervous system. It also has developmental and reproductive toxicity concerns. EWG actually rates it as a 10 (the very worst/highest rating) and recommends avoiding it completely.
Formaldehyde – Most concerning is that formaldehyde is well-known as a human carcinogen (something that causes cancer), as well as being recognized as a general toxin or allergen to the immune system and our organs. It also receives a rating of 10, should be avoided completely and has been banned in some uses (very restricted use in Europe and banned in Canadian cosmetics, though I couldn't find anything to indicate these types of restrictions in the USA, despite its known concerns- surprise, surprise, right?).
Dibutyl phthalate (DBP) – Another lovely 10 rating. This one because of it's endocrine disruption, a fancy way of saying that it messes up hormones. With this comes developmental and reproductive toxicity, particularly to baby boys, as well as general organ toxicity. This has been banned in Europe, but not in North America, to my knowledge.
Wow, right? These are some serious toxins, and yet they are common ingredients in many, many brands of nail polish, particularly the cheapest ones you find at the drug store and the high-end brands in salons!
Not only are they harmful for us, but I didn't realize until researching for this post that conventional nail polish is actually considered so hazardous and toxic that it should be disposed of at a hazardous waste site. Who knew??
As with many beauty products, I decided long ago that I'd rather go without than expose myself (or my daughters) to these nasty and toxic ingredients.
Back when I first started learning about nail polish, among other things, there weren't too many options out on the market, and therefore, my nails generally went au naturel.
But today is a new day, and if you'd still like to add a splash of color to your feet or hands, there are some excellent options for doing so!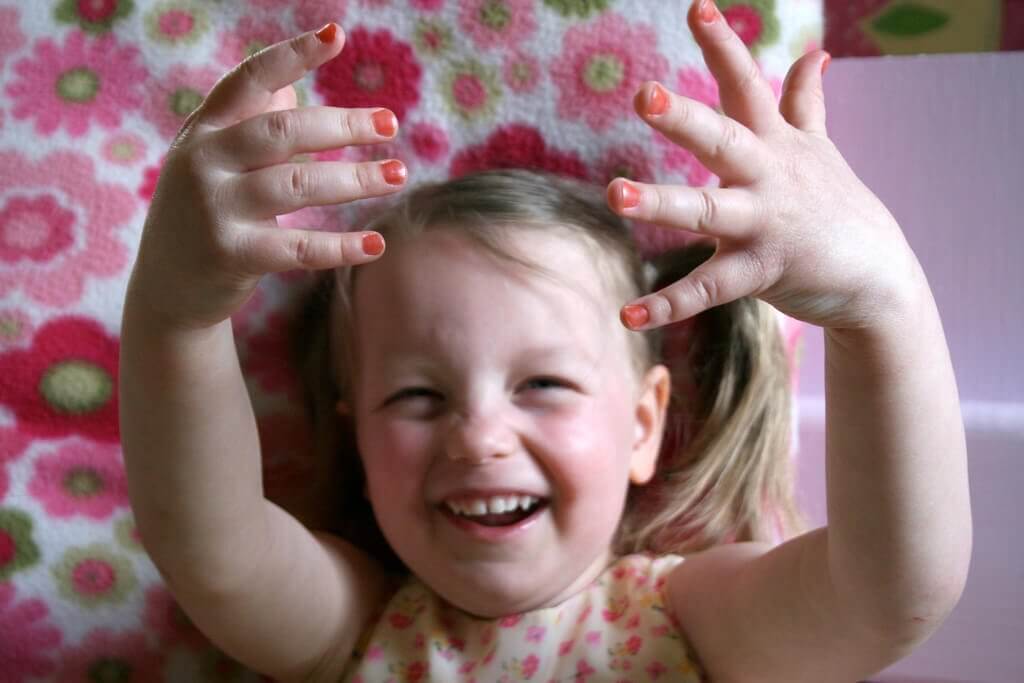 How to choose a less-toxic nail polish
I'll confess that this gets a bit tricky. I frequently use the Environmental Working Guide (EWG) to search for and test the beauty and personal care products that we use in our home. Many nail polishes are covered in the guide, but of course, they can't cover every brand.
If you can find a brand in the EWG, I would recommend choosing something with a rating between 0 and 2, for the lowest toxicity possible.
If it hasn't been listed or rated in EWG, then research specifically to make sure that it does not contain the 3 chemicals mentioned about: toluene, formaldehyde, and dibutyl phthalate (DBP).
Even better, look for a polish that's know as a "5-free", meaning that it contains no: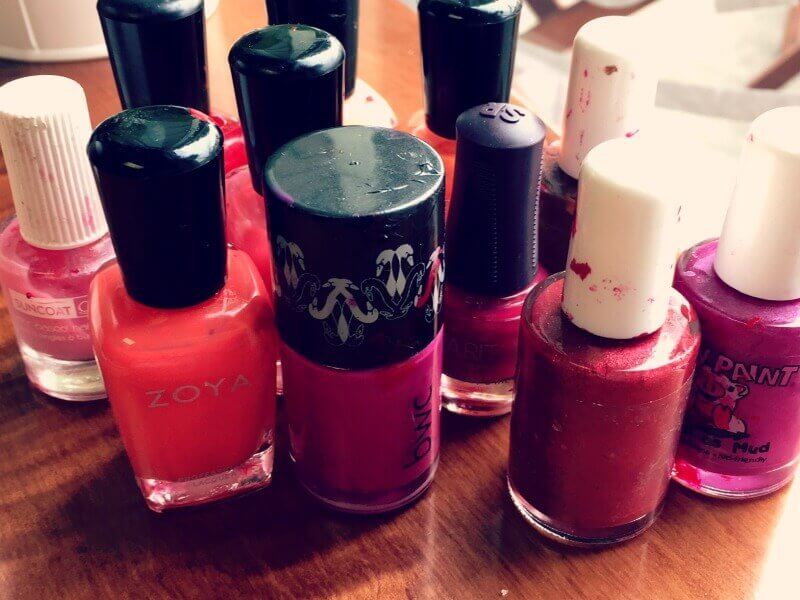 14 more natural nail polishes to choose from
To help remove some of the sleuthing work from your plate, I've done a little research and testing of my own.
I've actually been trying out "natural" brands of nail polish for about 3 years, since I first discovered they existed.
First, I'll share about the brands I'm most familiar with (that I've either personally tried or have heard a lot about). Then I'll mention a few more that I stumbled upon in my research.
** brands that I personally own and have used for myself and/or my daughters.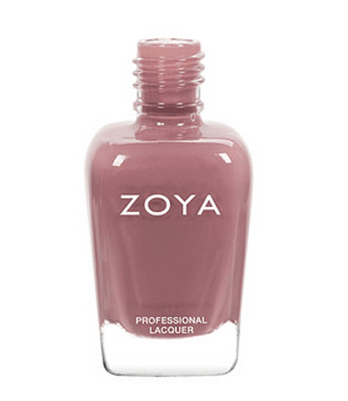 ** Zoya
EWG rating: 1 or 2
(It was difficult to find proper date- the polish remover is a 4, though most removers rank higher than the polishes themselves, and I found a couple individual colors listed as 1 or 2)
Hands down, my favorite! Beautiful colors, and there are just so many to choose from. I find it very easy to apply, long-lasting and it looks like professional quality. LOVE this stuff. It is a "5-free" and one of the more affordably priced at only $9-10 per bottle.
Where to buy: Amazon, Zoya website (most color selection)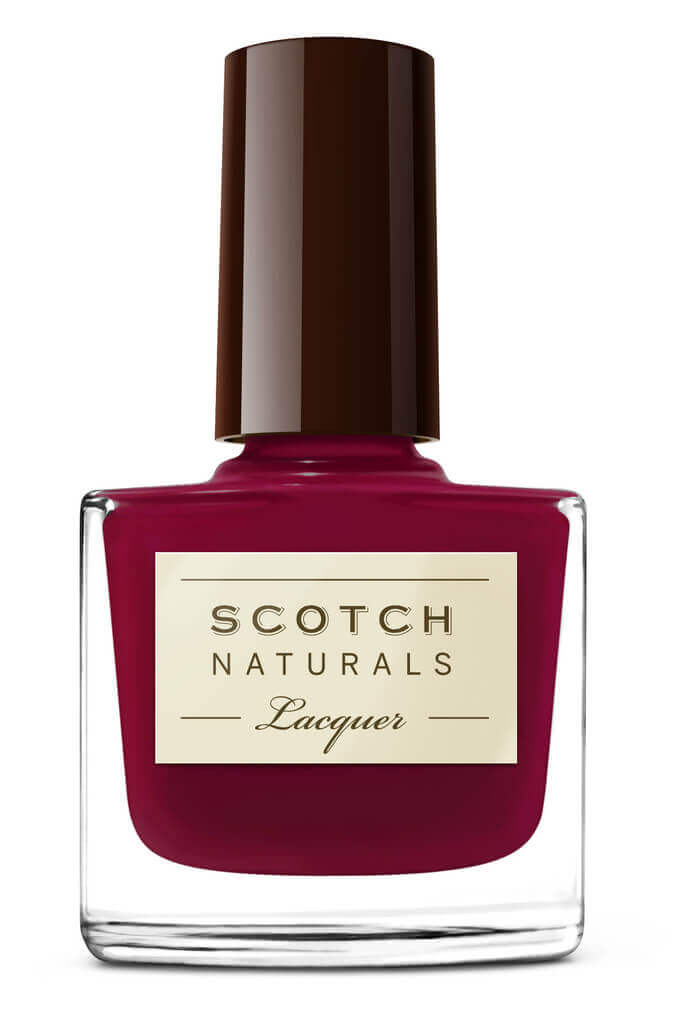 Scotch Naturals
EWG rating: no rating
I've seen this one around a lot, so it's fairly easy to purchase, but apparently it only works well if you use base and top coat. Which, of course, makes it more expensive and more of a pain, but then you do get lovely colors (and they definitely have pretty ones to choose from).
Where to buy: Amazon (small selection), Scotch Naturals website, Abe's Market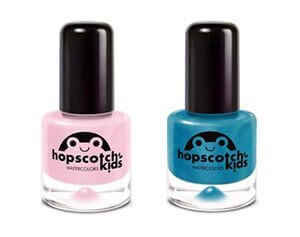 Hopscotch Kids
EWG rating: no rating
This is the kid's version of Scotch Naturals. Again, nice colors, but it's expensive and you'll want to use base/top coat.
Where to buy: Amazon, Hopscotch Kids website, Abe's Market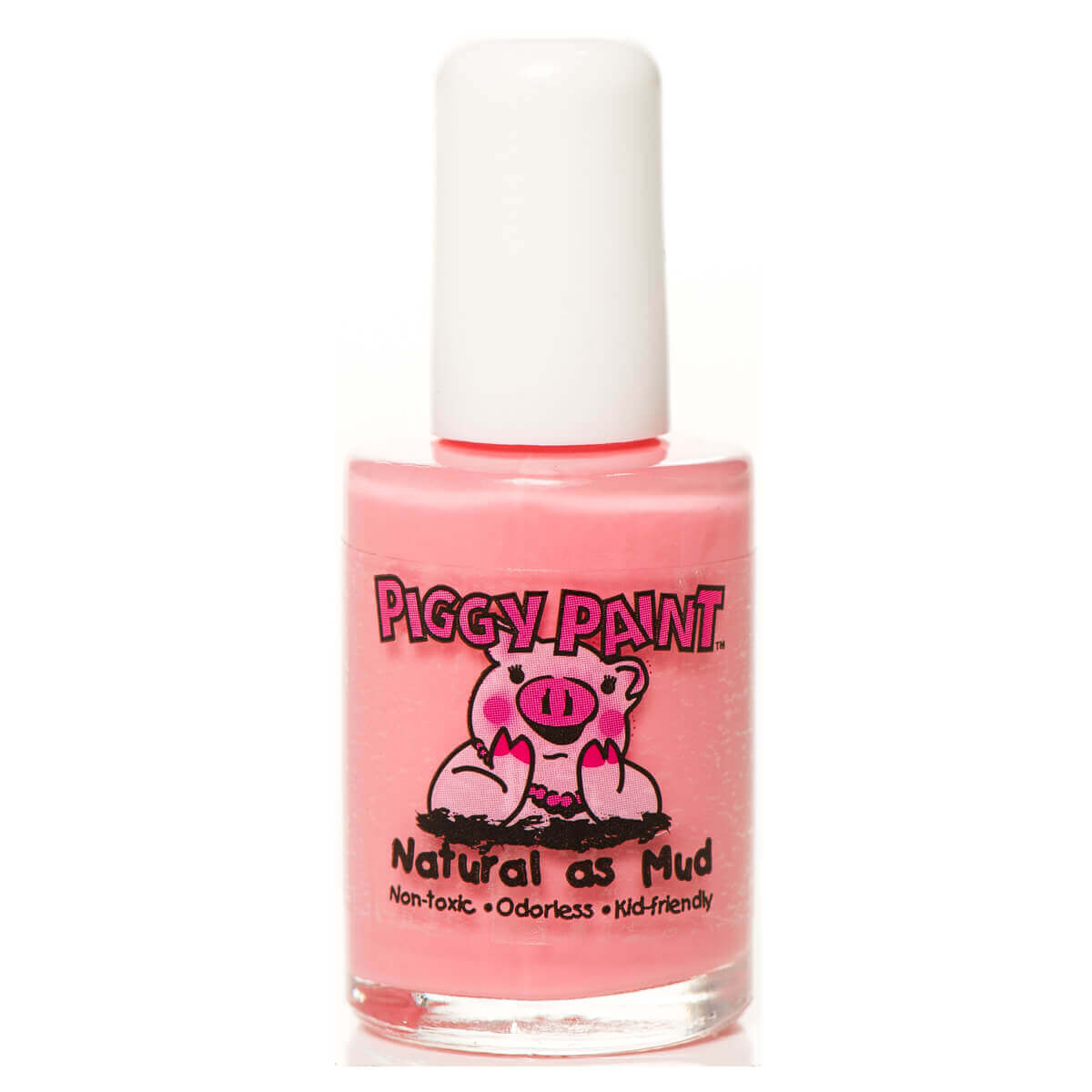 ** Piggy Paint
EWG rating: 2 for colors (0 or 1 for base/top coat)
This doesn't stay on nails long, but my girls still liked it. Plenty of very cute kids colors. I wouldn't personally wear it as an adult. They suggest using their top and base coat for better performance, but I'm not going to bother with all of that for a kid's nail polish.
Where to buy: Target, Amazon, Piggy Paint website, Vitacost (get $10 off $30 Vitacost coupon)
** Suncoat
EWG rating: 1
We have Suncoat Girl, although I think the regular version is very similar. This is actually a water-based, peelable nail polish, so you shouldn't need to use remover. They also have a plus they have a more classic polish, that's not peelable. We found that it chips less easily than Piggy Paint, though it still comes off quicker than others. The bottles aren't too expensive, but then again, they're a little smaller than the average bottle, so they still don't work out to be cheap.
Where to buy: Vitacost (get $10 off $30 Vitacost coupon), Amazon (limited selection), Suncoat website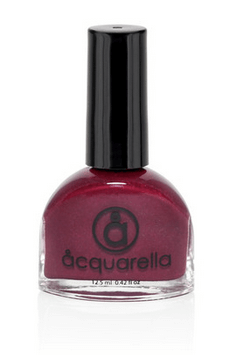 Acquarella
EWG rating: 1
I don't know much about this, though I've seen it frequently and the color choice looks good. A rating of 1 is great, so it seems worth a try.
Where to buy: Acquarella website, Amazon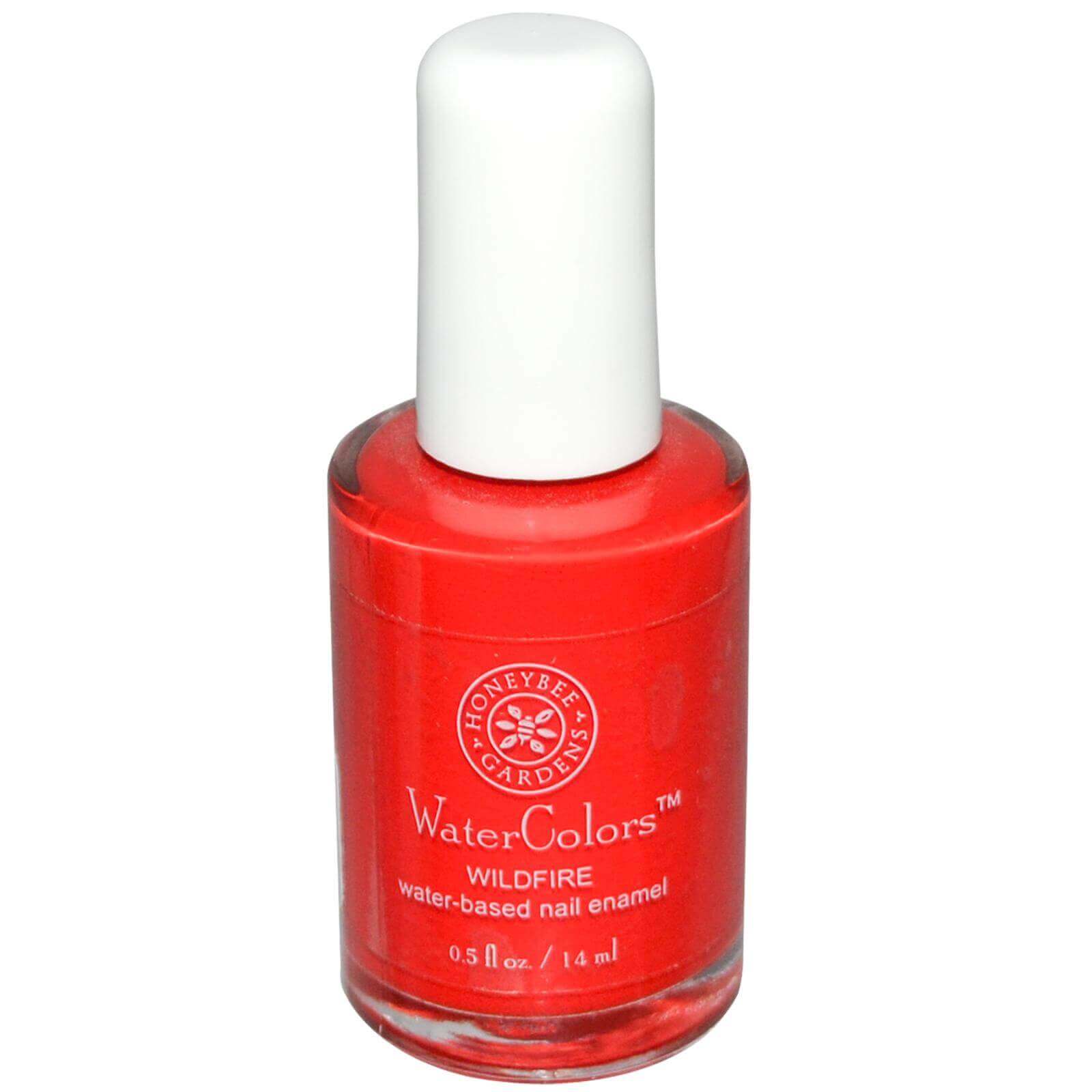 ** Honeybee Gardens
EWG rating:  1
One of the more natural ones that I've tried. They also have a great non-toxic polish remover. I personally don't like their color choices as much and though it wasn't bad, I didn't love the polish, either. But if you can find a color you love, it would be worthwhile.
Where to buy: Amazon, Vitacost (get $10 off $30 Vitacost coupon), Honeybee Gardens website

** Beauty Without Cruelty (BWC)
EWG rating: 2
Not a huge selection of colors (only 16) but the ones they have are decent and I found it goes on smoothly and doesn't chip easily.
Where to buy: Amazon, BWC website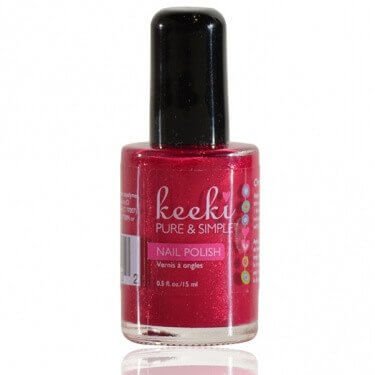 Keeki
EWG rating: 2
I have read that this one chips easily and feels cheap, but I haven't tried myself so I can't really say.
Where to buy: Keeki website, Amazon, Abe's Market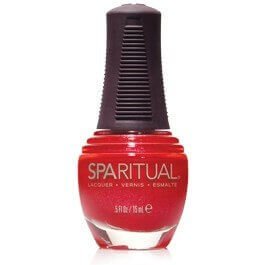 ** SpaRitual
EWG rating: 5/6
I received this one from a spa pedicure and it sounded like a good, non-toxic brand, so I was surprised to find it rate so badly on EWG! Besides that, for being from a salon, it chipped far faster than something like Zoya, so I wouldn't use it again anyways.
Where to buy: Amazon, SpaRitual website
Others I hadn't heard of before: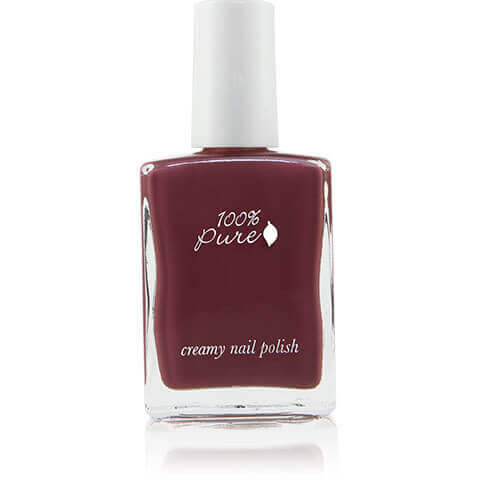 100% Pure
EWG: no score
But their ingredients sound very good and they have lots of pretty colors on their website, so I'd like to give it a try.
Where to buy: 100% Pure website, Amazon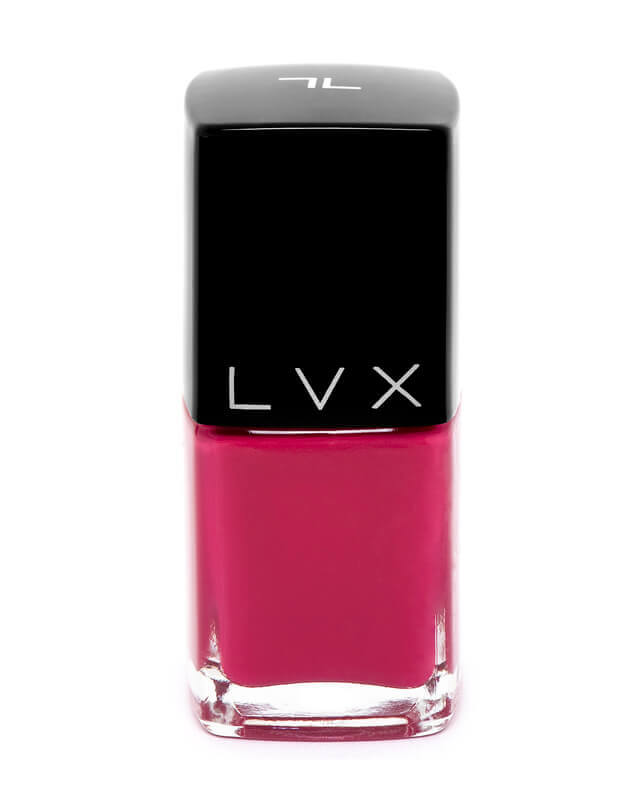 LVX
EWG: no score
This is a "5 free", and the reviews of it are good, so although it is a little expensive, I think it's another one worth trying.
Where to buy: LVX website, Amazon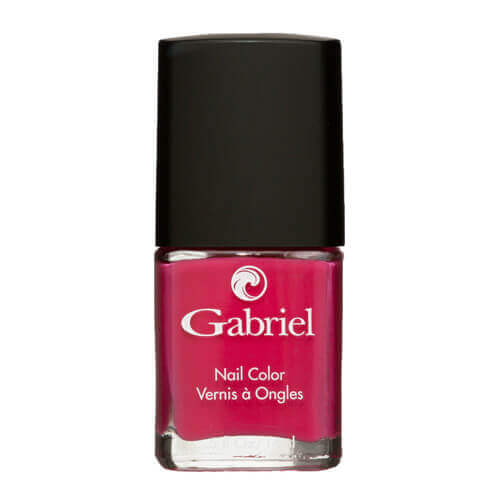 Gabriel Organics
EWG: no score
I hadn't heard of this one, but noticed it is very affordable at Vitacost and it's a 5-free. They only have a few colors, but I know many of you shop there and I also have a $10 referral coupon (off a $30 purchase) that I can offer you, so if you'd like to give it a try, this may be a good way to do it.
Where to buy: Vitacost (get $10 off $30 Vitacost coupon), Amazon, Gabriel website
Sheswai
EWG: no score
This brand is expensive, but well-reviewed. However, it's only a 3-free, so it may not be quite as natural as some others.
Where to buy: Amazon, Sheswai website
Also worth considering: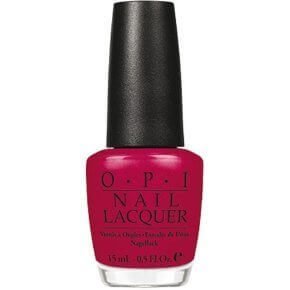 I was surprised to see some OPI shades come up at 2 in EWG, so those are worth checking out (mostly their celebrity limited edition lines – like Mariah Carey, Nicole, Selena Gomez, etc.).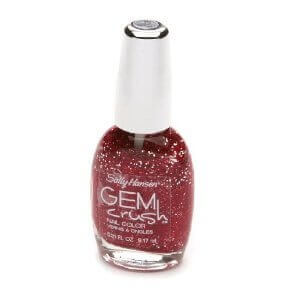 I also saw a few Revlon and Sally Hanson shades show up as low as a 2 in the guide, so don't be afraid to look up "regular" brands of nail polish first, to see if they might possibly rate lower. But do keep in mind note that just because a few colors rate low doesn't mean that all of their polishes are made with the same formula!
Don't forget to grab the $10 off $30 Vitacost coupon if you'd like to use it to try out one of the nail polish brands that they carry (Honeybee Gardens, Gabriel Organics, Suncoat, Piggy Paint, and a couple others I'm not familiar with).
Which brands of natural nail polish have you tried? Any favorites?
Disclosure: This post contains affiliate links. When you make a purchase through some of our links, it costs you nothing but we earn a small commission. Thanks for your support of this site!