My Attempt at This Crazy Thing Called Oil Pulling: Does It Really Make a Difference?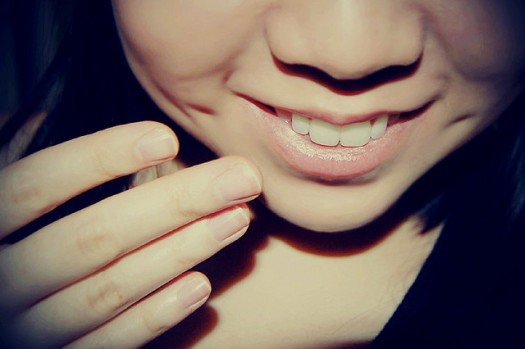 Today I'm over at Simple Organic, sharing my two-week oil pulling journal, and more thoughts on the why's and how's and "does it work" of this truly unique (and only slightly crazy and gross) health practice.
A friend of mine is doing a lot of research on how to strengthen teeth, and both reverse and prevent cavities, naturally. Since I'm so busy these days, I'm happy to let her do the research and then I can follow her lead.

One of the things that she is trying is oil pulling, and when she mentioned it I was reminded that I had read good things about this bizarre health therapy before. It prompted me to start reading about it again, and to even give it a try for a couple of weeks to see what the hype is all about.

What is oil pulling?

Oil pulling is an ancient Ayurvedic practice, dating back thousands of year. It consists of using some form of a vegetable oil (coconut, olive, sunflower, sesame, etc.) and swishing it around in your mouth for a period of 15-20 minutes.
Have you tried oil pulling? Your thoughts and results? Have you even heard of oil pulling or is this a totally foreign concept to you?
Disclosure: This post includes affiliate links.