Hope Ink Art Review and Giveaway
I loved the quote that my friend Sondra shared yesterday, "put something where you can see it so your eye will remind your heart". One of my next goals in decorating our home is to add more scripture. I want to have the Words of life all over our home, where we will constantly be reminded of God's eternal truths and brought back to what is most important… living a life that honors and glorifies Him!
When Emily of Hope Ink Art asked if I would do a review and giveaway of one of her scripture art prints, I couldn't have been more delighted! Not only is her work eye-catching, unique and beautifully done, but it boldly proclaims the very HOPE that we have in Christ. What better way could we possibly add to our home decor?
Here are a few of my favorites from her Etsy shop, Hope Ink Art, to give you a little glimpse of the work that Emily does: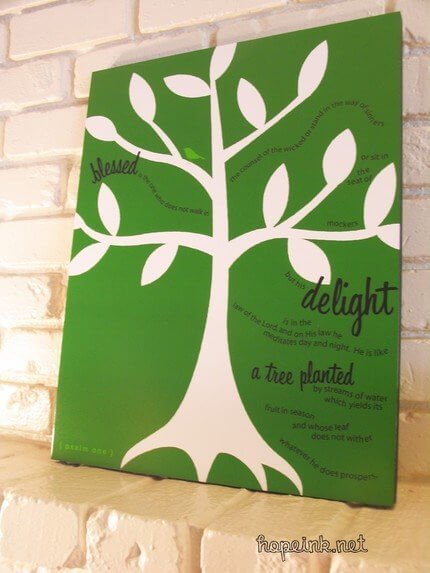 Delight. Psalm One. (This is a cafe mount, which comes ready to hang on a 3/4 inch professional backing, no need to frame)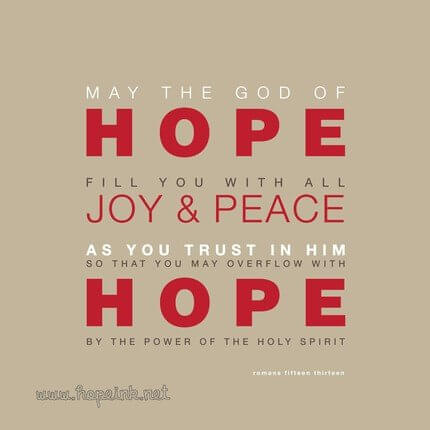 Hope.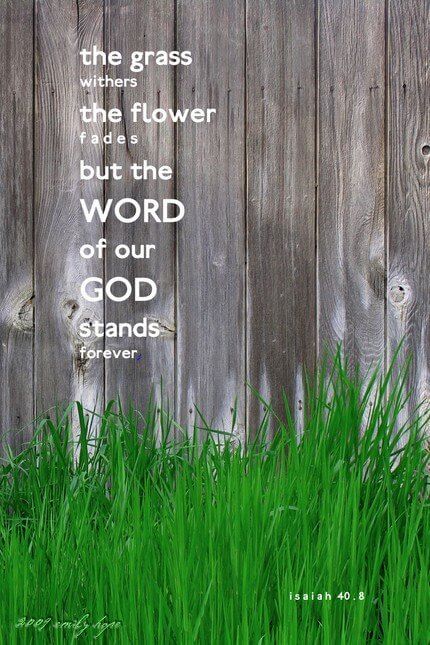 Forever.
And here is the striking "Love Defined" print of 1 Corinthians 13 that I received, personalized in my colors of choice and with mine and my husband's name on it. This is the print that is going to be given away!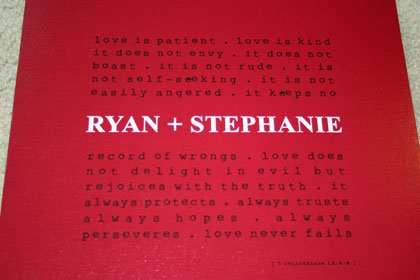 (The grainy look at the bottom attests to my poor photography skills. The print is finished with a wonderful looking sheen to it, and I just can't seem to capture it well enough with my camera. In real life, it looks just beautiful and very classy.)
Would you like to win your own personalized (colors, names) 12 x12 "Love Defined" print from Hope Ink (a $40 value)?
(Yes, of course you would!)
**Please remember that as always, you must leave each entry as a SEPARATE comment for them to be included. Thank you so much for making my life just a teeny bit easier! :)**
Here's how to get entered:
1) Visit Hope Ink and take a look around. The print that's being given away is the personalized 12×12 "Love Defined", but please still take a moment to browse around then come back here and leave a comment telling me your favorite product (and believe me, I know it's hard to choose!)
2) Tweet or Facebook the giveaway, or both for 2 entries (gosh, has "Facebook" now become a verb? Just as long as it never makes it into Webster's Dictionary)
3) Follow me on Twitter (@keeperhome)
4) Follow Emily of Hope Ink on Twitter (@hopeink)
5) Post about this giveaway on your blog and leave a comment with the post url
6) Become a Keeper of the Home community Forum member or start a new topic
As well, you should know that there is currently a sale going on at Hope Ink- Buy 1 Get 1 FREE! Today (Friday, Dec.18th) is the last day of this fantastic Merry Christmas sale, so take advantage! Even if you were to win the giveaway, I don't know how you could go wrong with more of this beautiful scripture art adorning the walls of your home!
Note: Emily has also just confirmed for me that her printer says that anything ordered up until the 20th should make it in time for Christmas (US shipping only), so this is a perfect opportunity to finish your Christmas gift list!

Giveaway ends Tuesday, Dec. 22 at 5:00pm. Giveaway has ended. Thanks everyone!

(I have received a product to review but have not been compensated for my time to write this review or run this giveaway)