Green Christmas: Organic Women's Clothes and Reusable Glass Straws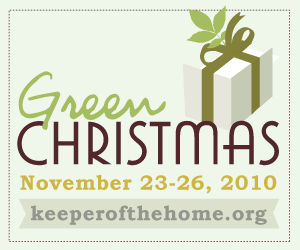 Welcome to Day 2 of Green Christmas, where I'm featuring some great "green" companies and products for more sustainable gift giving this holiday season!
You can learn more about how and why I decided to run this series and what it's all about here.
Today I want to share two more online shops with you…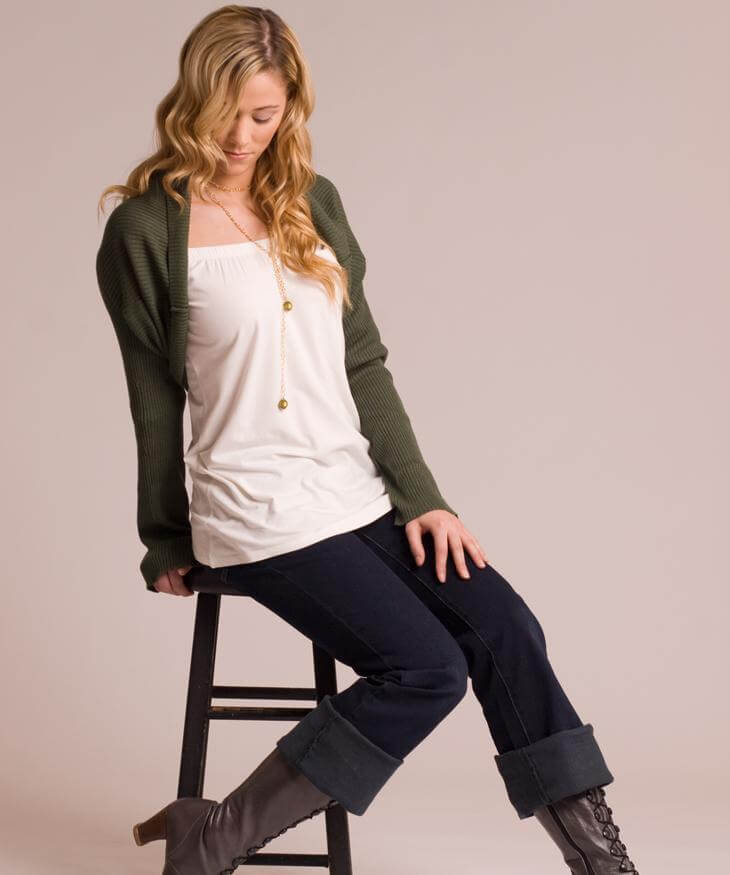 I have just started buying some organic and fair trade clothes recently myself, and I am in love with them. There seems to be a difference in softness and I just love knowing that I am supporting companies that provide fair wages and safe conditions to factory workers, and that I am wearing clothes that did not leave a legacy of chemicals (either in the ground or on my skin).
There is a slow movement towards more availability of these types of clothes, but it is still rather small in scale, and usually unaffordable or only available in large city centers. Fashion and Earth is an online shop, providing clothes made of only carefully selected sustainable materials, included bamboo, organic cotton, hemp, and more.
Here's what they have to say about the materials used in their clothing:
Certified Organic textiles are grown in controlled settings with no pesticides, herbicides or synthetic fertilizers and are certified by an international governing body such as Control Union, IMO (Institute for Marketecology) or One-Cert. The term "eco textiles" refers to a select group of textiles that have a reduced carbon, energy and pollution impact when compared to the standard methods used to produce textiles and manufacture clothing. Generally, sustainable textiles are produced from crops that do not require pesticides or chemicals to be grown, use less water and energy to be produced and processed and create less waste during production, processing and at the end of their useful lives (known collectively as their "environmental footprint"). Sustainable textiles can also refer to man made fabrics produced from renewable sources such as bamboo or wood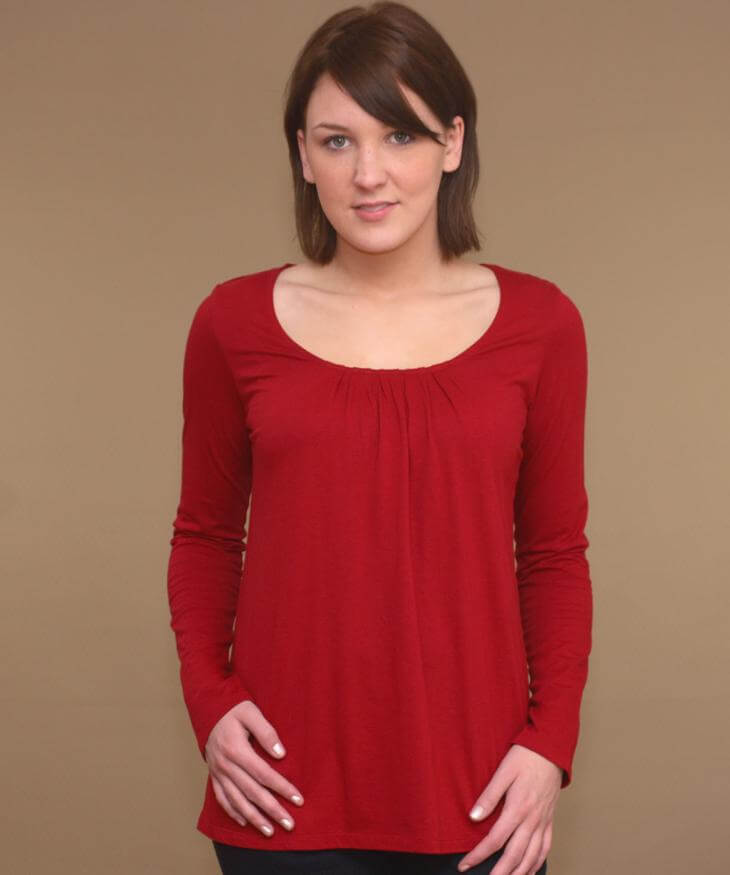 I found plenty of items on their site that looked like things I would wear– comfortable, classic, just a bit of style and flair. I'm no fashion diva, but I do like to find modest clothes that I feel pretty in and many of their styles would fit the bill.
For Gift Giving: They carry a wide selection of women's apparel, including jeans and pants, shirts, jackets, PJs and other intimates, skirts and more.
Who Would Love to Get This: Friends, cousins, older daughters, sisters, maybe even moms (if they dress on the younger/modern end). Husbands often appreciate having an idea of what their wives would like, so feel free to share it with your hubby.
Price Range: Everything at Fashion and Earth is currently 50% off, storewide! This helps to make usually costly clothes completely on par with your average store. Tops start under $20, and most items are between $20-$40, with a few items above that range. To make it even better, shipping is free to anywhere in Canada or the USA!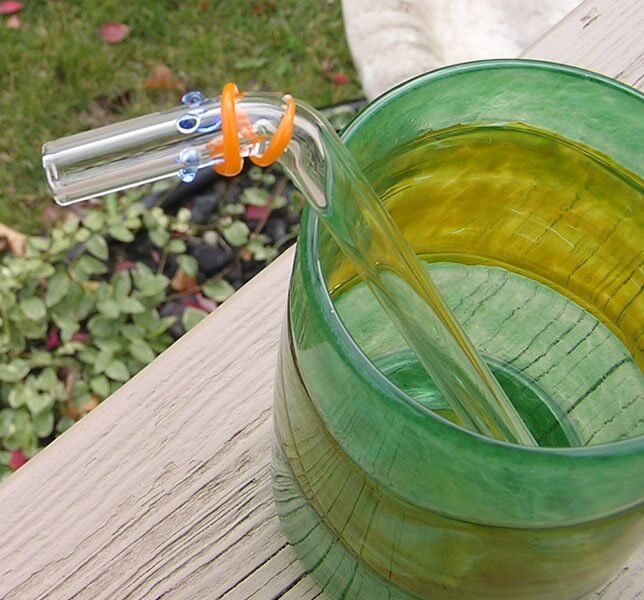 This is an item that has been on my own shopping list for quite some time and I am thrilled to have discovered Strawesome!
As a smoothie-addicted family, we go through a lot of straws. It is one of the areas of waste in our family that pains me, small as straws are, not to mention the idea that we are sucking our healthy drinks through plastic. Blech. It feels unnecessary and I cringe each time I throw a handful of them out. I am so glad to know that there is not only an alternative, but a beautiful, classy one at that!
I recently received a gorgeous Orange Jewelious straw to try out myself and I was instantly hooked. It was easy to drink out of, easy to clean, felt smooth and pleasant in my mouth, and was oh-so-pretty to boot. My husband's main concern was our stone kitchen floors, which have seen many a broken glass or dish since we moved into our current house this summer. I was relieved to see his concerns were easily addressed:
Our reusable drinking straws are durable and stylish – and they can help you express your commitment to your family and the environment. Hand-crafted from borosilicate glass, each of our drinking straws is guaranteed against breakage (my note: a lifetime breakage guarantee!); moreover, glass straws won't leach toxins into your drinks or pile up in overtaxed landfills. We also guarantee your complete satisfaction – that means if you don't love your straw, simply return it to us for a full refund.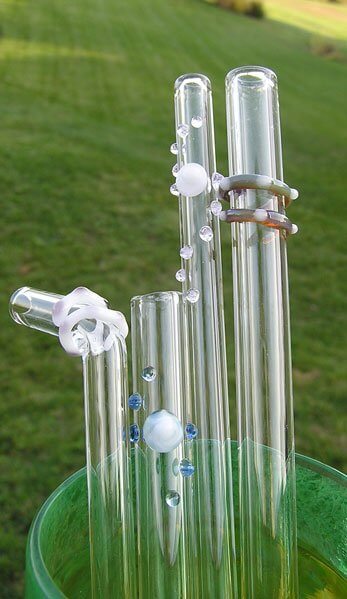 For Gift Giving: I love the idea of giving glass straws as a totally unique but practical gift. To make it more fun, there are so many stylish and fun designs to choose from! Strawesome carries bent straws, decorative straws, and even smaller kid size straws.
Who Would Love to Get This: These would make perfect stocking stuffers for any member of the family. Consider a straw set of multiple straws for a couple or family on your list. A great gift particularly for those who enjoy drinking out of straws or who frequently make their own juices, smoothies or other special drinks.
Price Range: Kids 6″ straws start around $6, and adult size straws (8″ and 10″) start around $8 for simpler straws and up to $13 for the fancier designs. Sets of 4 plain straws begin as low as $23.99  ($6 per straw) and go up to $53.99 ($9 each) for sets of 6 designer straws.
Coming up next… children's gifts and ideas for the men in your life!
In the interest of full disclosure, some of these companies have paid a nominal fee to be included in this Christmas round-up, and a few are just ones that I wanted to include because I like them. All have been carefully selected as the types of stores that I would be willing to buy from, and products that I think are worth taking a closer look at.