Goals and Plans for a Slower Season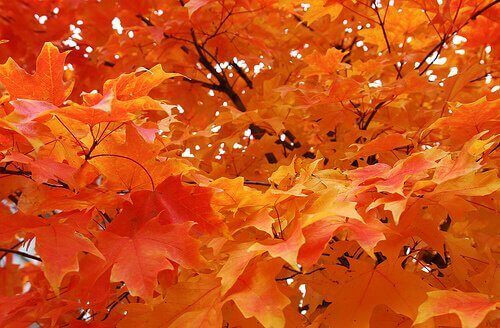 Image by PhotoVandal
There's something about fall and winter that makes me want to shift gears. To cozy up in my home and just slow down a little in general. Much as I absolutely adore summertime and warmth and sunshine, the change of pace can sometimes be a welcome thing to me.
After what has been a particularly busy summer and early fall for our family, I am anticipating this slower season even more than usual. Some years I am so loathe to say good-bye to summer, that happy, bright and cheerful time of year. I live on the Westcoast, where the weather can often be dreary, gray, wet and cold in the fall and winter months.
Yet this year, this slower season holds the promise of more time to do some things I've been eager to do. Quality time with my husband and children. More time to pour into my nutrition and herbology studies, and into my blog in particular. And lots of projects around the house I'm anxious to get to.
Here are some of the things on my to-do list:
Sewing– I bought material for several projects, including new bedroom and living room throw pillows, just before I the stick turned pink last December. Once the morning sickness hit, the pillows and other projects were history. Thankfully, they're still waiting for me right where I left them! 🙂
Holidays– I haven't always put a whole lot of effort into finding ways to make the holiday season especially meaningful. I'd like to change that this year!
Recipes– Every few years I like to really sort through my recipe cards and reorganize my recipe binder. I want to update my list of our favorite recipes and make things easier for simple meal planning.
Knitting/Crocheting– A few weeks ago at a family gathering, my husband's cousin started teaching me to knit. I'm hooked! This winter I really want to develop my knitting and crocheting skills, and once I've got the hang of it, start working on it more with my oldest daughter.
Reading– When the sun is shining, the kids want to go out and play, the tomatoes need harvesting( and the garden weeds are beating me), there's precious little time to sit down and read. Winter is the perfect time to cozy up on the couch with a warm blanket, a hot drink and a really good book. Or three really sweet, squirmy kiddos and a handful of picture books.
Bigger homeschool projects– In the midst of adjusting to a new baby, finishing up the garden and summer preserving, health issues, etc. our learning times have been a bit bare bones. We're still covering the basics, but I just haven't had the time or energy to really get into any of the more interesting projects I'd like to do with Abbie, like making a cardboard model of the human body (complete with balloon lungs!) or putting together an album of zoo animals we've taken pictures of and labeling where each of them lives on our large world map.
Family photos– I'm 2 1/2 years behind in our family photo albums. Yikes! That is one big project right there!
Decorating– Along with going through our photos, I'm eager to start printing off some of my favorites and finding unique frames for them. I want to create photos displays for the top of our piano and one wall in our hallway.
I know, it's still busy and ambitious, but I've come to recognize that's just my personality! 🙂 I won't get all of it done, but I'm looking forward to tackling my list anyways!
Do you enjoy the slower pace of fall and winter? What are some of your plans and projects for this season?