How to Intentionally Choose Children's Extracurricular Activities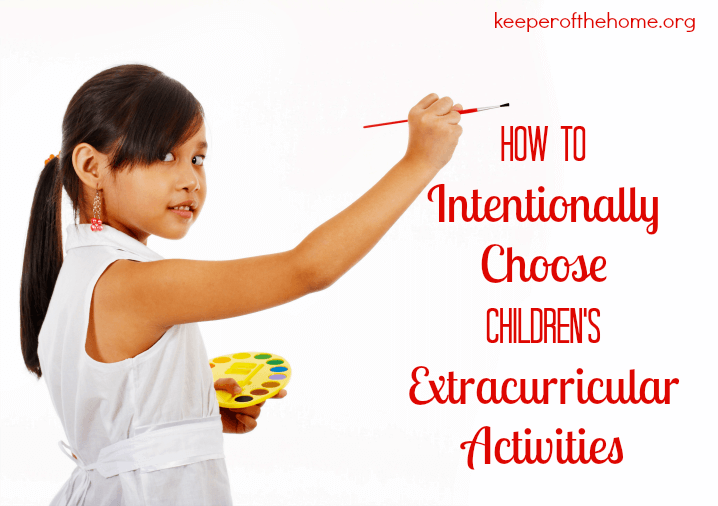 By Erin Odom, Contributing Writer
Dance, gymnastics, art, music, drama, sports, scouts, choir: Today our children are busier than ever.
How can we, as parents, intentionally choose our children's extracurricular activities?
No doubt, there are many benefits in activities beyond the realm of academics, but where is the line? How much is too much when it comes to extracurriculars?
I most definitely don't have all of the answers, but I'm hoping that with careful consideration my family can be more strategic and intentional in this area.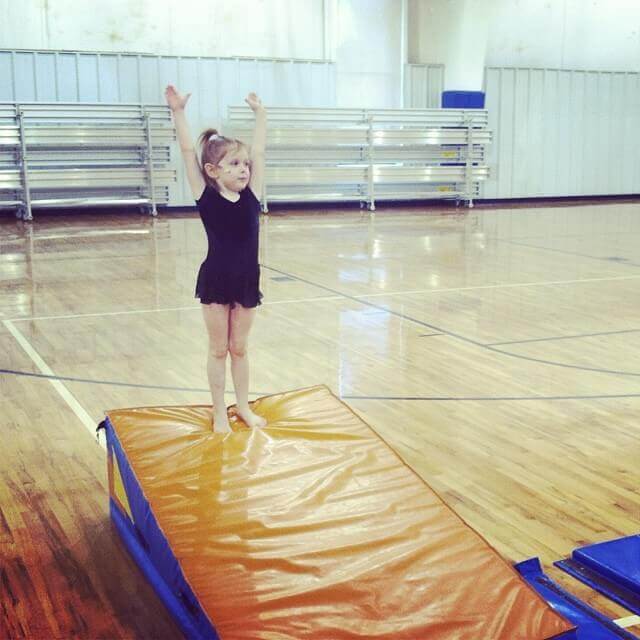 Check out these 7 things to consider when seeking to intentionally choose children's extracurricular activities:
1. Cost
Can you afford for your little girl to dance in the competitive troupe or for your son to play on the all-star team?
Will you have to forgo giving or saving in order for your child to participate? Will you sacrifice in other areas–such as the quality of your food or a yearly family vacation? Will you charge the cost of supplies on credit cards?
If the activity will force your family into financial strain, just say "no"!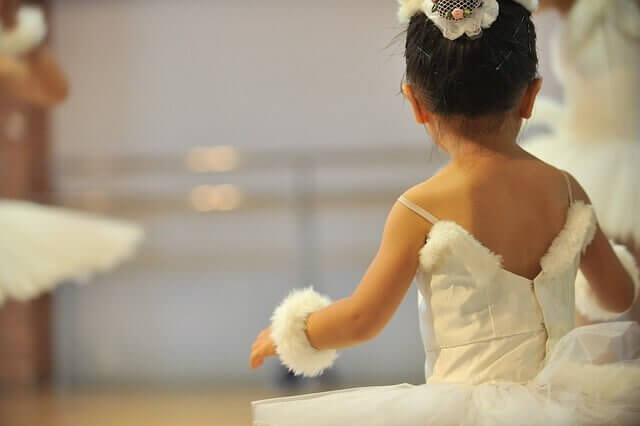 2. Sustainability
Perhaps you can afford to send your eldest daughter to dance lessons now. But will you be able to sustain them long-term?
For example, we have three daughters. Our firstborn is 5 1/2, and many of her friends are now enrolled in dance lessons.
When we discovered that one year of dance costs more than $1,000, we knew that, even if we could afford lessons now, there is absolutely no way we would be able to afford them for all three girls in the future–especially since a family goal of ours is to send all three to a university-model school.
Dance, for our family, is not sustainable.
Also, consider whether or not this activity will be something your child will be able to carry into adulthood.
If your child is naturally gifted in a certain sport, and you have the financial means to sustain it, might it be a worthy investment to continue if the talent your child is honing will land him or her a college scholarship one day–or even a career in the field?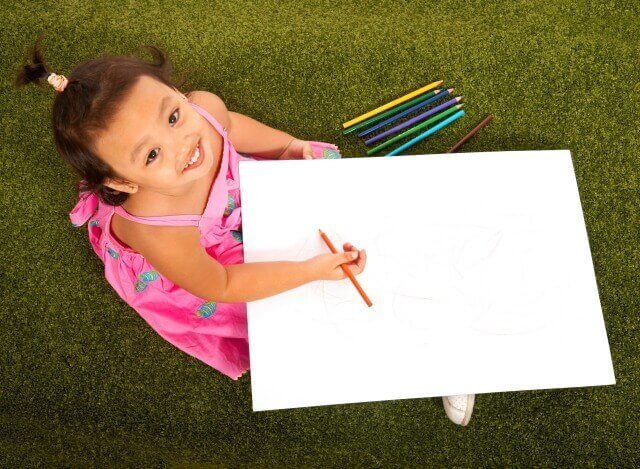 3. Time
Does your child even have time for this activity–or do you have the room in your schedule to cart him or her to practices, lessons, games, etc.?
My husband and I desire that we be the biggest influences in our children's lives. In order for that to happen, our children have to spend a lot of time with us.
One reason we waited to send our 5-year-old to kindergarten is that we wanted more time with her!
If you homeschool full-time, allowing your children to participate in two or three extracurricular activities per week may not take away from you being their primary influence.
But if you do not homeschool and your children are involved in a plethora of activities after school, when will your children ever be at home?
My husband is a high school teacher. He has told me about students of his who will attend school until 4:00 p.m. and then participate in extracurricular activities until 9:00 p.m. (or later!). I often wonder when the parents even see their children!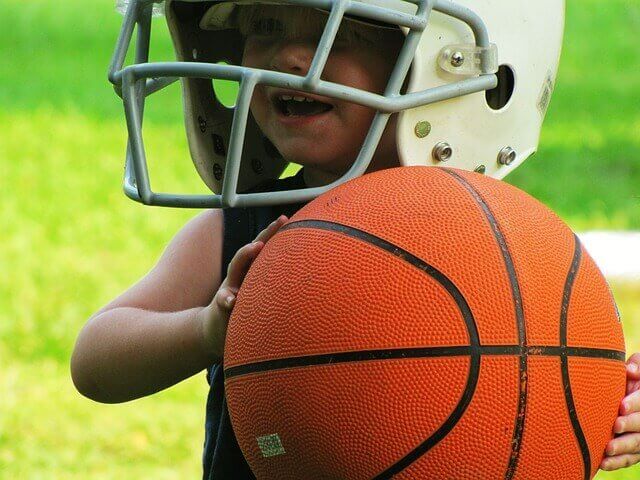 4. Commitment
Will this activity require a year-round commitment or is it just seasonal? Are activity fees based on a month-to-month payment, or must you pay up front for an entire year?
Our girls take swimming lessons each summer, but it is only for two weeks out of the entire year. The commitment is low, but we see these lessons as a safeguard and, therefore, essential.
If you are just delving into an activity, perhaps signing up for something short-term is better. But if your child is older and more experienced in the extracurricular, maybe a longer term commitment will even save your family money.
5. Priorities
Is this activity in line with your family's priorities?
What are your goals for the future, and how do extracurriculars fit into them?
In Crystal Paine's new book Say Goodbye to Survival Mode, she recommends moms create a "best stuff" list–essentially, a list of priorities for how to spend their time.
If your family's number 1 priority is God, for example, and your children's ball games always take place on Sunday mornings (taking you away from corporate worship), you may want to re-think the sport.
If your priority is quality and quantity time together as a family, and you spend most of your "time" together in the car while traveling from activity to activity, perhaps it's time to trim down the number of extracurriculars.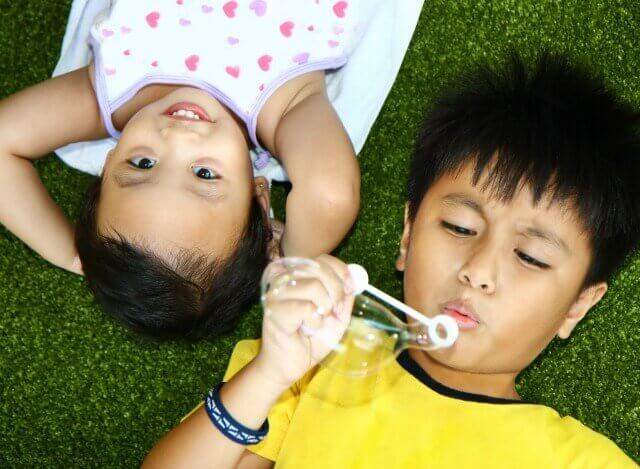 6. Interest
Is this an activity your child is interested in–or are you interested in it yourself because you feel like you missed out during your childhood?
I would venture to propose that the classic "transfer of dreams" conundrum has not disappeared from our generation.
Be sure that your child has a natural passion, talent and desire for this particular activity.
7. Purpose
There are, no doubt, many benefits of children's extracurricular activities. According to the essay "Positive Effects of Extra Curricular Activities on Students," these can include: "behavior, better grades, school completion, positive aspects to become successful adults, and a social aspect." (source)
But it is simply impossible for our children to do it all. Ask yourself: What is the purpose of this particular activity in the life of my child?
Will sports enhance his or her self-esteem and ability to work within a team? Will music or art lessons stimulate their creativity? Will church activities aid in spiritual growth?
Are there two to three activities in which your child is involved that are all meeting the same purpose? If so, why not scale down and just choose one?
Are the elective classes at your child's school already meeting the purpose of this or that activity? If your child is taking art class, Spanish and music at school, is there a true need to add additional lessons after hours? There very well may be, but it might be worthwhile to take this into consideration before enrolling your children.
Are children's extracurricular activities necessary?
Sometimes I wonder if, in our drive to ensure that our children do not miss childhood that perhaps we are missing the point of childhood all together. What other time in their lives will our children have the opportunity to be so carefree and full of imagination?
Yet we fill their schedules with activities that take them from home and from the margin needed to hone their creativity. I recently enjoyed reading Sheila of To Love, Honor and Vacuum's bold post "Are Kids' Sports Teams Worth It?"
I personally do not believe there is a right or wrong answer here; I think that each family is unique and needs to choose how they spend their time based on their family dynamics.
But let's seek to choose children's extracurricular activities with intentionality and purpose–instead of just going along with the flow of whatever everyone else is doing.
Do your children participate in extracurricular activities? What are your tips for how to intentionally choose children's extracurricular activities?