Calling all moms of 3 or more: Car seat input needed!
Today, I confirmed something that I had been wondering about. We seriously need a new car seat strategy for when baby #3 comes along this summer!
I am watching another 1 year old boy for the next three weeks, and today I had a car at my disposal so I decided to take all three munchkins out to our meat store in the country and to pick up our raw milk. By the time I had all of the car seats arranged in the car and all of the kids safely buckled and strapped in, I was ready to turn around and just stay home. 🙂 All three car seats are on the larger side, and I could barely get my daughter's booster in the middle strapped in, as I squished both my growing belly and the baby on whichever side I was using to try to get it done up.
The issue is that we own this car, a Mazda Protege5: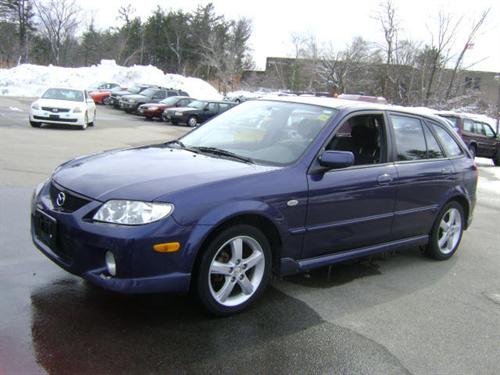 We really like our car and it has quite a few years of life left in it. We don't want to upgrade to a van yet (nor do we want to be a two-car family), and though we were considering selling it and purchasing an SUV, we've decided that with the current economic situation, we'd be better off holding on to what we already own and keeping our savings.
So, here's the issue: We need to fit an infant seat, a toddler seat and a booster seat in the backseat of an only so-so roomy car. It is a sport wagon, similar to the new Mazda 3 wagons, but it's really not a big car. We're planning to put a roof rack and storage pod on top of the car to solve our storage issues, which is fine. However, it doesn't solve the fact that we currently own two very large car seats, and the infant seat we got when Caden was born is quite a large one as well. From my experience this afternoon, I now realize just how tight of a fit (or even potentially a non-fit) this is going to be!
My question to all you moms of 3 or more (especially those of you who did it without going mini-van style), is what types of car seats did you use and how did you arrange them to make it the most comfortable/convenient for getting them in and out?
Thanks in advance, ladies! I can always count on you for great answers to questions like this! 🙂