Are food allergies more common than we think?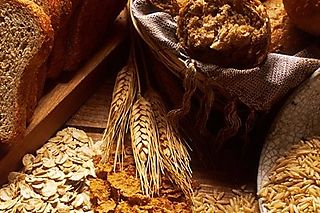 I came across this article on Mercola.com, discussing the rise of food allergies and sensitivities, how to know if we may be averse to any foods, and what we can do about it. It's definitely worth a read!
This Friday I will be going in for my first Vega food sensitivity screening. My husband and daughter have actually had them multiple times, but up until now it has been enough to work around their diets and cook for them, without adding my own stuff into the mix.
Now, our young son (he's just 8 months) is already suffering from fairly severe eczema, and I know that I have Candida issues which may be feeding into the eczema (here is the link to a fairly good overview of what Candida is, although I will try to find some even better information about it), and have had them for awhile.
We did his screening two weeks ago, so this Friday I will have mine, and then meet with our Naturopath to establish a diet for me to follow, in order to help both of us. I've done the diet for my family before, so I'm well aware of what it will entail (generally, dealing with Candida requires cutting out grains, sugar, yeast and a few other foods from your diet for a period of time, as well as fruit in the very beginning, and gradually add them back in anywhere from 4 weeks to 3-4 months later).
I will keep you updated on what we find out, and will detail the diet and it's progress for you once I get started. We've done this several times before, and it has been so helpful for my daughter and husband, and although I know that it's a lot of work to prepare the food, and make extra snacks for social settings, etc. it will be so worthwhile!
Anyone else believe that they may have Candida and are interested in having some dietary support for awhile? It's always easier to do it when you're not alone!