Introducing the 2014 Christmas Gift Guide!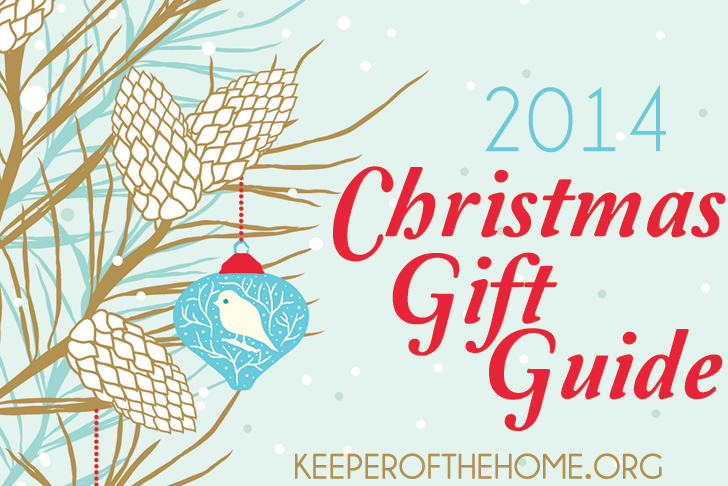 It's time for our annual holiday gift guide!
Each year we take some of the best gift ideas and compile them into a list to make your holiday shopping a little easier.
Christmas is coming up sooner than I care to think about,;and I know many of you like to get your shopping done early or (if you're like me) just need a little nudge to get started.
Here are some fantastic gift ideas for just about anyone on your list!
How to use this Gift Guide
For 3 months, from now until January 15th, you can look at this guide at any time.
Go back to find a company that you forgot the name of, find new inspiration for a gift that you're stuck on, or just get something that you need from a business you'll be happy to support!
At any time, you can find this guide here in the sidebar…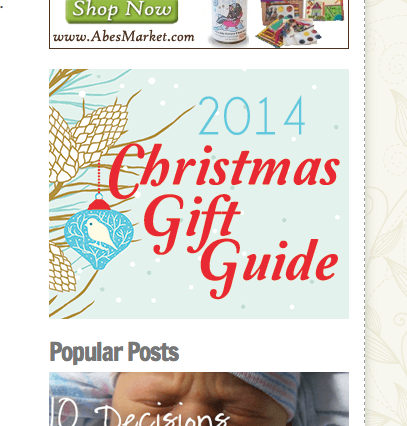 Or here in the top navigation bar…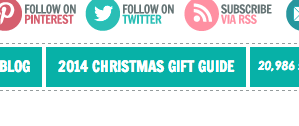 You'll notice that many companies have also included coupon codes to help you save money, so be sure to check those out!
We have also gone through each shop and selected a handful of "Our Picks" which are things that stood out to us as something that we would give to someone on our own lists, that we would enjoy receiving, or that we simply thought was a beautiful/novel/useful gift idea. These might help to get your gift-giving juices flowing, but know that each shop listed also has MUCH more in-store than the few items we linked to.
Find us on Facebook
Starting next week, we'll be highlighting companies one at a time on our Facebook page, so that you can get familiar which each of the individual shops listed in the guide.
Here it is!
The 2014 Christmas Gift Guide!
[table id=2 /]