Our Favorite Budget Management Tool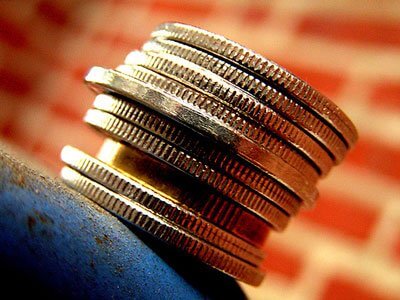 My wonderful hubby, Ryan, is as busy as he can be, working on our new business, Resound School of Music. Nonetheless, he agreed to write this short review post of our favorite budgeting software, You Need a Budget, which keeps us in line each and every month.
Since he's the the one that runs a mean budget around here, I'm going to let him tell you all about it…

*******
Some of you may remember my past review of YNAB (short for "You Need A Budget"), a personal budgeting software created for the those of us who are not Chartered Accounts.
The folks at YNAB have just release a new version, YNAB 3, and have kindly sent us a copy for review. Although YNAB does have some great features, I'm not going to give you a feature by feature breakdown. You can find that here, if you're interested.
Instead, I'm going to tell you why I like YNAB so much. Although it is a software, it is first a system for sound financial management and faithful resource stewardship. It is based on four rules for personal management, and cannot be operated outside of these rules. These rules are:
Rule #1 – Stop Living Paycheck to Paycheck (A process for living off of last month's income)
Rule #2 – Give Every Dollar a Job (In other words, have a plan for where all of your money goes – even if it's just into savings)
Rule #3 – Save for a Rainy Day (Basically saving in advance for large expenditures so that they don't throw you off when they happen).
Rule #4 – Roll with the Punches (Don't let your failures and mistakes dictate your future. Get up and keep going.)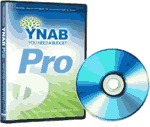 In a sense, when you use YNAB you immerse yourself in an environment where good financial management principles are continuously being reinforced. It takes some of the fantastic principles that Dave Ramsey and others talk about, and gives the user the tools to put them into practice.
Even though this blog has very little to do with Financial Management (Stephanie's note: but lots about frugality, which is so related!), we've promoted YNAB since the beginning because it's the software we used to implement what we learned from Dave Ramsey, get out of debt and save enough money to start our own business in 2 years.
The folks at YNAB have made a special offer to readers of this blog for 10% off a purchase of YNAB software, which you can take advantage of by clicking on this link.
In the spirit of full disclosure, we are a YNAB affiliate and we do receive a commission for any sales that come through this site. That said, we only affiliate ourselves with products that we love. If you'd like to buy YNAB, and like this blog enough to support it, please purchase it through the links in this post. Otherwise, you can visit YNAB directly at www.ynab.com.
Do you have a favorite budget management tool? How do you keep your finances in line?