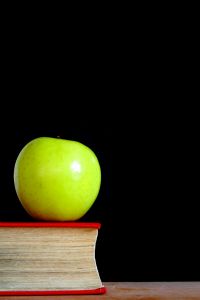 See, I told you that my ebook was getting close to being ready! You know, the one I've been working on since last spring? Feels a bit like having a baby, this whole writing a book thing. Took me just as long, anyways! 🙂
As I put the finishing touches on it, I thought it would be so much fun to involve all of you in a naming contest, which gives me a great excuse to tell you what the book is all about!
As promised, it is a collection of "baby steps", ranging from very basic to some slightly more important and involved steps, but all intended to slowly guide you towards better nutrition and healthier, more natural living.
There are 26 steps in total, one step for every two weeks, which means that it is a one year journey (though I've also given other options for working through the steps at an alternative pace). Each one gives you a simple goal, explains some of the why's behind the step, offers suggestions to get you going, and plenty of book and online resources for further study or to help you keep moving forward.
Topics include:
improving produce, meat and dairy quality
cleaning out the "no-no" items in your pantry
learning to use natural remedies for sickness
making homemade (and cheaper) yogurt
practicing nourishing cooking techniques, particularly for grains
ways to reduce your waste and consumption of disposable items
reducing toxins in your home and your beauty routine
assessing the plastics you use
and many more…
This naming contest is going to happen in three stages. Stage 1 consists of y'all giving me your absolute best suggestions for a fabulous title for my new ebook!
Stage 2 is where I take the names and narrow them down to my top 8 or so, and then bring the vote before you lovely ladies in a poll. In Stage 3, I will choose my favorite name, and also announce the other top 3 choices from the readers poll.
Each of the 3 top readers choices will receive a free copy of my ebook. The grand prize winner, who actually names my ebook, will receive a copy of the book as well as a package of natural, toxin-free home and beauty products (which I am choosing, so it'll have some things that I love in it)!
To enter, all you need to do is:
1) Leave a comment with your top name choices, including both a serious and a not-so-serious title suggestion for the ebook (if you're feeling not so creative, like myself, feel free to give me just one or two serious suggestions 🙂
2) Make sure that you leave your email address so that I can contact you if you're the winner (just in the comment form, not the actual comment).
3) Contest closes Sunday, Feb.1 at 7:00pm.
4) Look for the poll on Monday morning and make your vote known (and yes, if you're a finalist, you can vote for yourself!)
So, what do you say? Name that ebook!
Edit: Comments are now closed. Thank you, ladies, for all of your incredible name suggestions! You blew me away! 🙂