See How Easily You Can Make Father's Day Great for Your Hubby #DIYFriday
For us, Father's Day is all about the fishing. I remember dangling my feet off the dock as a little girl or laying on my tummy hanging over the edge with a bucket trying desperately to catch some of those tiny little minnows—they always seemed to stay just out of reach, they were so fast!
I began fishing with my dad and grandfather at a very young age…I think I was about 2 in this picture.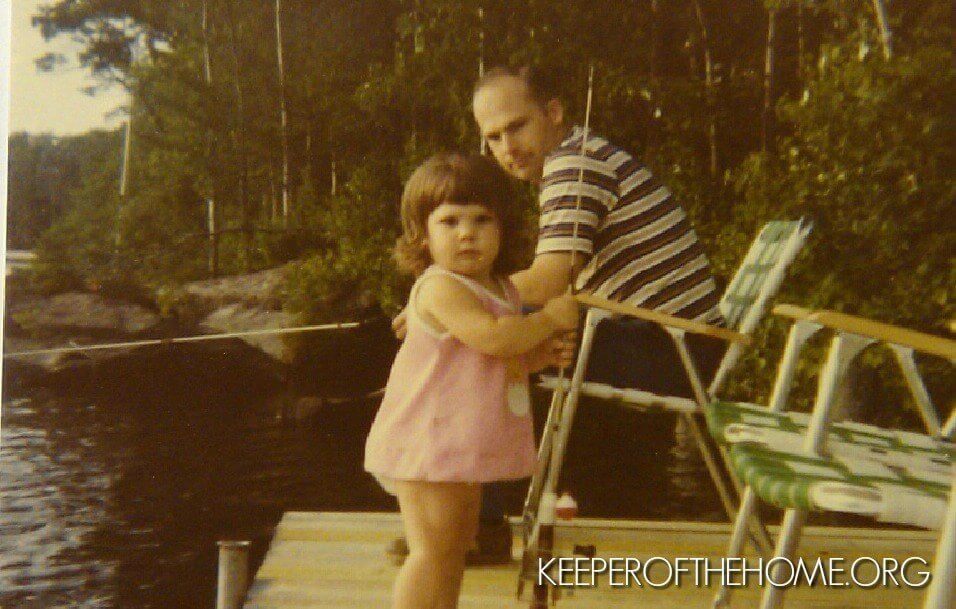 My grandparents built a house, by hand—like seriously built it—on a lake in the Pocono Mountains of Pennsylvania. It became a vacation home for all of our family—including our grandparents—where we spent many, many years fishing in the summertime or skating on the ice in the winter. The fishing lasted until I was about 9 when they tried to teach me how to clean the fish, and that very quickly and successfully ended my fishing career for a number of years!
My husband had much the same experience growing up, fishing with his father and grandfathers over the summers. He continues to fish with one of his grandfathers even to this day.
Together, we are carrying on this tradition with our own children, their dad and their grandfathers. We have a tremendous time catching bluegill, catfish, and trout. And, as my husband Mark has pointed out, fish aren't the only thing they're catching.
Although fishing is what most of the men in my life want to do all day on Father's Day, our children still love to give them gifts. Over the years it has varied from finger paintings and paint-your-own mugs to grill accessories and fishing poles or bait.
Lately our girls have been making their dad's favorite cookies or pies and putting together photo albums. Last year, we put together a video that was a culmination of a series of pictures from camping trips that we did as a family last spring.
Those gifts are always treasures!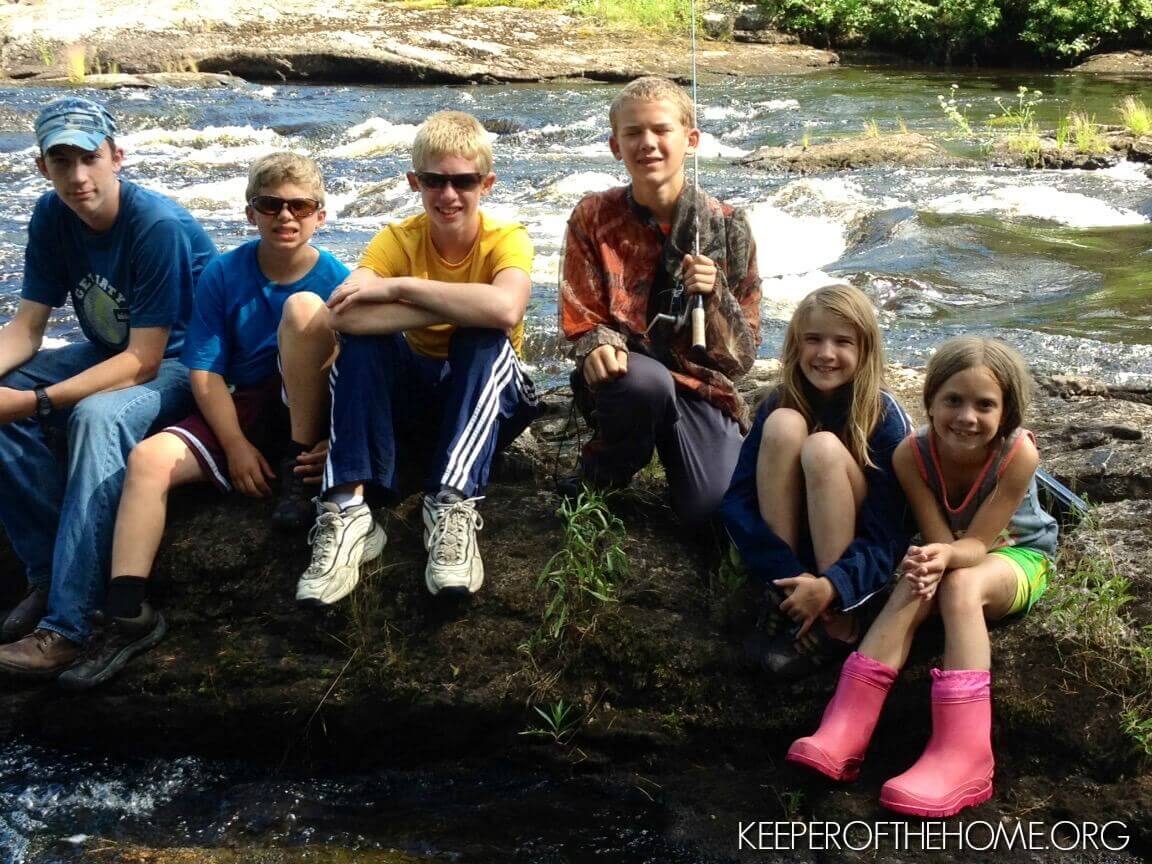 Personally, I always feel a little left out on Father's Day, not because I'm lacking in attention from the kids—sometimes using the bathroom by yourself for a day is a good thing!—but because it's hard to find a 'Father's' Day gift for my man as his wife.
Thankfully, a while back, Melt Massage came into our life. Mark was skeptical at first to watch a video of some guy massaging his wife, and I was a afraid of how clean it would be. However, I had heard so many great things and read all of the reviews on their website that I was completely intrigued and we decided to give it a go.
We had done the couple's massage thing at spas in the past where two massage therapists gave us a 'couple's massage', but we quickly discovered that it wasn't really that different from a solitary massage and often it's more expensive for the privilege.
Imagine this:
-Your eyes are closed,
-there is soft music playing,
–no one is talking
-and…I tend to drift into a half sleep!
Wonderful experiences, but just where is the 'couple' in that kind of couples massage? After those experiences, I thought Melt Massage was not only waaaaaayyyyy cheaper, but much more interactive, quality time with my man.
If you are at all interested in having quality hands on, hands free, time with your man on Father's Day (or ANY day) to give him a surprise he will thank you for then please keep reading!
Or, if you're at all interested in teaching your kids how to show love, real, healthy love between a husband and wife, this is something you don't want to miss for your family. Forget the movies and tv shows that model unhealthy, damaging relationships and invest in something real.
Since we first tried Melt, it's been the only gift I have ever heard my husband encourage his friends to buy, no joke! Actually, it is the ONLY gift I have ever heard him talk about with his guy friends! Plus, anytime there is a special occasion or the kids happen to all be out for a night, it's the first thing he suggests! His birthday, Father's Day, Mother's Day, Labor Day, any day works.
What I love about this Father's Day Melt Massage promotion is that not only does it teach what a healthy marriage looks like, but it includes something that the kids can get involved in.
For Father's Day, when you purchase Melt Massage, you will get a free Foot Massage Video course. My kids can learn to massage feet! What a great lesson in serving others.
Let them print and hide these cute notes to leave around the house for dad too.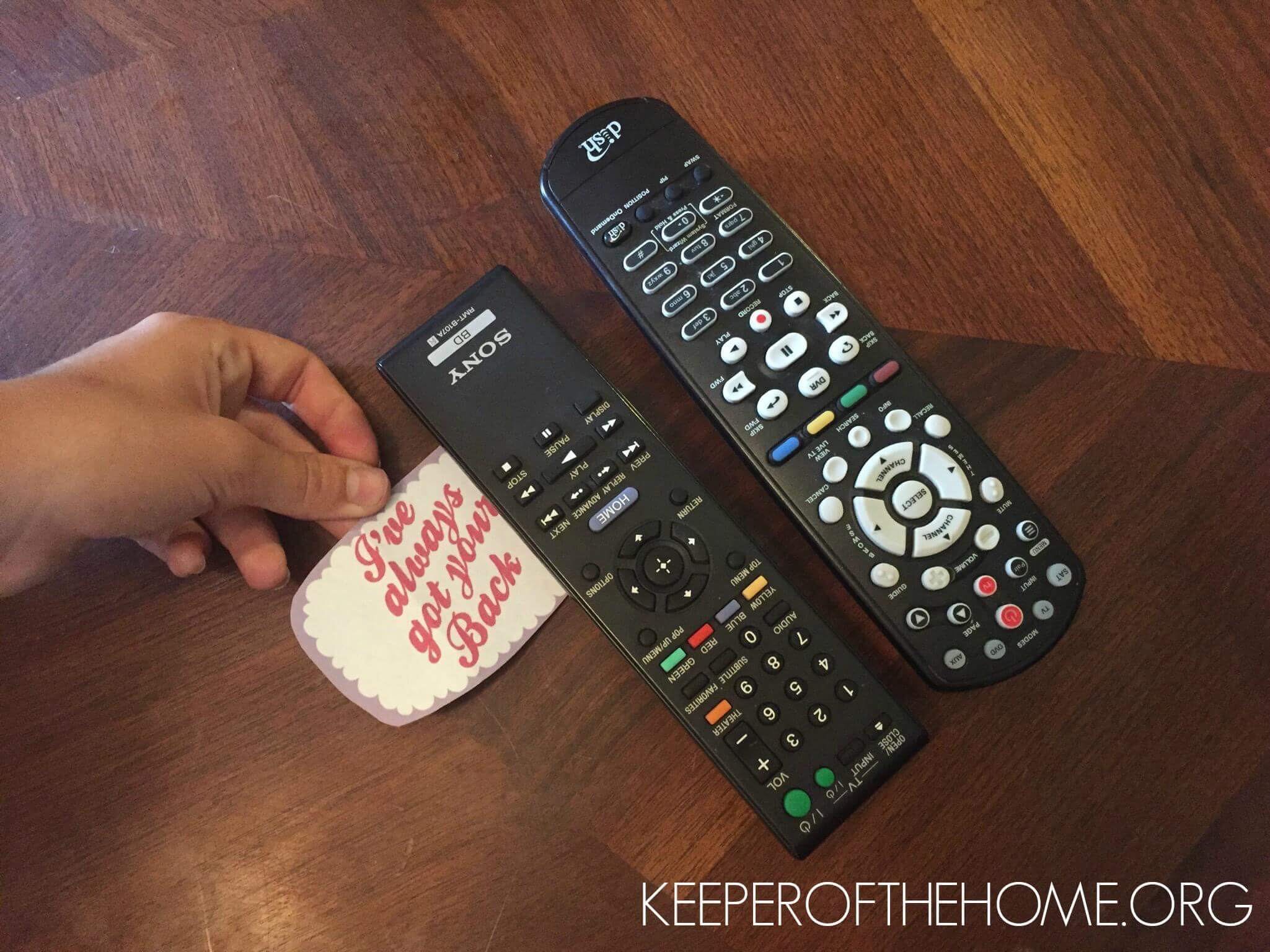 Watch them giggle, and then be an example of what it means to show love to your husband…he doesn't have to be your father to get a gift from you!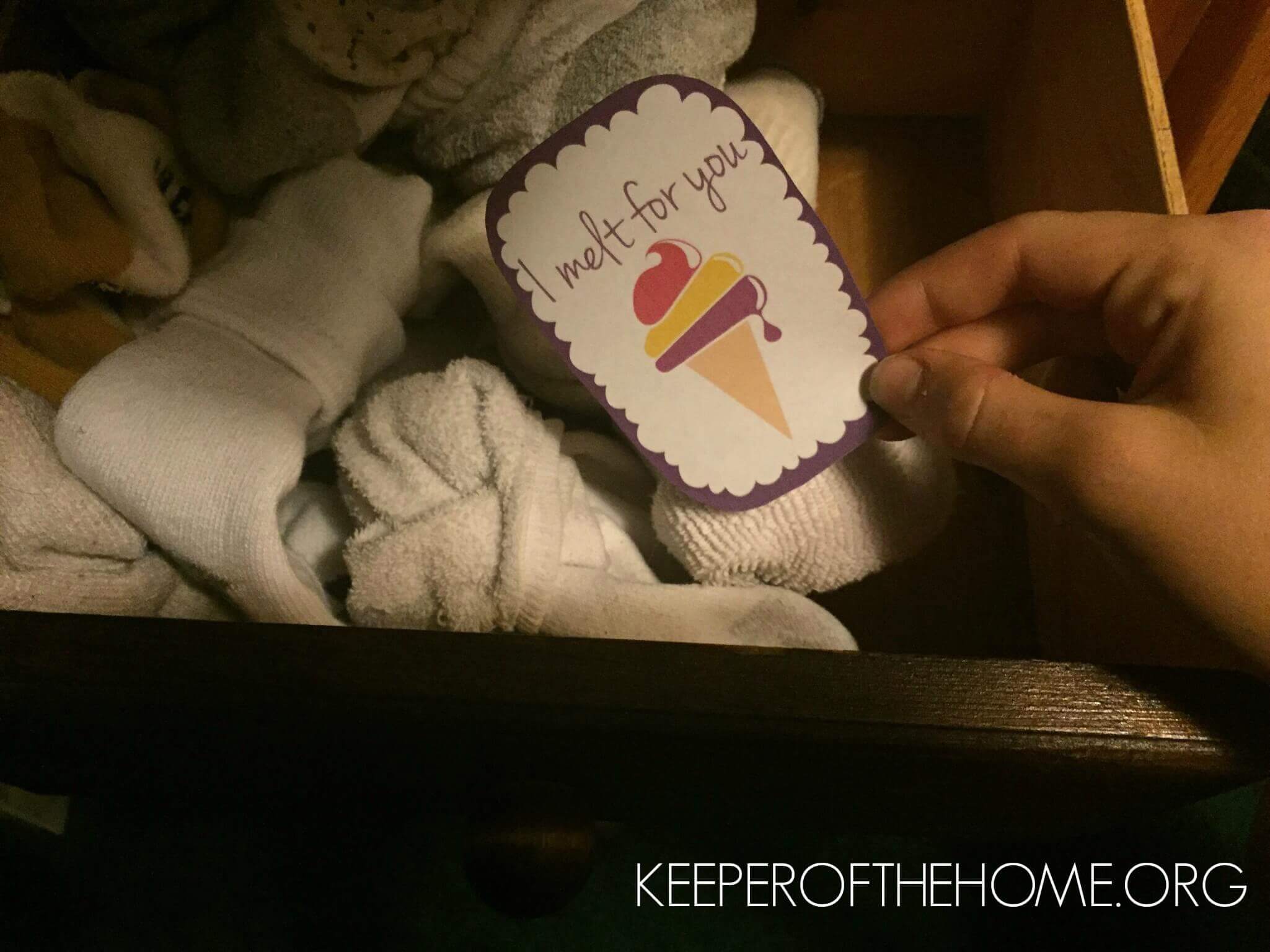 Our kids are teens now, so most of the time when we are affectionate with each other they say "Eww, that's gross!", but we know that underneath the faces they make they actually get real security in knowing how much we love each other.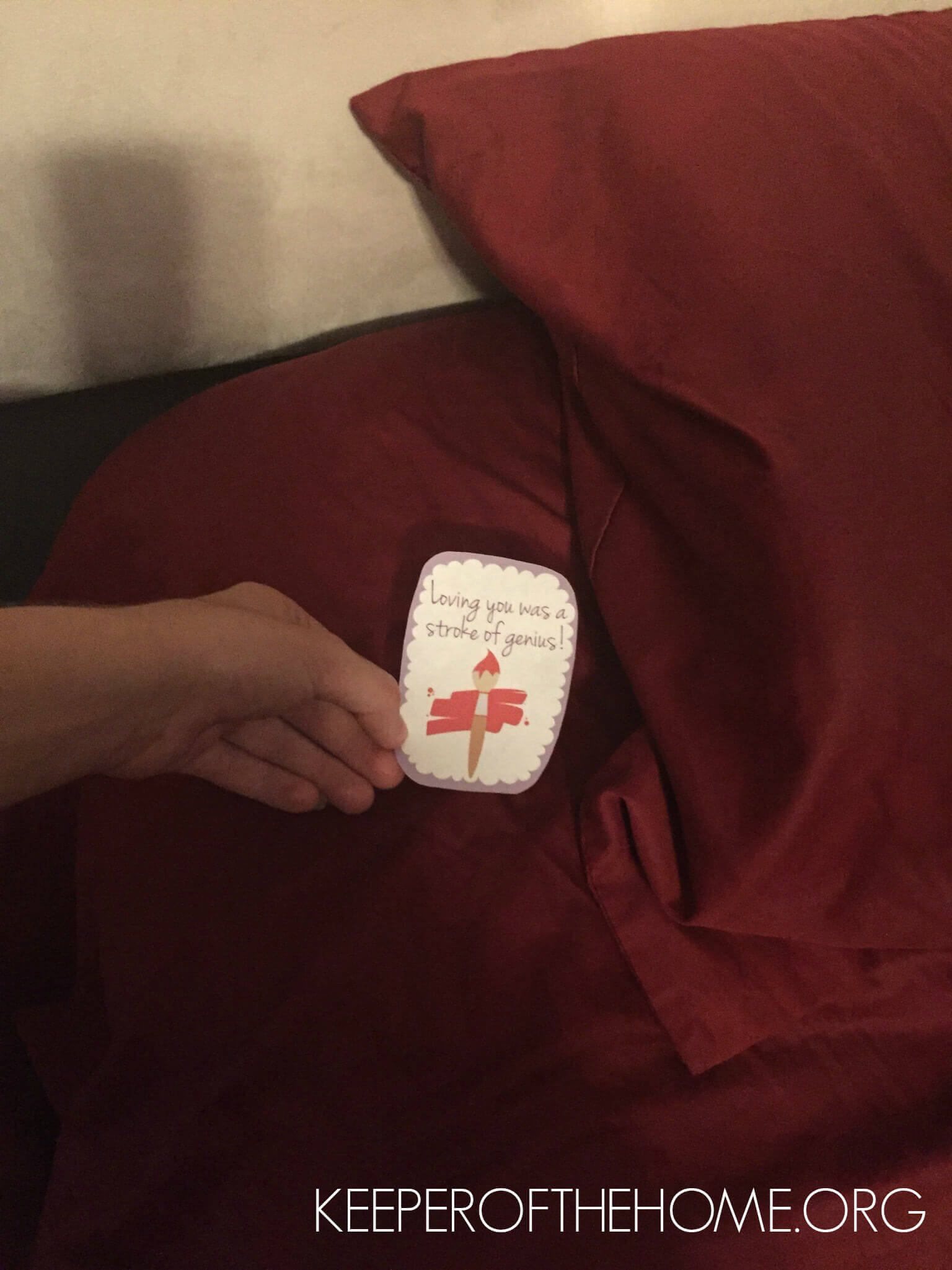 Despite what many think, not all affections needs to be hidden behind closed doors. Without a doubt I believe kissing and holding hands in front of your children is amazingly healthy for them. It shows them what a marriage should look like, instead of fighting…admire him and be loving and affectionate with each other.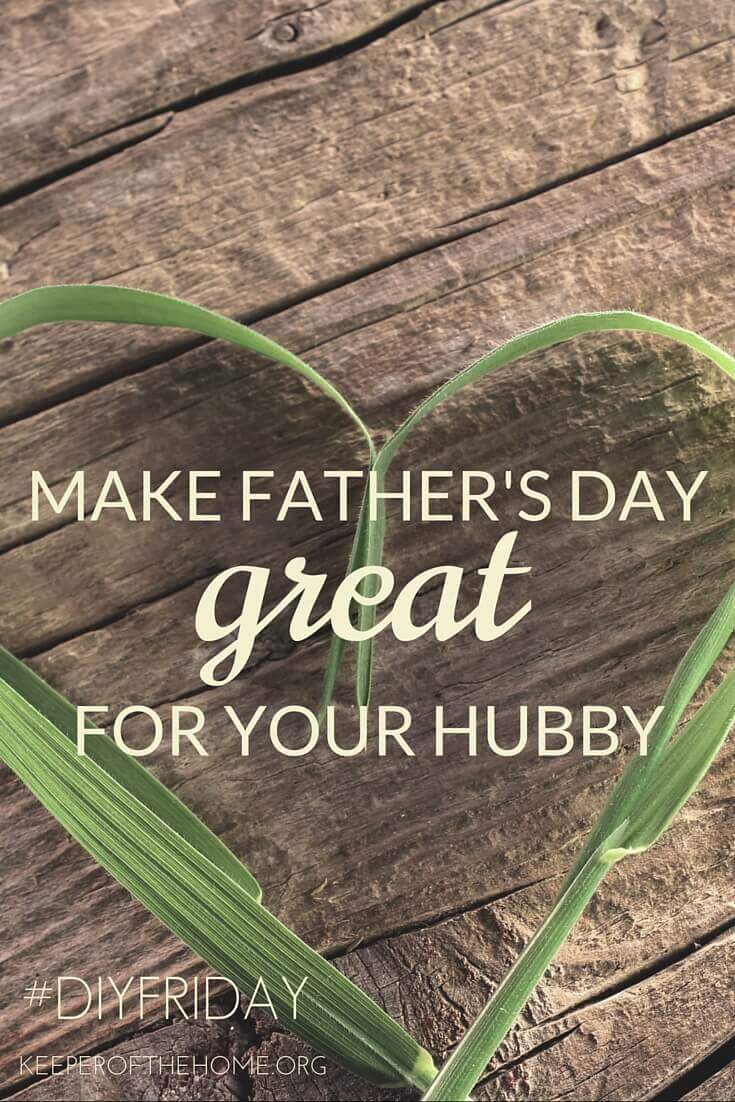 Make this Father's Day about more than the big catch or a new watch: make it about something that lasts. Go fishing without bait and find some way to start leaving a legacy of love for your family.
What ideas do you have for making Father's Day great for your husband?