Homemaker's Friend Giveaway: Win 1 of 10 Daily Planners!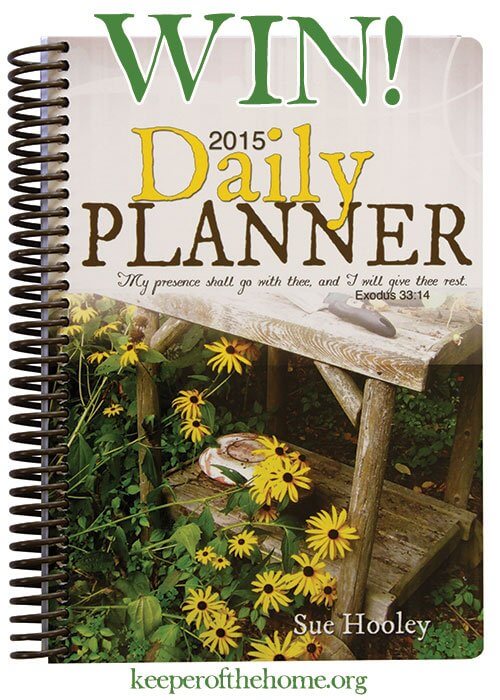 If getting organized was one of the goals you put on your resolution list for the new year, we've got a great giveaway for you today! The Homemaker's Friend Daily Planner is a wonderful assistant for any homemaker. The weekly two-page spread is easy to use and its flexibility makes it a favorite planner for the unpredictable life of a mom. There is a designated section for task lists, projects and events, information and perforated grocery lists, all printed on beautiful pages with inspirational Bible verses to encourage you throughout your days.
Today we're giving away ten 2015 Homemaker's Friend Daily Planners!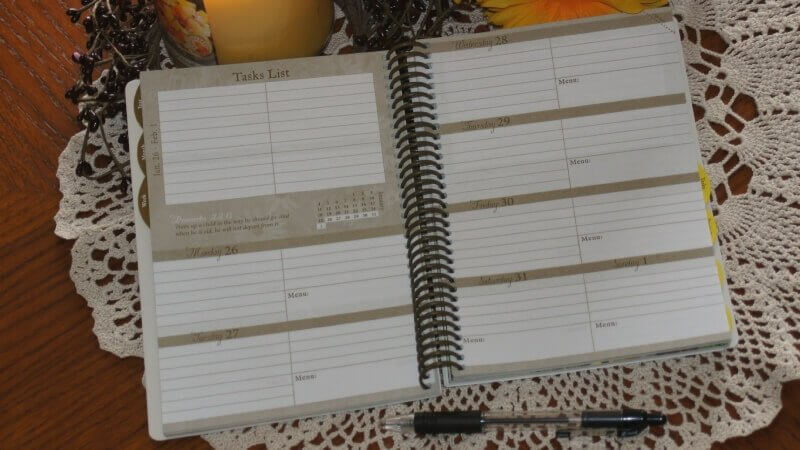 In designing the Homemaker's Friend Daily Planner, Sue Hooley's goal was to publish an uncomplicated, guilt-free planner to help women/moms to simplify their lives. She has achieved this goal in a beautiful format that simplifies the process of planning your day.
As an added bonus, Sue has offered Keeper of the Home readers a discount of 40% off the regular price of the planners, bringing them to just $9.99 each! Click here to pick up your own copy of this amazing organizational tool!
To enter our giveaway for 1 of 10 Homemaker's Friend Daily Planners, enter your information in the form below.
Disclosure: This giveaway was generously sponsored by Homemaker's Friend.