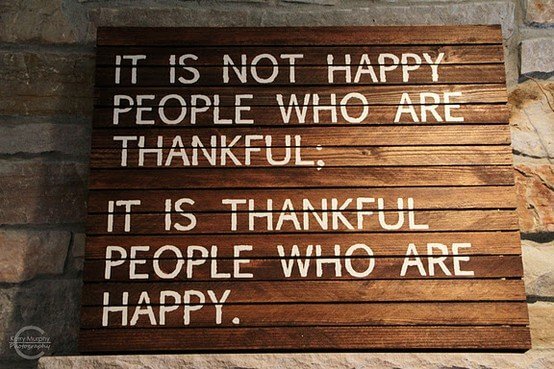 I'm rereading Ann Voskamp's One Thousand Gifts and I am reminded of how true this is. Gratitude really does change everything, most of all our hearts and our attitudes, regardless of our circumstances.
I know that you will all be celebrating Thanksgiving tomorrow with your sweet families and friends. Blessings on your day and your celebration!
As always, I continue to be so thankful for all of YOU! This site would be nothing without you (talking to myself doesn't sound all that appealing). I am continually honored and blessed and humbled that you would make this one of the places that you visit. Thank you for allowing me to do what I love and for getting to share in community with all of you!
One winner to announce, of a $75 gift certificate for cloth diapers and accessories at Sweet Little Blessings!
Congrats, Sarah (sarah_salie@)!
Still looking for Thanksgiving food and decor inspiration?
Try this collection of healthy recipes:
Real Food Holiday Recipe Roundup: 398 Wholesome Recipes
This roundup was posted last year, and it will truly blow you away at the sheer number of  holiday recipes and types of dishes that you might be looking for!
And from earlier this week, 21 Ideas for Celebrating a Simple, Natural Thanksgiving. My Pinterest inspired collection of yummy looking recipes, beautiful food and nature inspired decor ideas, and various free printables to help you practice thanksfulness.
Black Friday Deals
Although I won't actually be posting any deals on the blog (there will be a regular post, though), I will be at my computer on Friday and will try to take the time to share any Black Friday deals that I see on natural living products, food, Christmas gift ideas, etc. that I come across. I'll share them through Facebook and Twitter, so feel free to follow me there.
How are you celebrating Thanksgiving? And tell me, are you going to be shopping on Black Friday this year?
Image credit