Flash Weekend Giveaway! (#1: Online Yoga + Essential Oils)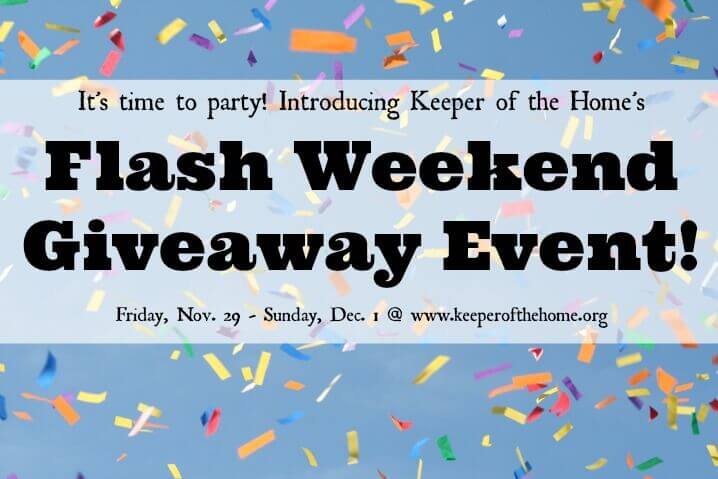 Thanksgiving may be over for this year, but the gratitude just keeps on coming! We are so grateful for you, the awesome Keeper of the Home readers who make this all possible. We wanted to throw a party to say thanks for being here, so we put together seven amazing giveaways just for you, all happening this weekend!
This is just the first of several, so be sure to check back here throughout the weekend and toss your name in the hat for a chance to win some awesome prizes!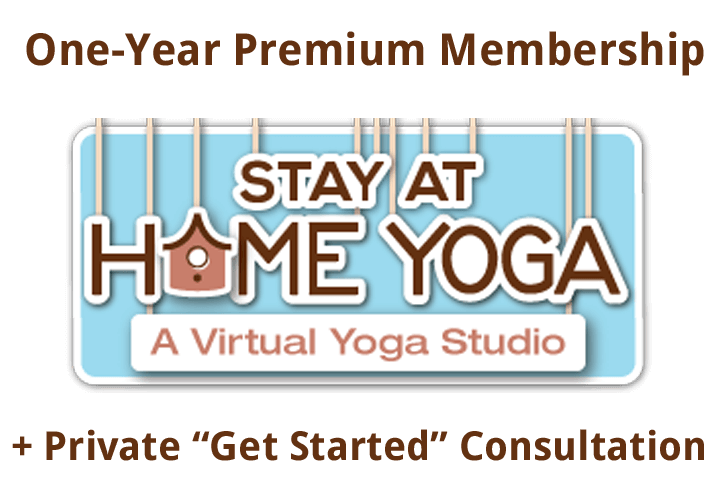 Stay-at-Home Yoga fits the benefits of regular yoga practice into your busy schedule, delivering quality yoga instruction from a certified instructor on your terms – whenever and wherever you roll out your mat. Stay-at-Home Yoga classes are designed to:
Show you the difference between intentional self-care and unintentional numbing out, so that you can be fully awake for all of your life,
Restore your natural physical alignment, because it is critical to your health and well-being,
Help you develop a practice of intentional surrender because it brings relief from stress and will improve every aspect of your life,
Show you how to take care of yourself because that is the first step toward the connection you are craving with others, and
Restore your mind-body connection, because decision-making is so much easier when you can hear your own intuition.
Premium members enjoy unlimited access to four types of classes:
Pose-by-Pose Practice: Want to learn all about the alignment and benefits of a particular pose? These classes offer step-by-step instruction in a single pose.
Mini Yoga Breaks: Ever feel tense in the middle of your day? You don't need a mat or props to take these two-minute yoga breaks – anytime, anywhere.
3-Pose Shorts: You really need yoga when life gets busy. When you're short on time, do three poses with a purpose.
Multi-Class Series: Wish you could attend a full yoga class, in the comfort of your own home, at a time that works for you? Each series contains 3 – 5 full-length classes, including relaxation.
Bonus! Keeper of the Home readers get a one-month FREE trial and $10 off annual membership!
Giveaway Prize: a 1-Year Premium Stay-at-Home Yoga Membership, plus 30-minute private "Get Started" consultation. Click HERE for more details! (Value $120)
Giveaway ends Friday, December 6, 2013 at noon. Disclosure: This giveaway was generously sponsored by Stay at Home Yoga, and is open worldwide.
;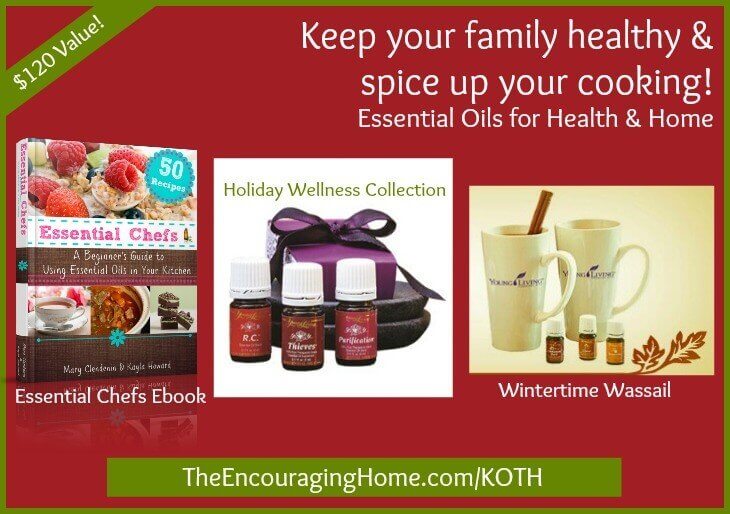 Mary from The Encouraging Home loves essential oils!
She says "I love essential oils and they have transformed my family's health and finances. There is an essential oil for everything." Essential oils are used daily in our home.A few of the ways:

Have a natural first aid kit on hand at all times
Keeping our immune systems healthy with Thieves Oil
Drinking Lemon Essential Oil may boosts the immune system and is a gentle detox
Have a headache? Peppermint Oil may chase it away fast.
Allergies have you down? Give Lavender and Peppermint duo a try and see how fast you feel better.
We clean with essential oils so we don't worry about toxins and chemicals.

There are different schools of thought regarding the usage of essential oils and I follow the French School that believes that essential oils can be used all three ways (internally, externally, and aromatherapy). Essential oils are part of our health and wellness routine.

Our health has improved so much since using essential oils. Our family has been using them for 15 years. There are LOTS of brand choices when it comes to essential oils.

Which ones do you choose? After much research, we chose Young Living. It has been around since 1992 and produces high quality essential oils that are thoroughly tested by different sources. The process Young Living uses when planting, cultivating, harvesting, and distilling a batch of oil is crucial to retaining its vital compounds. Without the exact blend of naturally-occurring plant chemicals, an essential oil can lose its beneficial properties and fail to produce the desired effect.

I enjoyed getting to visit one of Young Living's Farms in Idaho and experience the process….from Seed to Seal, and meet the owner. Young Living has a passion to share essential oils and the many benefits of them. There are many choices of oils and places online that you can buy Young Living Oils.

Why would it benefit you to consider getting started in essential oils with me? I offer you a free Guide to Using Essential Guide to Using Essential Oils for Health and Home. This will help show you all about getting started. If you decide to get started using essential oils through me, I offer private learning groups on Facebook with experienced oilers. This will help you learn how to use oils and if you desire to build a business, I will help you with that too.

I want to help you learn how you can improve your life with essential oils!"
Bonus! The Encouraging Home is offering 10% off orders that are emailed to mary@theencouraginghome.com  and I will paypal you the invoice and place the order. Orders placed through www.youngliving.org/maryclendenin will receive free Lemon Oil (email me at mary@theencouraginghome.com and tell me you are from KOTH).
For more specials, head over to the page created just for Keeper of the Home readers!
Those interested in the Premium Starter Kit (wholesale membership kit) will receive Essential Chefs ebook, Cooking with Oils Call Recording, Quick Reference Guide to Essential Oils, Access to Private Training Groups with experienced oilers.
Giveaway Prize: Essential Chefs: A Beginner's Guide to Using Essential Oils in Your Kitchen ebook, Holiday Wellness Kit (5 ml Thieves oil, RC, Purification), and a Wintertime Wassail Collection ~ 2 mugs, Cinnamon Bark, Clove, Tangerine (see photo above, $120 value).
Giveaway ends Friday, December 6, 2013 at noon. Disclosure: This giveaway was generously sponsored by The Encouraging Home, and is open to the U.S. and Canada.
Would you like some help with achieving your healthy-living goals? Introducing the Ultimate Healthy Living Bundle! With an 86 ebook library, free membership to an online conference, and over $150 of free stuff you'll love, this is THE bundle to get this fall.

We've brought back this popular sale for just 4 days only, from now until Monday night, giving those who missed it the first time a final chance to pick it up before it's gone, forever.

The bundle contains over $1000 of digital books, plus free products, and a free 12-week online conference, and the price? Just $29.97! We've had literally thousands and thousands of satisfied customers already, and we want to make sure that you get a chance to pick one up for yourself, or to give as a thoughtful gift, before this 4-day encore flash sale ends.
Top image via Flickr