A Day in The Life of A Brand New Stay At Home Mama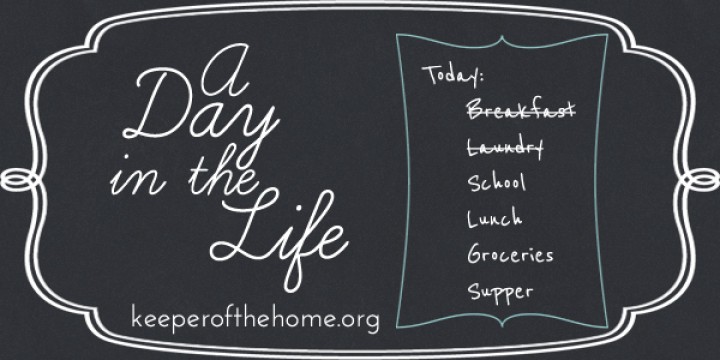 By Diana, Contributing Writer
Hi! I'm Diana from My Humble Kitchen. I'm a brand new, full-time, stay-at-home mama. I'm just smitten to be able to write that, and I am looking forward to the day when I am able to shake someone's hand and confidently tell them that my full-time career is home educating my children and serving my family.
It was a long road traveled to get here. My husband and I worked on smashing our debt, living simply and, through it all, finding joy and contentment in every trial and victory that God sent our way.
Since I home educate my two boys and nephew, being a full-time, stay-at-home mama is a huge blessing from God. I can now fully concentrate on my kids and family. God is so good!
So, do you want to know what a day in the life of a brand new stay-at-home mama looks like?  Here it is…and, of course, the day I chose to document was one of my more chaotic days. Of course! You can also follow me on instagram where I share my journey as well.
A Day in the Life
5:30 a.m. – Good Morning Girls Study.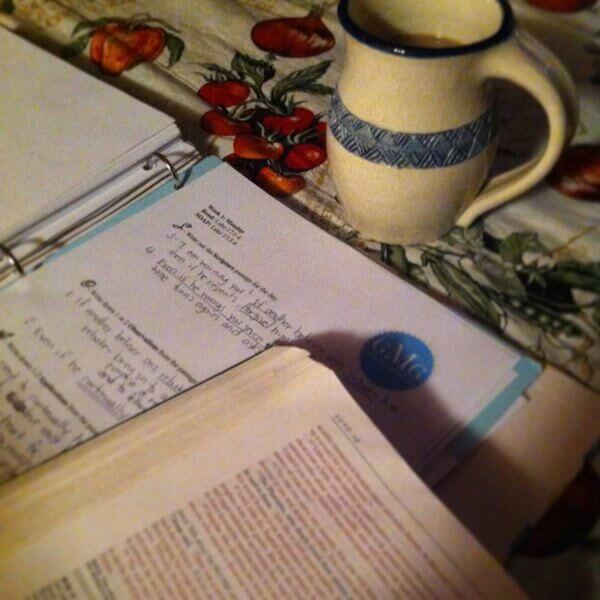 I've learned quickly that without meeting with my God through scripture and prayer every morning, my day's usually don't turn out as I'd like them to.  Although none of my days, quite honestly, turn out the way I'd planned, meeting with God in the mornings gives me the strength to get through them and find joy in my day.
6:00 a.m. – 8:00 a.m. – Computer time (I switch this up with gardening time every other day). I check/delete emails, write a quick blog post, schedule Facebook posts and tend to any other "virtual" work.
Just as I shared on my own blog, although I'm no longer working to provide a needed income, I do work writing posts on My Humble Kitchen, as it does generate some money for my family.
Just like the Proverbs 31 woman, I work around my family's schedule as the generated income is a blessing to my family. My Humble Kitchen allowed me to purchase all of my children's homeschool curricula, supplies and extra curricular activities. That was a HUGE blessing for my family.
7:30 a.m. – In the shower. I have to schedule in shower time. If I don't get in at this time, it usually won't happen until late afternoon….oy!
8:00 a.m. – Usually breakfast time, but we're heading out the door to go to the dentist today! NO TIME! Get the kids up, teeth brushed, and ready to go!!!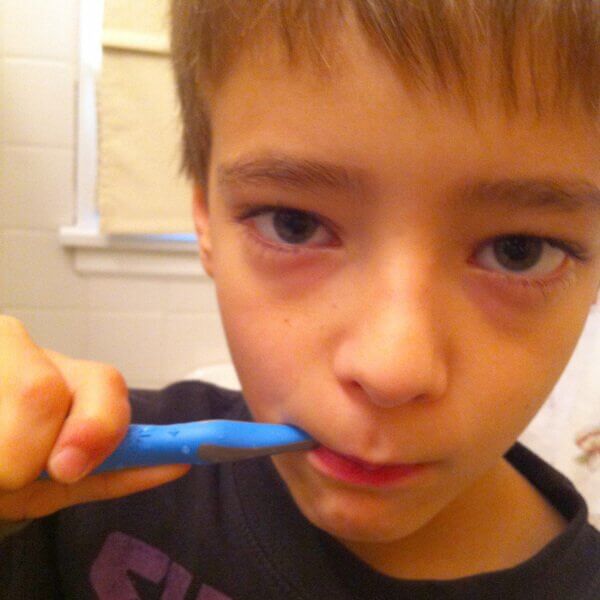 This is exactly why I love homeschool. There is no way I'd ever have time to get the kids out and properly fed each morning if we couldn't do it on our own time. Eeeessh… I know!
8:30 a.m. – Toss laundry in the washer – take diapers down for second load. Yes, I toss ALL of my family's clothes in the washer each morning so that I only have to do one load a day. It saves me so much time and my own sanity.
8:40 a.m. – Kids in the van, taking Little Mama to Abuela's house while we go to the dentist.
8:45 a.m. – On our way to the dentist. Big brother is complaining that he's hungry 🙁
8:58 a.m. – At the dentist…and guess what, our appointment is NEXT WEEK!!!! I hate rushing especially when I didn't have to, lol!!
9:10 a.m. – The boys and I made the best of it and went out for breakfast. God is good!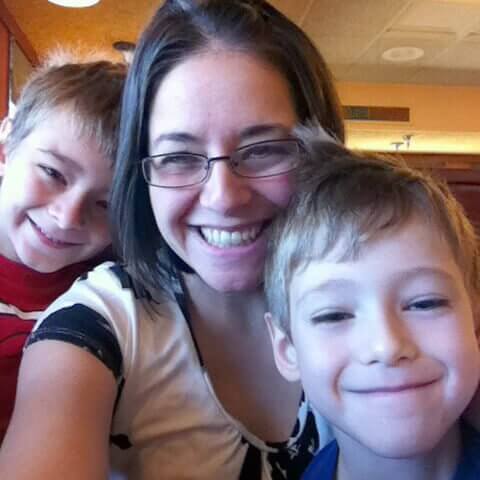 Note to self…next week, remember to make something for breakfast the day before 😉
10:15 a.m. – Pick up Little Mama and Big Cousin from Abuela's house.
10:35 a.m. – Start homeschool for the day.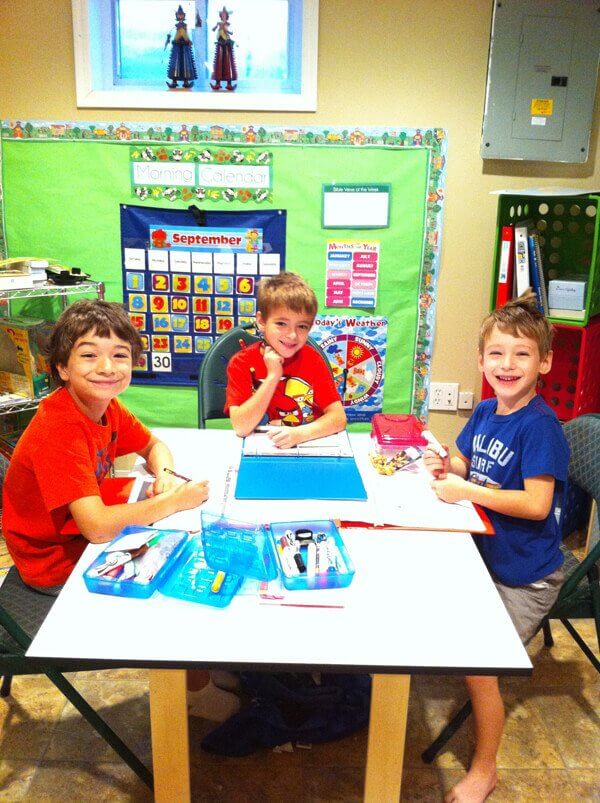 10:55 a.m. – I almost forgot we have soccer practice this evening. Throw a quick pork roast into the crock for a late supper.
11:00 a.m. – Yup, Little Mama can sometimes be a distraction during school time. She gets into EVERYTHING!!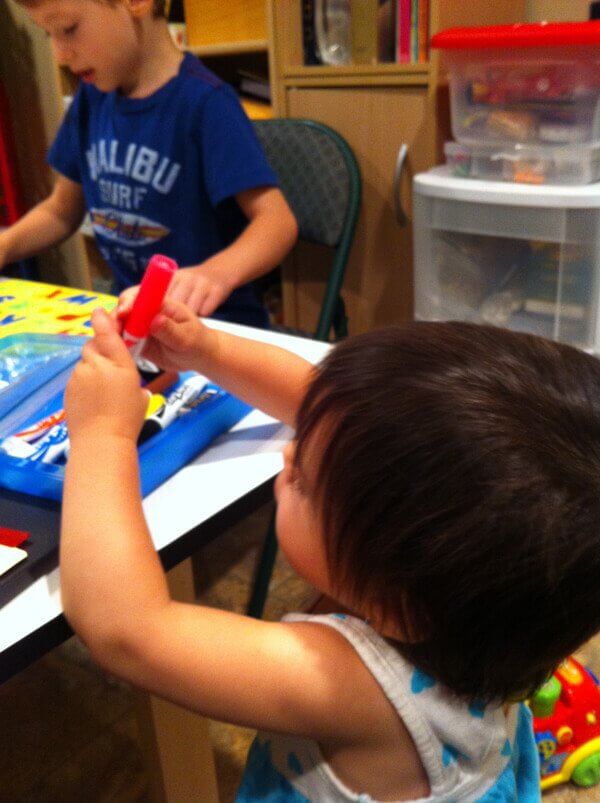 11:20 a.m. – We finish up morning work upstairs where Little Mama can be better contained 😉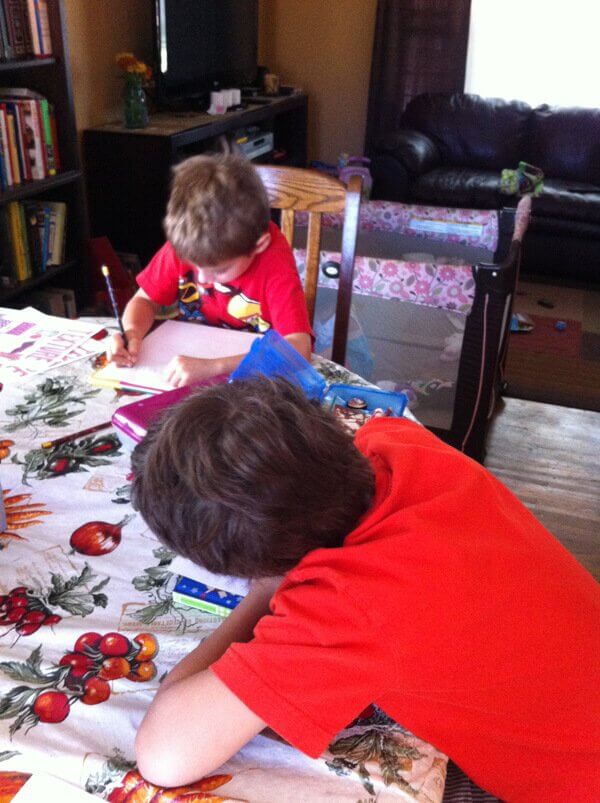 12:00 p.m. – lunch.
Since I spent most of the past weekend canning four boxes of tomatoes and two boxes of peaches, I didn't have time to finish up my grocery shopping for the week. I had to make the best of what we had in the fridge, which right now looks a lot like a vegetable stand. What can I say, it's the harvest season…and eesh, we're out of butter…and a lot of other things!
12:45 p.m. – Put Little Mama down to nap.
1-3:00 p.m. – Finish up school.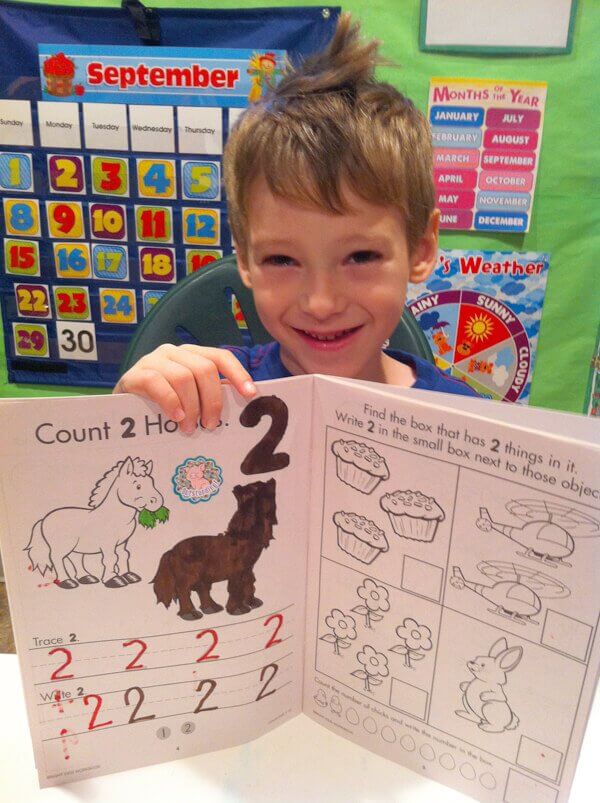 At 2:40 p.m. I received a text from my hubby – Little Brother needs shin guards for practice this evening!
So, we finish school at 3:00 p.m., and I hurriedly race the children upstairs to get their shoes on. I wake up Little Mama and get her ready to go. We need to head out to the soccer store to pick up uniforms, a soccer ball and SHIN GUARDS!!
3:10 p.m. – Before we head out, I thought that I had better start a second crock with some green beans for our late supper.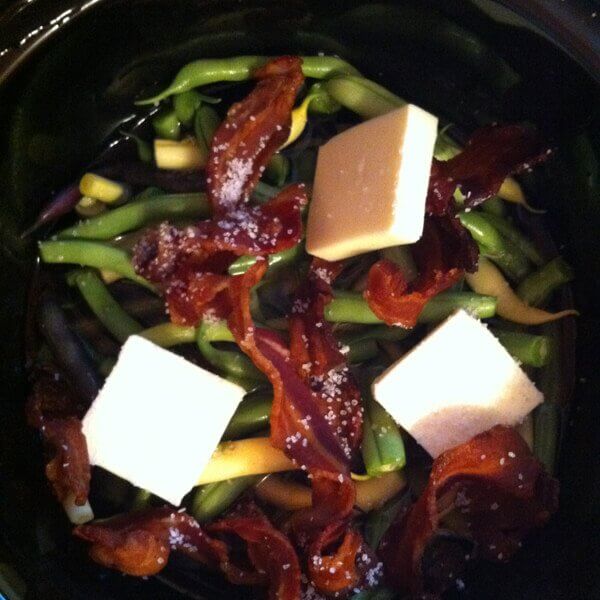 3:20 p.m. – I leave the kitchen a mess; we need to get to the soccer store asap!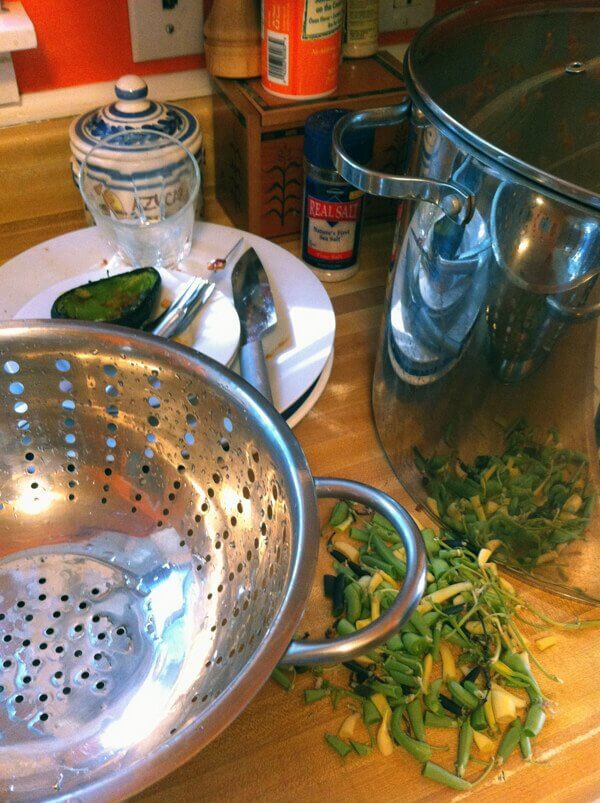 3:30 p.m. – All the kids are packed in the van, and we're ready to go to the soccer store!
4:40 p.m. – On our way home, I stop at our local Bosnian bakery to pick up fresh bread for dinner. I haven't had time to make bread in over two weeks. Praise God for the bakery 😀
4:50 p.m. – Clean the kitchen and spot clean the main living areas of the house.
5:10 p.m. – Put together snacks and water for the boys and Little Mama.
5:30 p.m. – 7:00 p.m. – Soccer Practice.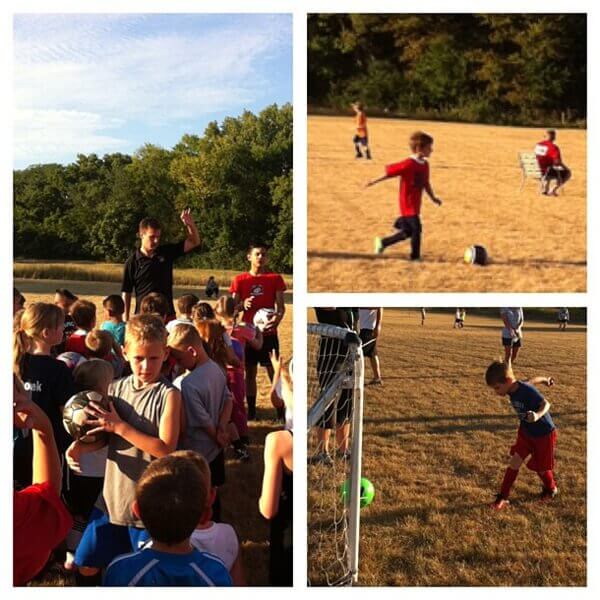 I love watching my boys play sports 😀
7:30 p.m. – supper.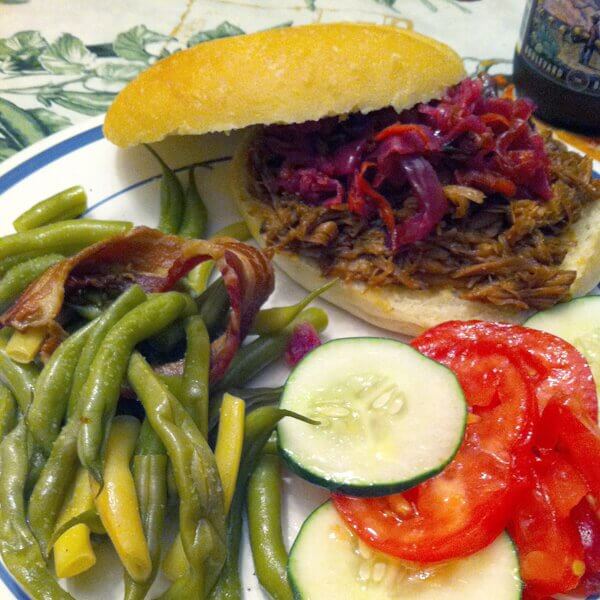 I made pulled pork sandwiches with homemade bbq sauce and fermented cortido. For sides we had green beans and a tomato and cucumber salad. Supper was a breeze to pull together since I already had bbq sauce, cortido, and bacon already made.
8:10 p.m. – Pandora time. The family rests, laughs and dances to classic rock.
8:45 p.m. – Gabe gets the boys ready for bed while I nurse Little Mama.
9:15 p.m. – Kids in bed, and this mama is tired and ready for bed as well.
9:30 p.m. – Fold load of laundry/put away.
10:00 p.m. – downtime with the hubz.
10:30 p.m. – Sound asleep.
Please remember, this is one of our busier days. A dentist appointment in the morning, an errand to run and soccer practice made for a busy day. I usually am home all day long with the kiddos, and we have a lot more time to spread out our daily tasks and chores at home.
Do you have busy days? I'd love to hear your tips and tricks for balancing those busier days.