Hi there. I'm so glad you're here!
My name is Stephanie, and I'm the creator of Keeper of the Home.
This whole thing is my fault, you know. Nine years ago, I heard of this nifty thing called a "blog", got hooked on them, and eight years ago decided I should try starting my own. The rest is history.
Ok, so that might not be the full story. Allow me to back up a little.
I haven't always lived like this. Healthy, I mean. Growing up, I thought iceberg lettuce slathered in ranch dressing counted as my greens for the week, and that drinking Minute Maid fruit punch actually went towards my fruit quota. I probably took 20 rounds of antibiotics before I left home for university, was sorely lacking in any substantial nutrition, consumed coffee and sugar like it was going out of style, and had the bad health to prove it.
By the age of 20, I was living in a broken-down, messed up body. I had to call in sick to work frequently because of debilitating stomach pains that came after eating. Every cold and flu that went around, I got it (unless I was pumped up on final-exams adrenaline, and then I crashed the day after my last exam).
At 21, I was diagnosed with Polycystic Ovarian Syndrome and told I may never have children. The doctor told me there was nothing I could do about it, except be on various drugs and medication the rest of my life. That was the catalyst. My breaking point that pushed me towards a transformation of my health.
Over the next few years, I began to soak up health information like a sponge. I began to eat real, whole, unprocessed foods. I cut way back on sugar and caffeine. I took some time off of dairy to allow my gut to heal. I ditched fake foods like sodas, candy, artificial dyes, and edible oil products.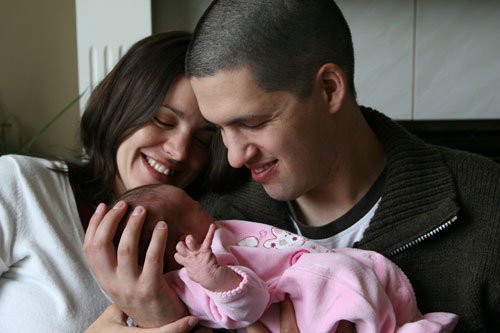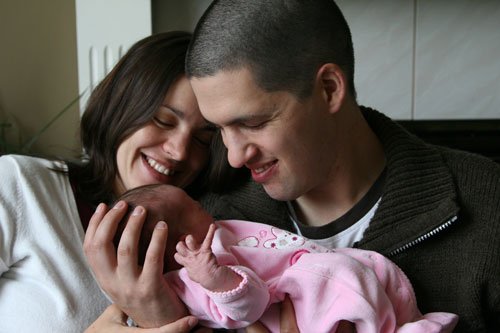 Several things happened.
My health began to return. I lost weight. My skin cleared. My cycle returned to a semblance of regularity. The intense stomach pains disappeared, never to return. I felt energetic and healthy, for the first time in my life.
I also got married to the love of my life, my husband Ryan, and 14 months later we had a baby girl, Abigail (without the help of fertility drugs). Becoming a stay-at-home mom was my heart's desire, but also a role that my years of public school and liberal arts university had left me unprepared for.
My newfound interest in healthy living began to mingle with my need to learn this lost art of homemaking. The library became my best friend, and I spent my early months as a new mom curled up in my basement suite living room, surrounded by books on frugality, nutrition, going green, household management and infant care.
Something began to click in my mind.
Homemaking wasn't just about having a clean and pretty home. Healthy living wasn't just about defying doctors and feeling better.
Both were outworkings of a lifestyle of submission to the Lord, and a desire to carefully steward ALL that He had given me… my body, my mind, my husband, my children, my home, my gifts, my time, and my money. In fact, none of them were mine at all, but HIS.
When you grasp this concept, it radically changes the way that you do things. It's not just about you or your preferences anymore, but it's about the bigger picture:
Which foods should I serve to my family to nourish their bodies?
How should we spend our money, and what things do we really need? Is debt ever an option? What should our giving look like?
Do the products that we use affect our health? What about our environment?
Is it right to support big agriculture, GMO foods, animal feedlots and food that travels farther than I do? If not, then how can I support sustainable agriculture and local farmers?
What consequences will the things that we buy and use and support leave behind for our children's children's children?
Is the conventional health care system really promoting health, or do we need to pursue alternatives to this broken system of treating symptoms rather than preventing illness?
What kind of children do I want to raise? What will it look like to leave a godly legacy behind? How do I make the most of these precious and fleeting years of motherhood?
When my life is finished, will I have poured myself out into the things that matter most? How will I have served the Lord and furthered His kingdom? Who will know Christ's love because of my obedience to His call on my life? Will I be rewarded for a job well done?
These are some of the questions that motivate me in the decisions I make daily. They inspire the way that I mother my children, the food we eat, the things we buy, the way we educate, and the priorities our family has.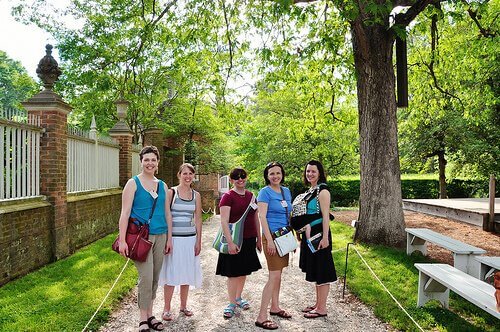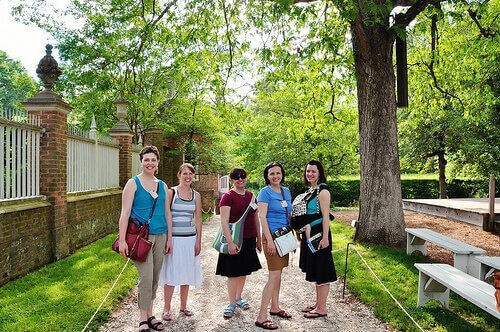 How Keeper of the Home got started
Ultimately, I wanted to share this journey that I was on, because back then, there honestly weren't any good resources I knew for healthier homemaking, particularly from a Christian worldview. I started Keeper of the Home in the fall 2007, mostly as a hobby blog, with a thought in the back of my mind that I might like to grow it larger one day. Turns out, other women were also asking the same types of questions that I was, and so within a couple of years the site grew beyond my simple expectations.
When my husband and I chose to step out in faith and launch our own family business in 2009, Keeper of the Home also took on more of a business focus and helped to make our dream of being an entrepreneurial family come true.
With a rapidly growing family (2 children when we started, but now with 5 little ones), I recognized during 2012 that something had to change. Running this site and sharing with this community was incredibly important to me, but so was having the time and energy to actually be a "keeper of my home" (it's ironic, right?). Unwilling to let the site go, I opted instead to invite carefully chosen writers who espoused many of the same values as I did, and to allow their voices and perspective to make this a richer and better resource.
Today, I run KOTH with the support of my husband, and an incredible team of people who help with social media, work with our sponsors, answer emails, keep everything up-to-date and looking pretty, and maintain my sanity. I honestly couldn't do any of this without their help, as well as the contributing writers. I work only minimal part-time hours, so that I can continue to be a full-time homemaker, raising and training and homeschooling my children, growing and cooking good food, keeping my house clean (well, I try at least) and ensuring that we have clean clothes to wear (even if we have to dig through laundry baskets to find it).
It truly has become a community site, in every sense of the word, from the women that work so hard to maintain it and write out of their experiences and knowledge, to the hundreds of thousands of women who read it, share it, comment and discuss, and just generally make it a fantastic place to be.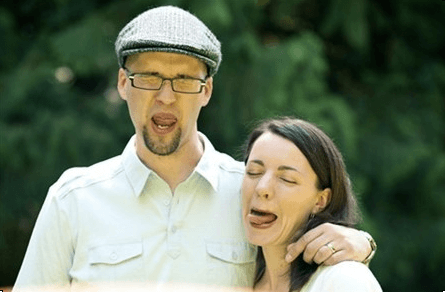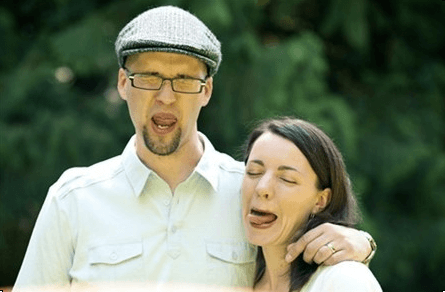 So who am I?
organic gardener.
avid reader.
lizard-face maker.
lover of Jesus.
wife to Ryan.
mommy to Abbie (11), Caden (8 1/2), Johanna (6), Kepler (3 1/2), and Oliver (6 mths).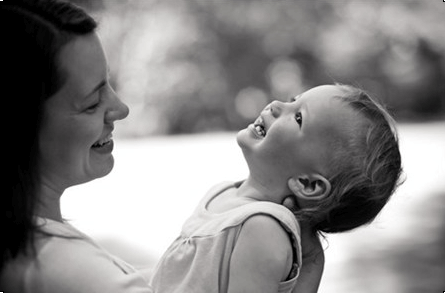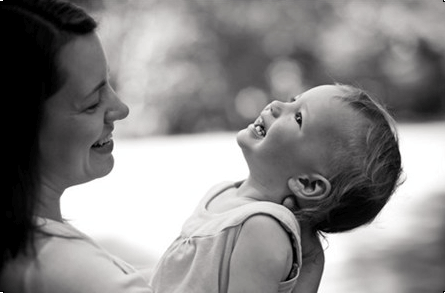 drinker of fair-trade coffee with maple syrup and raw cream.
barefoot, flip-flop wearer.
creative cook and kitchen messer-upper.
sunshine sponge.
Thank you, friend, for stopping by and for reading my story. 
Richest blessings,
Stephanie Langford
My disclaimer: Although I am passionate about nutrition, natural living and alternative health issues, I am not a certified nutritionist, medical doctor, or practitioner of any kind. I am not licensed to counsel anyone in medical matters, nor may I be held responsible for any course of action that you choose in regards to your own health or that of your family. Please remember that what I am sharing is the result of my own experience and years of study, but may not necessarily be the right course of action for you. I am an advocate of becoming informed, knowledgeable and responsible for one's own health, but my desire is not to be an authority on any matters of health for you, nor would I presume to have sufficient knowledge to do so. My hope is that what I share may encourage you and start you on the road to doing your own research, and seeking out the opinions of professionals or others that you trust.