Flash Weekend Giveaway! (#3: Water Filtration + Natural Body Care Products)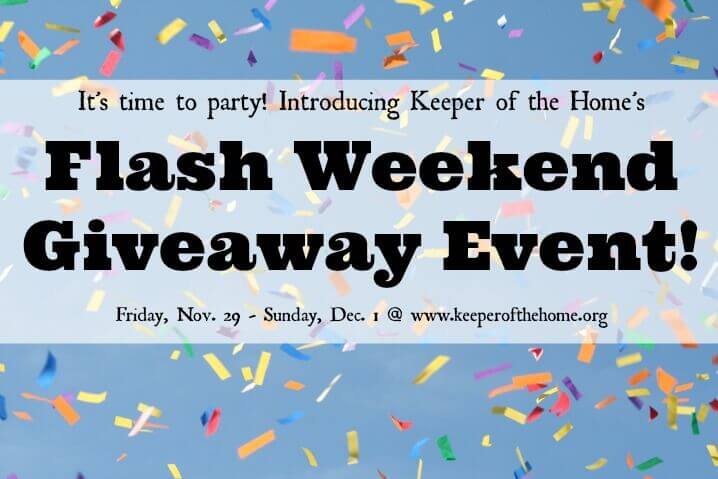 Thanksgiving may be over for this year, but the gratitude just keeps on coming! We are so grateful for you, the awesome Keeper of the Home readers who make this all possible. We wanted to throw a party to say thanks for being here, so we put together seven amazing giveaways just for you, all happening this weekend!
So far we've got giveaways going for:
A Year-Long Premium Membership + 30-Minute Private "Getting Started" Consultation from Stay-At-Home-Yoga
Over $100 of Young Living Essential Oil Products from The Encouraging Home
Organization Tools from ListPlanIt
Eco-Friendly, Non-Toxic Kitchen Gear from MightyNest
And now for our next two giveaways…
Giveaway #5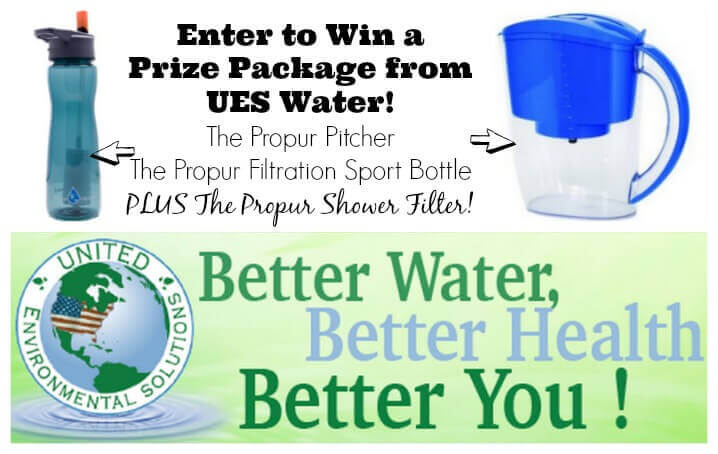 United Environmental Solutions is a company that cares about your health and the quality of your water. Many of us are already familiar with the Berkey systems, also sold on their site. Now there is a new kid on the water filter block called the ProPur Water Purification System.
Note: Here at Keeper of the Home, we gave away a ProPur system in last winter's Giveaway Week. You can read our full review of it here.
The new Propur water filters are portable gravity water purification systems that are economical, convenient and easy to use. Thesesystems require absolutely no electricity and provide you with reliable water purification anywhere you go. Literally.
You can use the Propur Water Filter system while at home, at the office, on vacation,while camping or in a college dorm room. Propur water filter systems are made of high quality "brushed" and polished stainless steel for lasting durability and an attractive appearance. Several different filter options available including Fluoride reduction filters.
Bonus! To receive 10% off please email orders to ueswater@gmail.com
Giveaway Prize: United Environmental Solutions is giving away a Propur Bundle! You will get a Propur Water Pitcher, a Propur Shower Filter, and a Propur Sport Bottle (valued at over $165.00) …Never be without clean and safe water!
Giveaway ends Friday, December 6, 2013 at noon. Disclosure: This giveaway was generously sponsored by United Environmental Solutions, and is open to residents of the U.S.
Giveaway #6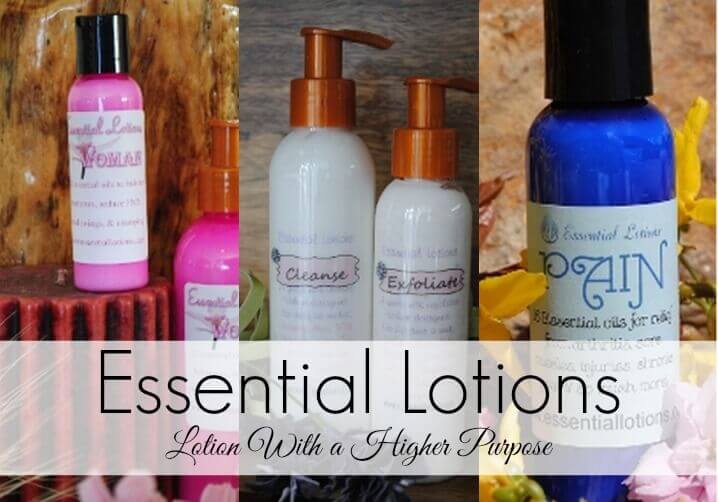 Essential Lotions products are hand-made and all natural. They have taken their essential oil formulas and created lotions for specific needs. Each lotion gives you the benefits of many essential oils with easy application and an affordable price.
With Essential Lotions, there's no need to wonder what oil to use for which problem, because it's already done for you! Essential Lotions only uses the highest quality 100% pure therapeutic grade essential oils after extensively researching and testing each oil.
They also offer sinus & headache sticks, baby products, hair care and amazing face products. Owner favorites include the Pain lotion, Woman lotion, Sleep lotion, Diabetic lotion, Stress lotion and EyeLoe eye treatment jelly.
Bonus! Get 10% off web orders through Dec 15, 2013 with coupon code "KOTH"
Giveaway Prize: Two $50 Gift Certificates to Essential Lotions' online shop!
Giveaway ends Friday, December 6, 2013 at noon. Disclosure: This giveaway was generously sponsored by Essential Lotions, and is open worldwide, but does not include shipping costs (BUT… do make note that there is a free shipping promotion for the first two weeks of December!).
Would you like some help with achieving your healthy-living goals? Introducing the Ultimate Healthy Living Bundle! With an 86 ebook library, free membership to an online conference, and over $150 of free stuff you'll love, this is THE bundle to get this fall.

We've brought back this popular sale for just 4 days only, from now until Monday night, giving those who missed it the first time a final chance to pick it up before it's gone, forever.

The bundle contains over $1000 of digital books, plus free products, and a free 12-week online conference, and the price? Just $29.97! We've had literally thousands and thousands of satisfied customers already, and we want to make sure that you get a chance to pick one up for yourself, or to give as a thoughtful gift, before this 4-day encore flash sale ends.
Top image via Flickr