CFL bulbs might not be such a great, green option after all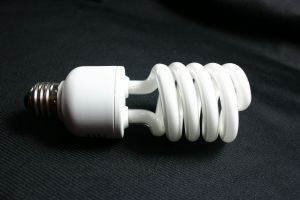 When we realized the savings to be had and the energy efficiency to be gained by switching over to CFL light bulbs, we were sold and decided to make the switch. Though the process isn't complete, we've probably transitioned more than half of our home.
Problem is, in the past few weeks I've begun to read reports that concern me.
The deal is that these bulbs contains small amounts of mercury. Mercury is a highly toxic element, that should be avoided, particularly by children and pregnant or nursing mothers, but really by everyone. It has very dangerous neurotoxic effects, which is why there is such a huge concern with mercury in silver tooth fillings, vaccinations, etc.
If a bulb breaks, guess what you'll be dealing with? You guessed it… a mercury spill. This is bad news!
Check out this great post from Blissfully Domestic (might I take this opportunity to say that I am thrilled to be a new contributor to their Family section?).
As well, this is an important link to the EPA with information regarding clean up and spills, etc. (which is also linked to in the above post).
I'm getting ready to make a case to my husband for ditching our new bulbs, in favor of returning to plain old incandescent ones. Am I the only one?